Keep up with the latest hiring trends!
5 Recruitment News Stories You Won't Quite Believe! - 7th July 2014
In the news this week:
Watch the video:
Google kills Orkut
We were only just discussing their rather large graveyard of failed attempts on Friday, but already the gravedigger has been summoned once again! Yes, September 30th 2014 will mark the passing of Google first foray into social networking, Orkut.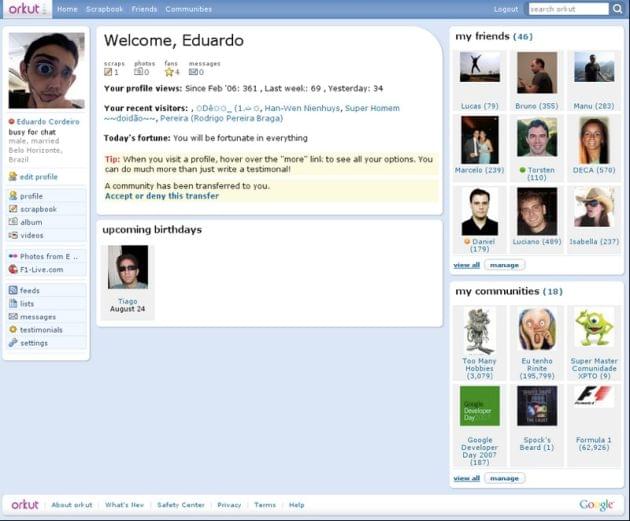 Orkut was invented back in 2006 and at the time was declared the second largest social network on the Internet after MySpace (remember that!). 3 years later, Orkut had became the most popular social networking site in India and Brazil until, in 2009, a young whipper-snapper named Mark Zuckerburg got out of college and started introducing what would later become known as Facebook. Noticing Orkut's presence in India, Facebook became conveniently available in Hindi, Punjabi, Bengali, and all other Indian languages. By October 2010, Orkut was still managing to hold on to its Brazillian majority despite Facebook's growing adoption worldwide. But in June 2011, Google launched Google+ and the downward spiral of Orkut began. Just 7 months later, after a trip to Brazil by the man himself, Facebook finally overtook Orkut as the country's number one social networking site.
Fast forward just over 2 years later to June 2014 and the once dominant Orkut has found itself resigned to the scrap heap.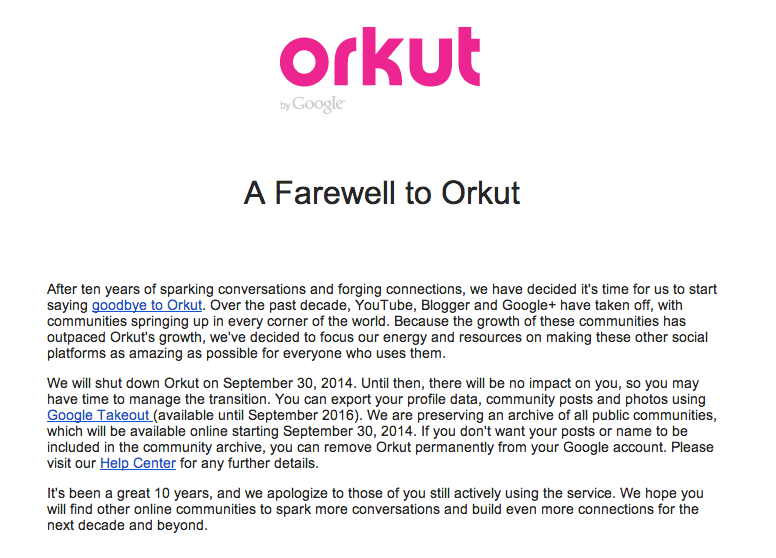 RIP Orkut.
'Apply with LinkedIn' is NOT for Agencies or Job Boards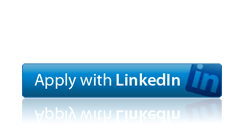 After examining the terms and conditions surrounding LinkedIn one touch apply button "Apply with LinkedIn", Bill Boorman has announced on his Facebook that the product is explicitly not for agencies or job boards (grouped under 3rd parties). And although LinkedIn do not currently prevent 3rd parties from using the tool but it would appear that they have the right to turn it off whenever they want.
In related news, Twitter are further rolling out one click actions on their site with a new buy now button appearing this week. How long until they have an ATS/ CRM integration that allows candidates to apply directly from Twitter? Only time will tell.
Monster Re-Brand & Launch New services in the US
Monster's brand spanking new approach to recruiting went live on Tuesday with the launch of 2 new services and a self service CRM which incorporates the search power of its 6Sense technology with a messaging and advertising capability.
The services, the first of those associated with sweeping overhaul Monster announced back in May, have been in beta use for weeks, but Tuesday finally saw the launch of TalentBin by Monster and Monster Twitter Cards and the self service CRM named Monster Talent CRM.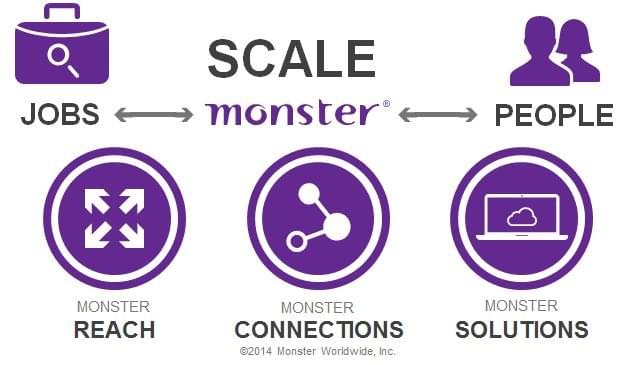 As reported by ERE.net, TalentBin is the most directly competitive of the 3 services as it will be going up against fellow talent aggregation sites Entelo, Dice's OpenWeb and Gild. Monster Twitter Cards, according to the announcement, may include a media element and information such as employer name, job title, salary, location, job description, and hashtags. Using the service, says Monster, recruiters can send between 2 and 10 branded job announcements and one summary tweet with a link to all open jobs each business day to followers of their Twitter handle(s). And using the new Monster Talent CRM, recruiters can source source candidates, build a group with whom they want to communicate, then create and send a message to the group.

Accompanying the announcement is a brand new logo – a purple flag with the company's name on it.
The new services are to be launched in the UK on October 1st and in other markets from January 1st next year.
SimplyHired Secure $12m in New Funding
Obviously feeling a little pressure on the heels of big announcements from Monster and Indeed, job aggregator SimplyHired have announced that they have secured $12m (£7m) in new funding in a combination of equity and debt financing from existing investors Foundation Capital and IDG Ventures, as well as City National Bank.

According to Recruiter.co.uk "the financing will be used to fund ongoing innovation in job search and jobseeker user experience, and accelerate sales growth in the US".
Rapportive To Remove Functionality on July 31st
Oh no! One of our absolute favourite Chrome extensions and the most helpful for email widgets, Rapportive, is about to receive a make-under from it's owners LinkedIn.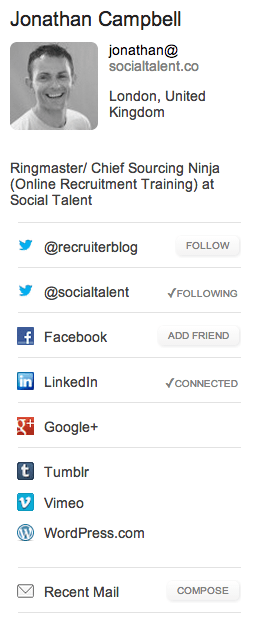 For those of you who don't use Raportive on a day-to-day basis (shame on you big time!) the Gmail sidebar was the "CRM-for-everyone". It instantly let you see things like a person's job title, recent social updates and accounts from across the web, as well as a click to connect button. But it's about to change. Not only will the opt-in widgets from sources like Github, Klout, Kred and more, be discontinued along with the ability to add notes to an individual, but neither Facebook or Twitter functionality will even be displayed in the sidebar unless the contact in question has those sites listed on their LinkedIn profile. And no one is going to attach their Facebook to their professionally minded LinkedIn account now are they?
In addition, even though Facebook and Twitter are present on a contact's Rapportive profile, they'll no longer work the way they did before. You won't see the user's recent tweets or Facebook status updates, for example. And you won't be able to just click a button to follow them on Twitter or add them as a friend on Facebook. Instead, you'll have to click through to view their profile on those competing networks and friend or follow them from there.
The whole point of Rapportive to begin with '¬€ and what made it so great '¬€ was the fact that it aggregated access to many networks in one spot and gave you simple tools to connect with contacts from a single widget. But as Techcrunch put it, "LinkedIn isn't interested in what made Rapportive so great for users; it's interested in how Rapportive can be so great for LinkedIn". The changes will be implemented on July 31st so we suggest you enjoy it while it lasts!
Find out how the likes of IBM, IKEA and Siemens
drive hiring excellence with SocialTalent
---