Keep up with the latest hiring trends!
Social Recruiting 101 - HR.com Live Webinar Preview
In prep for tonight's HR.com Live Webinar on Social Recruiting 101 with Geoff Webb (sign up for the webinar, on at 7pm GMT or 2pm Eastern US time, here), here's my tips for the basics of Social recruiting.
Social Recruiting Trinity – LinkedIn, Facebook and Twitter

With 165 million profiles of professionals on LinkedIn, this is your database of candidates. Network widely and establish a strong presence on LinkedIn to promote both your company, you as a recruiter, and your vacant roles. Network with potential candidates through conversations, groups and building connections.

With over 800 million people on Facebook, this is where you market your business and employer brand. Establish a passive communication channel with your candidates and pipelined employees through Facebook, sending out your marketing messages and campaigns through Facebook rather than a paid medium like advertising.

With 140 million active Twitter users worldwide, this is your communication channel. Quick conversations between candidates and recruiters about any aspect of the recruitment selection process, what it's like to work at your company or current opportunities can be carried out in real time through Twitter, which is public for other candidates or potential applicants to see too. Why answer 100 of the same questions when you could use Twitter and Facebook as your FAQ's responses?
Engagement is King, Content is Queen
Engagement is about provoking a response – ask a question that your fans will respond to. Do this through writing great content. Great content is providing answers to questions and topics that are on the tip of everyone's list, creating value for the reader. It might not be what job opportunities you have at the moment, instead being industry-relevant information, market research, stats and data, how-to's, comparisons of products or answering problems.
Through distributing great content, you build a loyal audience. For example, look at Hubspot.com – they're one of the most popular websites in the world because they write brilliant content that attracts readers from all over the globe, and they sell marketing software (their core business) to a small fraction of their readers. It's their high volume of traffic that enables them to convert visitors in to customers and keep their business thriving.
Where to start?
In LinkedIn: it's full of experienced professionals, predominantly white-collar, where the emphasis is on members linking in with people they know. Members with a full profile can be considered warm to active candidates, where employer approaches are expected. However, it is a permission-based network, so ensure that you connect with people you actually know or have had some dealings with through discussion groups etc. So many recruiters attempt to connect with people they don't know and get reported as Spam or "I Don't Know", meaning LinkedIn will cease that recruiter's ability to connect with another LinkedIn member without first knowing their email address.
In Facebook: This is a perfect medium to communicate with graduates and Gen Y candidates. Many Blue-collar professionals can be found here over the likes of LinkedIn (like retail and fashion roles, nurses, tradespeople etc), but this is a personal space so be careful. Members do not expect cold approaches, and messages sent between recruiters and Facebook members will not be received directly by the candidate (they go to the "Other" section in their Messages Inbox, which is virtually invisible). It is entirely permission-based, so build your presence on Facebook through a Facebook Page and get candidates to Like you, whereby you can send out posts to all fans about your recruiting activities. They can communicate with you privately too through your timeline (although you can't initiate conversation).
In Twitter: This is a broad-demographic social network, the majority of users are in the US and between 25-34 years old. Typically the more social-savvy of people, like marketers, salespeople, IT and tech professionals etc. will be present here (not just Justin Bieber fans). It's a hybrid of a personal and professional network, as well as being completely open. Twitter members tend to use Twitter as their personal newspaper, reading the information that's relevant to them. Sending a tweet to them through mentioning them will often appear within seconds on their smart-phone (of which over 50% of Twitter users have a smartphone), so it's almost as immediate as texting a potential candidate.
In Google Plus: This is the social network of Google Employees and wanna-be Google employees. There's technically about 190 million people on Google Plus, mainly by default (by having a Gmail email address) or through the Beta period where everyone and their dog was trying to get invited to the network. This network is largely open, but where it's really valuable is for SEO, since Google is using Plus as a basis for it's Social Search algorithm, making search results more personal by identifying your social circles and their preferences and tailoring your results based on their habits and likes.
However – don't bite off more than you can chew. There are hundreds of social networks out there, you cannot be expected to be on all of them. Be where your candidates are, and stick to a maximum of three or four platforms.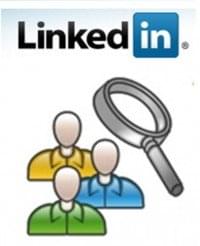 LinkedIn 101: What you need to know:
Learn how to search LinkedIn properly.
Free accounts search for exactly the same data.
Ensure that all employee profiles are "On Brand". Look at LinkedIn's own personnel' profiles, all images are unified (smiling person's face with the LinkedIn "in" logo in the background), customize the text where it has your websites on each profile, everyone should have a similar Profile Summary, and all recruiters should use one of the LinkedIn apps to showcase their live jobs, like Box.net which can be used to hold all of your live job specs.
Leverage Employee Talent Communities
Claim your company profile from LinkedIn and brand it appropriately, add a "Follow Company" button to your website and send out messages to your followers as you would Facebook as the company rather than as an individual person.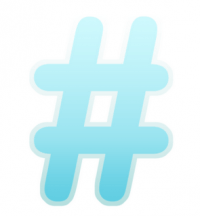 Twitter 101: What you need to know:
Tweet as a person, not a brand (for example, if responding to a question or comment from a follower, put your name or initials at the end of the tweet to show some personality.
Photo versus Corporate logo – Sometimes branding guidelines at your organization restrict you from using a truncated logo, so in this case a photo of a person (ie, you) is a no brainer, but we've learned that an image of a person is much more engaging than a logo. Just look at Mashable's Twitter account, with the face of Mashable's founder Pete Cashmore rather than a logo.
Bio: Outline your plan and stick to it – if a specific Twitter account is a  stream for interview tips, stories from inside your organization etc, then post out this kind of material, rather than an endless stream of job vacancies.
Location: People follow local – if you're a nationwide or international brand, segment your Twitter accounts in to local accounts for local content.
Monitor mentions and industry keywords, using tools like Radian6 or Tweetdeck.
Quality is more important than numbers. If you have 100 avid company followers rather than 1000 randomers who'll never be interested in your content, then obviously that's much better for your business.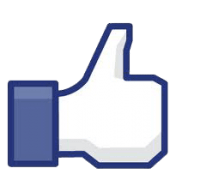 Facebook 101: What you need to know:
Timeline is here! This means that Default Landing Pages (used to land people on a promotion page or image that encouraged would-be fans to "Like" your page) are gone.
Branding is everything, utilize images and videos to tell a story about your brand and organization, demonstrating that you're more than products and services but also about People. This kind of material is much more engaging – companies are boring.
Remember that the number of fans you have does not mean that that many people will see your posts. At best, about a third of your fan-base will see any one post of yours.
There are many apps out there for recruitment purposes, like BeKnown, BranchOut, Broadbean, Work4Labs and more. Use them for low to mid-level positions, graduate positions or mass-hiring campaigns.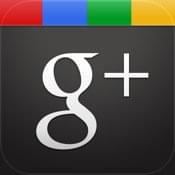 Google+ 101
Google Plus is a bit of a ghost-town, but it's brilliant for Google SEO. Create circles and post content to them, be patient with it though. It'll pick up in the long run, and you'll gain more in search engine results visibility too.
Video 101
Video is where it's at. If you can't say it in less than 200 words, then it should be a video! Did you know that there's over 150 years of video shared over Facebook every day? Mind boggling!
The retention rates for Video are about 80%, whereas images attract only 50% and text 15%. Think about that next time you post a long boring job spec, or a list of 50 FAQ's about your organization. Turn them into a video for much greater social engagement.
[box type="shadow"]
5 Things you can do Right Now!
1. Add Rapportive (great for Gmail) or Xobni (great for Outlook) to your email to encourage you to be more socially connected with your email contacts (you can connect to people on LinkedIn, Twitter, Facebook etc with one click and never having to leave your email)
2. In LinkedIn, brand all HR, Recruiter and Company profiles to follow a unified front
3. On Twitter, join in, follow your peers and monitor brand mentions
4. On Facebook, add a Careers Tab to your Company Facebook page, and encourage fans to visit it with an engaging post.
5. On Google Plus, create a Google Plus company page and start building your audience, especially if you recruit for IT, sales and Marketing people. [/box]
Find out how the likes of IBM, IKEA and Siemens
drive hiring excellence with SocialTalent
---