Keep up with the latest hiring trends!
Social Recruiting Round-Up - November 2014
Hello and welcome to the pre-Christmas, November issue of Social Talent's Social Recruiting Round-Up '¬€œ a collection of the best blogs, infographics and new stories posted on the Social Talent blog in the last month. We produce content for you guys to read, enjoy and learn from 5 days a week and we thought that sometimes it's just handy to have all the best bits put in one place:
Top Blogs in November:
How to: Unleash the Power of 'The Talent Graph'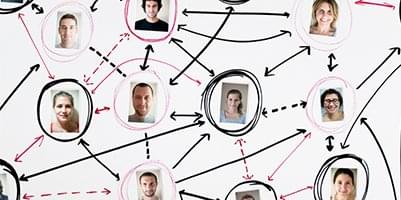 Are you leveraging your Talent Graph? That was the question we asked back on November 11th, because 88% of employers say employee referrals are their No. 1 source of "above average candidates". And The Talent Graph is the best, most effective way of getting referrals.
What's The Most Awkward Thing You've Ever Done in a Job Interview?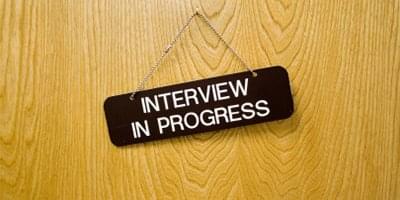 I don't think anyone was prepared for the plethora of hilarious and downright crazy stories people told when asked about their most awkward job interview! I know we weren't, and neither will you! P.S. Share your own stories in the comments 🙂
Do Job Postings with Images REALLY Attract More Candidates?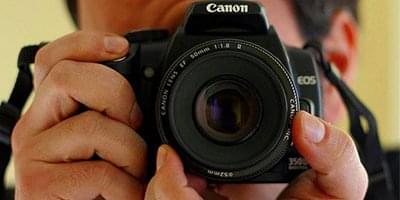 We've been huge advocates of the visual job ad for several years now, but on November 18th we decided to out once and for all whether or not visual images in job ads really attract and entice more candidates to apply for the job? The truth is in the numbers!
The ULTIMATE Recruiter's Guide to Mobile for 2015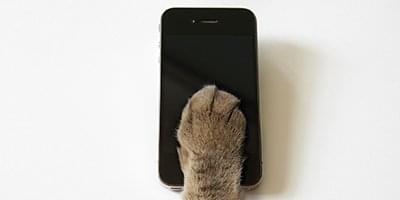 You really want to miss this one! The most important facts, figures and stats to help you own your mobile recruiting strategy in 2015. This is the ultimate recruiter's guide to mobile the Social Talent way.
How to: View Any Company's Followers on LinkedIn (New LinkedIn Hack)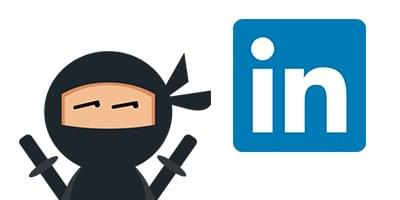 So here's the thing, you used to be able to view any company's followers on LinkedIn, but in recent weeks LinkedIn have chosen to remove the ability for you to do so. We're going to show you how to get that functionality back.
A Recruiter's Handbook Guide to Snapchat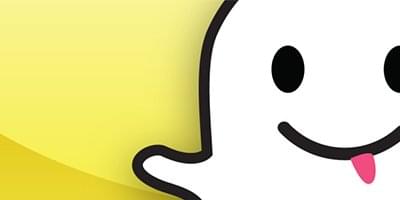 What is Snapchat? How can Snapchat be used for recruiting? Is Snapchat recruiting right for you? All the answers to all of your Snapchat recruiting questions are right here!
Top Infographics in November:
How Major Companies Motivate Their Employees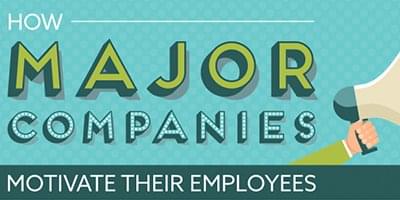 We wanted to discover whether or not it really is all about free food, ping ping and gym memberships? Or are employees looking for something beyond the superficial?
Quit Your Job! Work for these Companies with Amazing Employee Perks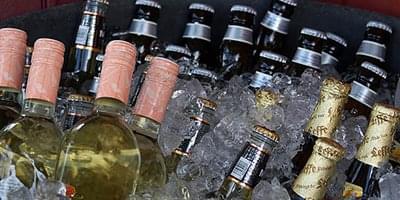 While truly excellent Employer Branding is about telling the people's story, it doesn't hurt to have a few employee perks for your employees to enjoy.
Recruiters are from Mars, Job Seekers are from Venus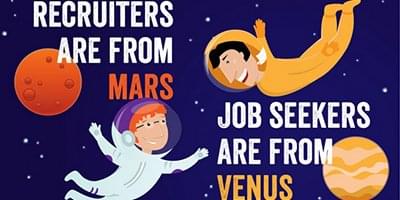 It can often feel like job seekers and recruiters are on a different planet when it comes to the job search process. And while this infographic points out the ways in which we're different, it gives us some tips for getting back on the same page….or em, planet!
Happy 5th Birthday WhatsApp! (The Recruiter's New Secret Weapon)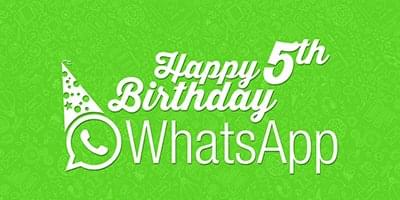 Instant messaging apps are making a big splash with Sourcers in the APAC region. And after reading these stats surrounding WhatsApp we hope it will with you! (It is the recruiter's new secret weapon after all).
Top Recruitment News Stories in November:
Beware: LinkedIn Rate Hike Is On the Way
Another lot of Q3 results came in last week; LinkedIn's. The professional network's latest set figures saw revenue increased by a whopping 45% to $568 million. 61% or $344.6 million of which was made up of recruitment revenue. As a comparison, the same quarter last year only dragged in $237.7 million from recruitment and Monster brought in a total of $393 million in the first half of this year. (Monster will report its third-quarter numbers next week.)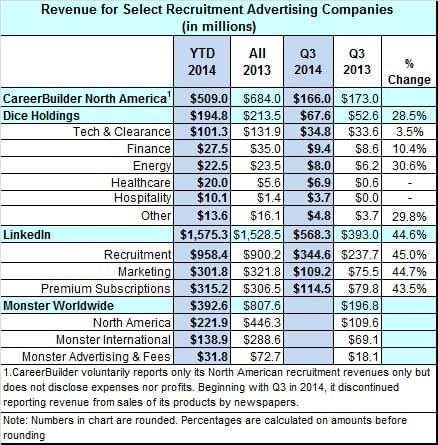 However, talent solutions customers can expect a rate increase next year, which LinkedIn executives said would be in the mid-single digits in most geographies. CEO Jeff Weiner and CFO Steve Sardello said customers were already being notified of the increase. An increase it doesn't expect to lose any significant number of customers from.
The price increase will take effect for new customers and renewals after January 1st, 2015.
Has Facebook Overtaken YouTube with Video Play?!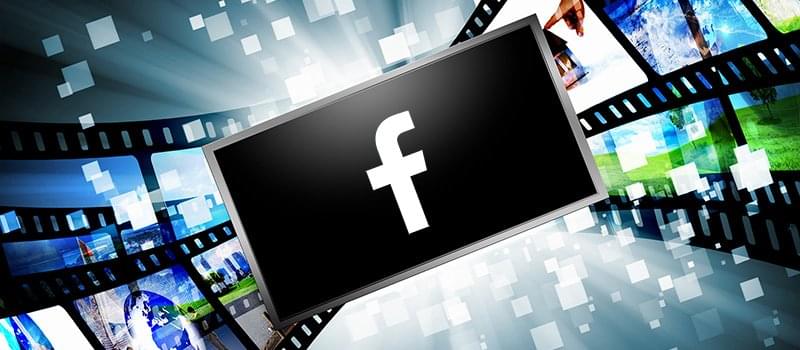 Facebook, like many other tech giants, spent the vast majority of last week at Dublin's Web Summit. But instead of promoting and pushing products like the aforementioned Rooms, Facebook were primarily plugging their native video platform.
Why? Well, rumour has it that video views from Facebook may be exceeding views from YouTube for desktop video views for the first time in both platforms' lifetimes. In fact, according to ComScore, Facebook delivered nearly a billion more views than YouTube in August 2014 on desktop (YouTube still continues to dominate mobile). And yes, Facebook's auto-playing of videos is contributing quite significantly to that figure. After all, who can resist the allure of a silently playing video just begging to have it's sound turned on?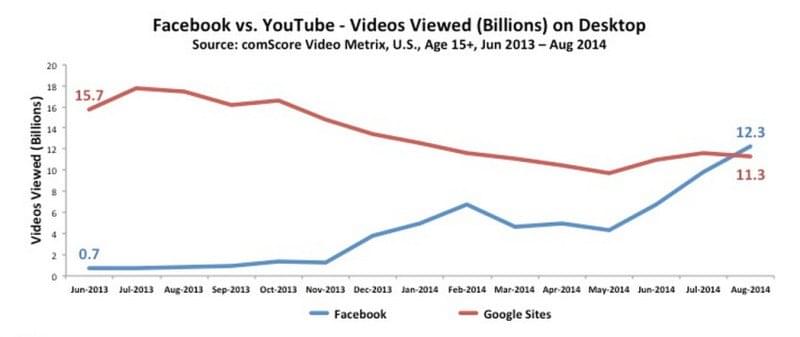 In September, Facebook announced it was generating more than a billion video views daily! Can auto-playing videos really play that much of a part in it?! Not entirely. The steep incline in Facebook's video numbers is also the result of the site adjusting its newsfeed algorithm in June, so that more relevant video content is served up to users that were more likely to watch video.
As a direct result of these figures, we are now going to be distributing our weekly sourcing news and our ever-popular webinars, natively on Facebook. We strongly advise that Recruiters start doing the same!
The Global Trends That Will Shape Recruiting In 2015
According to LinkedIn's latest research report and subsequent infographic; higher search volumes, higher budgets, new social networks and new sources of hire will all affect how we will find the bets talent next year:

The message from LinkedIn is clear: recruiting leaders must prepare for a more competitive hiring and spending environment in 2015. Simple as.
The global economy heating up has caused increased competition. The importance of a strong talent brand in today's recruiting landscape has meant social networks have become our preferred channels for promoting our company as a great place to work over and above our company career sites. The top source for finding great people has shifted from employee referrals (which are an excellent way of finding top talent), to job boards and social professional networks i.e. highly digital and targeted sources. And while 75% of professionals are passive, only 61% of global companies have a strategy ion place to grab their attention.
Sneak Peak: LinkedIn's Two New Product Upgrades for 2015
Well at least they'll be putting our hard earned cash to some good use!
At the year's Talent Connect San Francisco, Wade Burgess, the Vice President of Talent Solutions at LinkedIn, gave the eager attendees a sneak peak at two of the upcoming product upgrades LinkedIn has planned for 2015. The first of which is a a new search capability that, with the click of the button, gives you talent pool insights '¬€ like the top companies, geographies, experience, and education of the talent pool you're recruiting from '¬€ which will help you quickly determine, for example, whether or not you need to expand the search to new markets, or adjust the compensation or title. Why? LinkedIn claim these market insights will arm recruiters with the information they need to lead the conversation with the hiring manager from the get go, set expectations, and set their recruiting team up for success.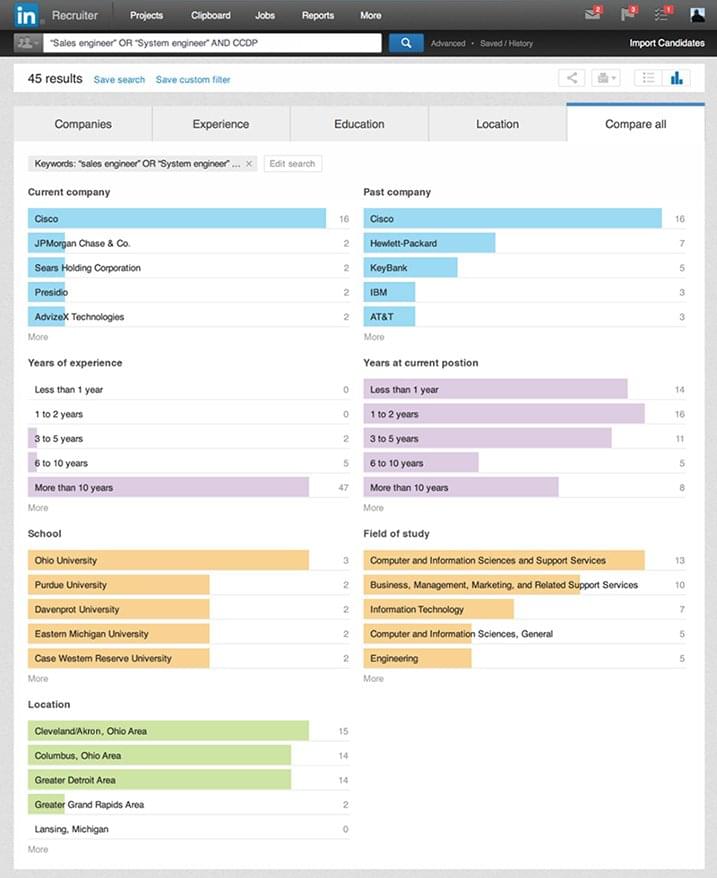 The second upgrade is one we're actually quite excited to see. LinkedIn are going to start bringing company fit to their search results. Today, search is great at surfacing all the LinkedIn members who are a good fit for the job. That's important, but it's equally, if not more important, that they also be a good fit for your company. says Burgess, and is why LinkedIn went back to the drawing board to develop a new version of search that analyses more of the professional information on LinkedIn to find people who aren't just a good job fit, but a great fit for the company too.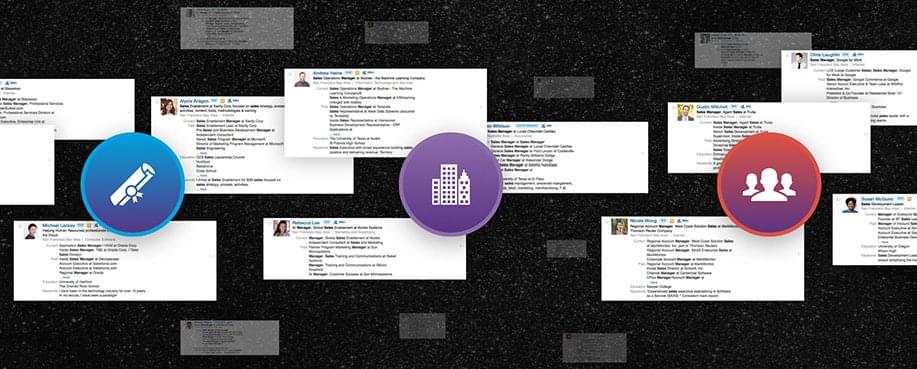 This ultimately means that when you conduct a search, you'll be presemted with a prioritised list of LinkedIn members who are more likely to respond to your InMails, accept the job, and be a successful hire. Search will now do so by spotting patterns '¬€œ like the top colleges/universities that your company tends to recruit from; the companies that you tend to hire from for certain roles or geographies; or the people your employees are already connected to '¬€œ and surface people who aren't just a good job fit, but who are also a good company fit. The better the person's job and company fit, the higher they appear in the search results.
Exciting stuff? Or more unnecessary tweaking? Give us your opinion in the comments below. But if you missed the live presentation of the two new product upgrades, we've got the whole 26 minute presentation right here complete with the opening rock concert (we kid you not!):
Meet the New LinkedIn Hiring Manager Experience

Accelerate your time to hire with enhanced hiring team collaboration is the tagline associated with LinkedIn's latest update to the Recruiter product. Yes, LinkedIn have been busy beavering away to make it easier than ever to collaborate with hiring managers, right from Recruiter. New enhancements to the product now mean that your hiring team can easily evaluate prospects, understand strength and status of talent in the pipeline, and rank and recommend candidates who might be a fit.
In terms of what's changed, every Recruiter seat you can give up to 23 Hiring Managers access to the following functionality for free:
you can now share individual profiles for Hiring Managers to review from a project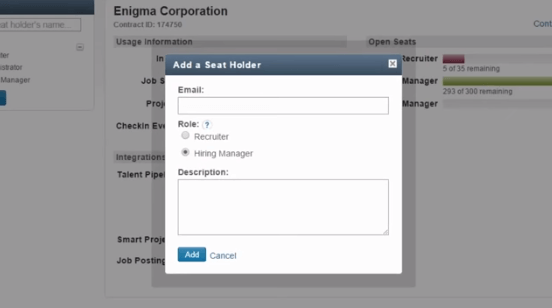 you can share an entire project with Hiring Managers and Hiring Managers on your contract from the search results page and the profile page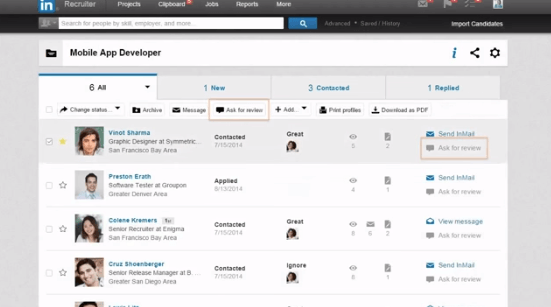 when Hiring Managers sign in to their seats they can quickly see how many candidates have been shared with them for review and the ones they have already reviewed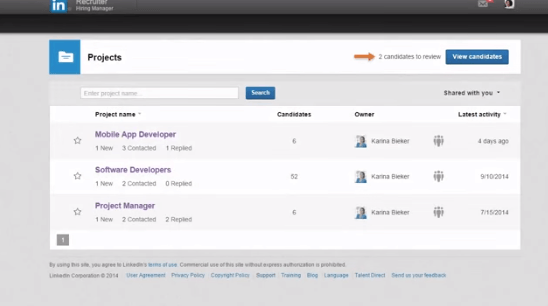 a new streamlined workflow makes it easier for Hiring Managers to review and rate candidates in the pipeline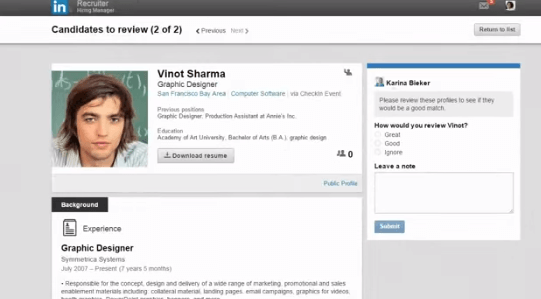 automatic email updates highlight important project activity to the Hiring managers you have added to your project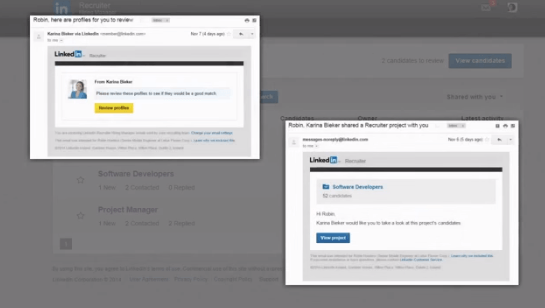 For a full explanation of the new layout, watch the video below:
Twitter Now Let's You Share Tweets through Direct Messages
There's now a new way to share tweets on Twitter '¬€œ sharing them privately using Direct Messages. As of Thursday last week, Twitter users everywhere will be able to share a tweet privately with any of their followers, and do so from either the iOS or the Android mobile app.
To share a tweet via direct message on your mobile, all you have to do is long-press the Tweet in your timeline and choose Share via Direct Message from the pop-up menu (as the GIF below illustrates).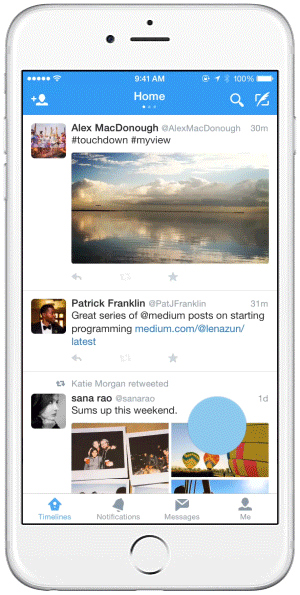 .For those of you using twitter.com or TweetDeck, tap the '¢'¢'¢ More icon and select Share via Direct Message. The person you share a tweet with will get a push notification, and the tweet will display directly in your conversation. Easy peasy.
– See more at: https://www.socialtalent.com/blog/product-update-sourcing-news-24th-november#sthash.lIE9QsB4.dpuf
Find out how the likes of IBM, IKEA and Siemens
drive hiring excellence with SocialTalent
---