Keep up with the latest hiring trends!
Social Recruiting Round-Up: August 2015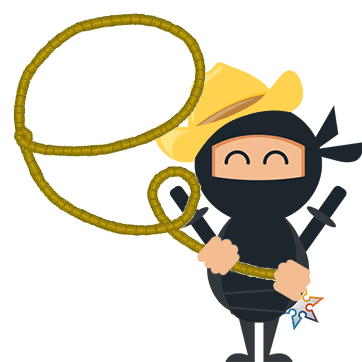 Hello and welcome to the August edition of our Social Recruiting Round-Up – a selection of the best, most shared blogs, infographics, webinars and recruitment news stories from the Social Talent blog in the last month.
This month we've got misguided misspellings, helpful Facebook tips, unmissable recruiting tools, hilarious resume blunders, bad recruiting habits to avoid, email advice, super social media tactics, essential LinkedIn "Do's and Don'ts", the biggest recruitment news headlines and a webinar on how to to turn ANY website into a talent search engine. Phew!
This month's Round-Up is not to be missed! So enjoy it, share it and have a very Happy Friday recruiters!
Top Recruitment Blogs from August 2015:
---

From "Pubic" Relations Officers to "Markiting" Gurus, and everything in between! These are the most commonly misspelt job titles on LinkedIn.
---

We scoured the Top 10 Facebook Career Pages to determine the common denominators that help make them so successful. This is what we found!
---

Get the edge on your competitors! Start using the most underrated tools in recruitment to your advantage.
---

Every now and then, the desire to stand out compels some job seekers to include some unnecessary, inappropriate or downright untrue information on their resumes!
---

What if I told you that YOU might just be the giant hurdle standing in your own way of recruiting success?
---

7 tips to keep at the forefront of your mind when writing your next email subject line.
Top Recruitment Infographics from August 2015:
---

Whether you're just embarking on your social media journey or have been liking and sharing with the best of 'em for years, here's 30 invaluable social media tips to live by!
---

Interested in using LinkedIn for business? Then here's 20 tips you really can't afford to ignore.
---
Top Recruitment News Headlines from August 2015:
---
Our Recruitment Webinar from August 2015:
How to: Turn Any Website, Social Network or Platform into a Talent Search Engine
When you think of Talent Databases you tend to think of places like LinkedIn, Monster and CareerBuilder. But what about Twitch, Tumblr or even the New York Times?
Any site that contains names (even a site with news articles) can be turned into a Talent Search Engine by deploying advanced search techniques on Google and in this webinar, you'll learn how to start identifying these sites and the patterns within them that you can manipulate for your sourcing gain!
Find out how the likes of IBM, IKEA and Siemens
drive hiring excellence with SocialTalent
---