Keep up with the latest hiring trends!
Social Recruiting Round-Up - February 2015
Can you believe the second month of the year is over already?! That went by fast!
But as March fast approaches we thought it was time to reflect and take a look back at the most popular blog posts, the most talked about infographics and the biggest recruitment and sourcing news stories of the last month – otherwise know as the February edition of the Social Talent Social Recruiting Round-Up!
There was PLENTY to talk about this month, so sit back, relax and soak in all the goodness:
Top Blogs in February: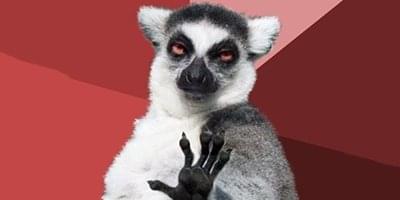 Time to stop living in the past. These are the 5 biggest recruiter no-nos of 2015, and if we catch you still doing any of them this year, we'll call you out!
You have been warned.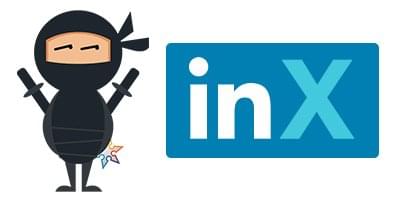 It's now the end of the month, so if you're a basic LinkedIn account holder, you've probably come up against LinkedIn's commercial use limit on search. But don't worry, we have a solution that might just end up giving you more and better results than before!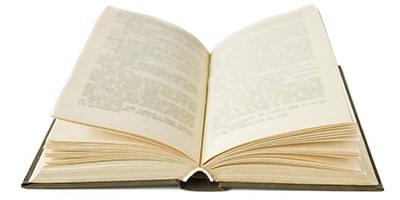 Read any good books lately? We absolutely love it when, every so often, we read something we believe could be of use to our blog readers and the wider recruitment community. And we thought these books matched that brief perfectly! Get those reading glasses on!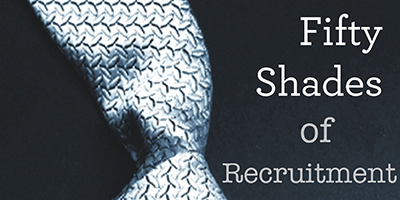 If you haven't seen this already, you are in for a real treat! The cinematic version of 50 Shades of Grey had it's wicked way with us on Valentine's Day, but before it did, we couldn't help but invite you to grab the duct tape, and enjoy our very own, '50 Shades of Recruitment. Rated R (for 'Recruitment')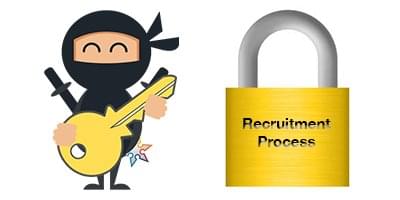 So simple, yet so effective (as tried and tested by our friends in Hertz). Trust me when I say, you will never be able to look at an automated email the same way ever again!
Top Infographics in February: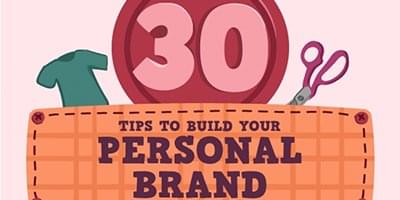 Recruiters who are unique, stand out from the crowd and get noticed by the right candidates. So here's 30 personal branding tips to help you build yours!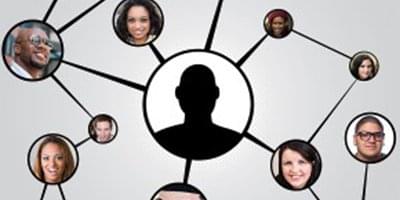 88% of employers say employee referrals are the No. 1 source of above average candidates, so I think it's time you started implementing a successful employee referral program!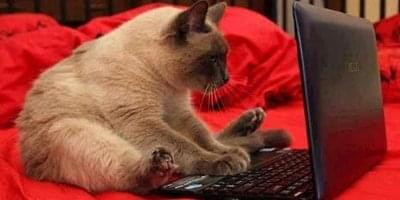 Interested in how recruiters and job seekers are using social media in 2015? Then you've come to the right place? P.S. Be prepared for some very surprising statistics!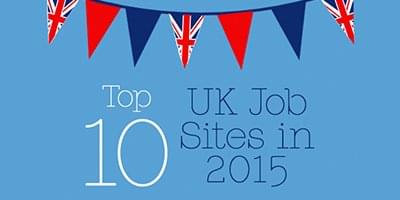 Who's maintained their position? Who's fallen from grace? And who's gone by the wayside?!
Top Recruitment News Stories in February:
Introducing LinkedIn's NEW Job Search App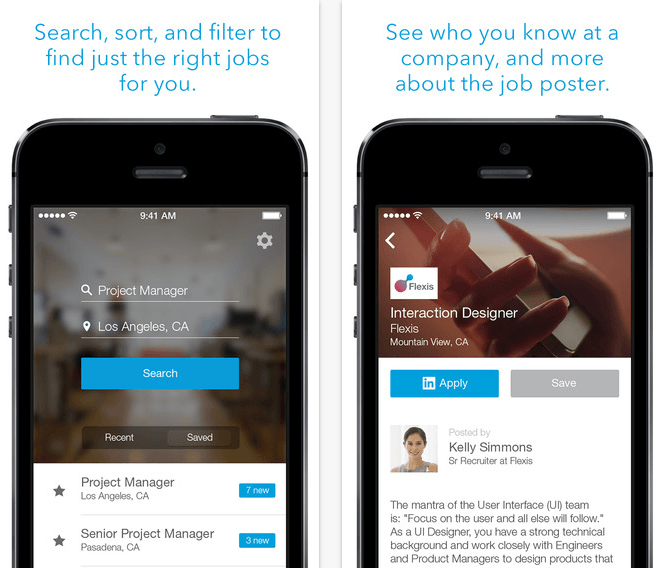 LinkedIn have just added a brand spanking new job search app to their growing repertoire. "Now, opportunity doesn't just knock. It also sends notifications." is the tagline for LinkedIn's latest app offering aimed at job seekers.
According to LinkedIn, the new app will help job seekers speed up their job hunt with:
Location-based search to help find the right job in the right place
Push notifications to alert the user when relevant jobs go live
Recommended jobs based on saved searches, jobs viewed, and their LinkedIn profile
The power to apply with your LinkedIn profile in just a couple of taps
The app also offers job seekers total privacy, so their network won't know they're looking for a new role if they don't wish them too.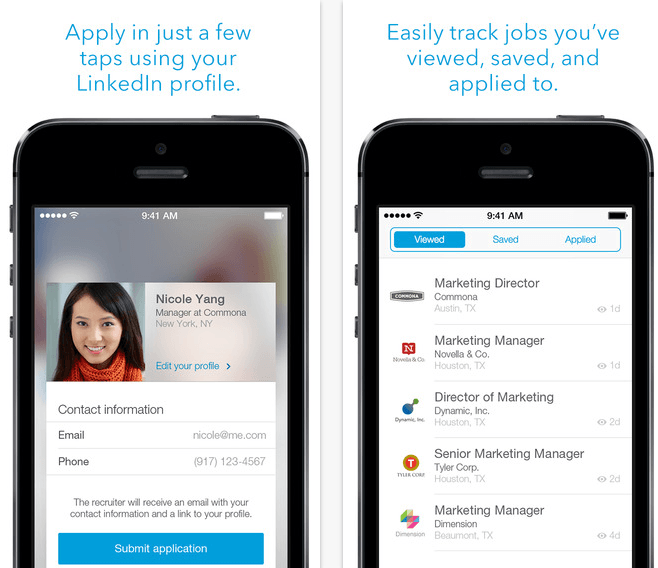 You and your clients can download the app here.
We told you! Native Twitter Video has Arrived!!!
It was only last week we were saying that native video would be here a lot sooner than we all anticipated. Last Tuesday, Twitter began rolling out their brand new video feature to all users. Yes, in addition to gifs, Vines and audio files, very soon every Twitter user will have the ability to seamlessly capture, edit and share videos right from the Twitter app too.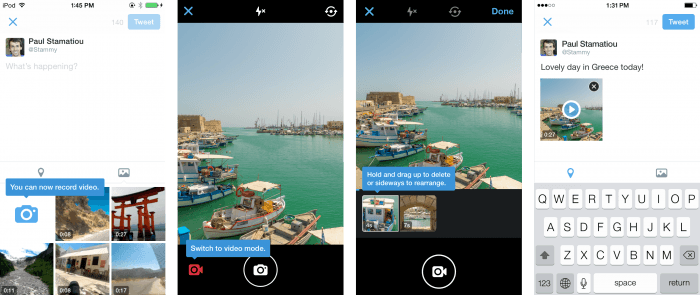 The new mobile video camera and editing features are simple to use – a few taps is all it takes to add up to 30 seconds of video to your 140 statement – and playing videos is just a s simple. Videos are previewed with a thumbnail and you can play them with just on tap. Twitter for iPhone users will also be able to upload videos from their camera roll as well (a feature that will be available on our Android app soon).
Twitter say they will be rolling these features out to all users in the coming weeks, but starting now, you'll be able to participate in group conversations other people start with you, and watch any of the public videos users post. Like this one, the first Tweet using the mobile video camera, from actor Neil Patrick Harris:
Check out my Twitter video #Oscar exclusive! I gots me a scoop! pic.twitter.com/SGQ3oJHDqZ

'¬€ Neil Patrick Harris (@ActuallyNPH) January 27, 2015
For more info on the new mobile video camera, click here.
Get Ready for SnapChat Discover (Your New Social Recruiting Weapon)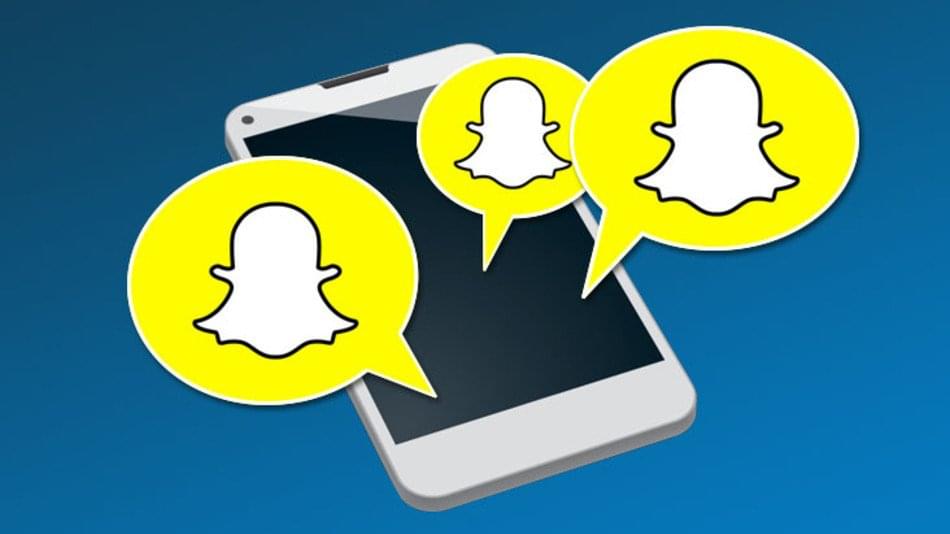 The teen-dominated medium has just released a new digital content platform called Discover, and we think it's going to rock your social recruiting world! For the uninitiated, SnapChat is a photo messaging app that users can take photos, record videos, add text and drawings, and send them to a controlled list of recipients. Users can set these Snaps to adhere to a time limit for how long recipients can view their Snaps for (1-10 seconds), after which they will be hidden from the recipients's device and deleted from SnapChat's servers. SnapChat 'Discover' is a brand new addition to the medium that allows media companies (including ESPN, CNN, the Daily Mail, Cosmopolitan, Vice and Warner Music) to publish news and content from major publishers. And, staying true to the app's ephemeral nature, that media content disappears after 24 hours. At first glance, this seems like a strange move for Snapchat. A messaging app turned media publisher? How could that work? But if you think about it, Snapchat is now offering publishers (and hopefully recruiters in future!) a direct line into the minds of an audience that is very difficult to tap into these days – Millennials. Each partner currently publishes a batch of content called a "daily edition," averaging between 5 and 10 stories. Snapchat is not currently requiring companies pay to feature content in the app. Instead, partners are selling ad space that runs alongside their content.

We believe Discover' could very well be the most significant addition to Snapchat since cofounders Evan Spiegel and Bobby Murphy released the app in July 2011, not just for the publishers involved now, but for recruiters in the future. Because while the feature's content and ads can only currently target users by country, in future we believe you will have the ability to very selectively target the audience you wish to engage with your content via SnapChat – and offer a previously hard-to-reach target audience (Millennials) the opportunity to interact with your employer brand in a medium that they're very comfortable with. SnapChat recruiting may even become a specific recruiting function if activity at the Daily Mail is anything to go by – the publisher already has four employees solely dedicated to repackaging content for Snapchat users. We'll just have to watch this space!
Watch out Rapportive! There's a New Universal Contacts Plugin 
Like us, Rapportive users have not been happy about the email plug-in's performance and changes following its acquisition by LinkedIn back in July. Instead of rich contact info and tools for following and friending email contacts on a variety of social networks, LinkedIn removed much of the functionality that drew users to it in the first place. In the wake of these changes, a number of competitors stepped in to make a land grab for disenfranchised Rapportive users.  But last month, contact management company FullContact, a contact management software and API service, annonced it was entering the space, with its own take on a better email plug-in for contacts, via its newly launched tool FullContact for Gmail.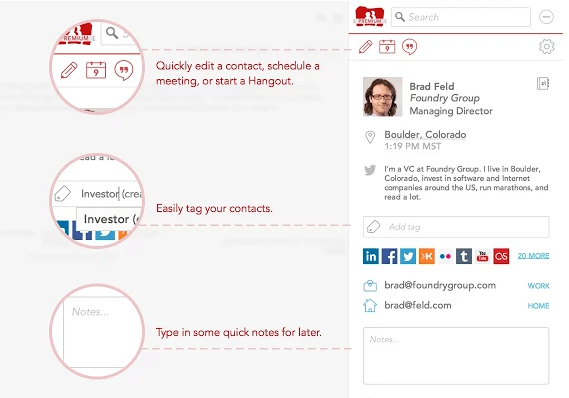 Like Rapportive, once installed, FullContact for Gmail users will be able to hover over or type in a new email address in order to see detailed contact information in the Gmail sidebar, including things like their name, location, title and company, email address, links to social networks, as well as their recent tweets, Facebook and Instagram posts. However, FullContact's version goes a step further than the old Rapportive did by offering company information, too. By switching over to the Company tab, you'll be able to see things like the company size, its founding date, address, phone number and more '¬€œ all of which is powered by FullContact's Company API.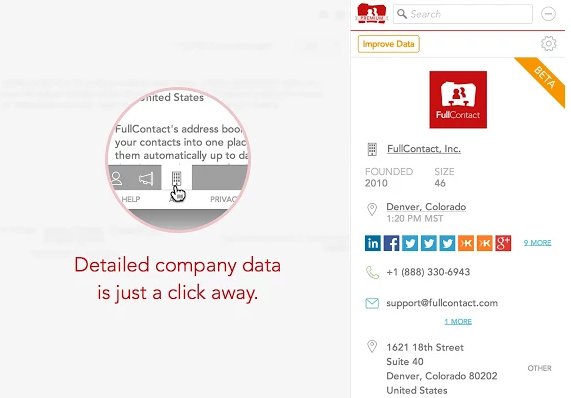 After installing the extension for the first time, Gmail users are prompted to either sign up or sign into FullContact using their Google account information. After doing so, contact details will be available in the right sidebar in Gmail and in Gmail's Contacts section. Above the contact's personal information are buttons that allow you to quickly add them to your Gmail contacts, create a calendar invite for a meeting with them, or even kick off a Google Hangout. These features arguably make the FullContact plug-in more useful than Rapportive '¬€œ either before or after its acquisition. For those who need to catalog their contacts in even more detail, FullContact's plug-in additionally supports adding notes to each contact and adding your own tags. These notes and edits are synced along with your contact information to FullContact. On the company website, you can take further action on your Contact list, including managing tags and de-duplicating your contact list, or, with a premium plan, even turn business cards into contacts. Suck on that Rapportive! FullContact's Gmail extension is free to download here on the Chrome Web Store. 
LinkedIn's Q4 Earnings are OUT!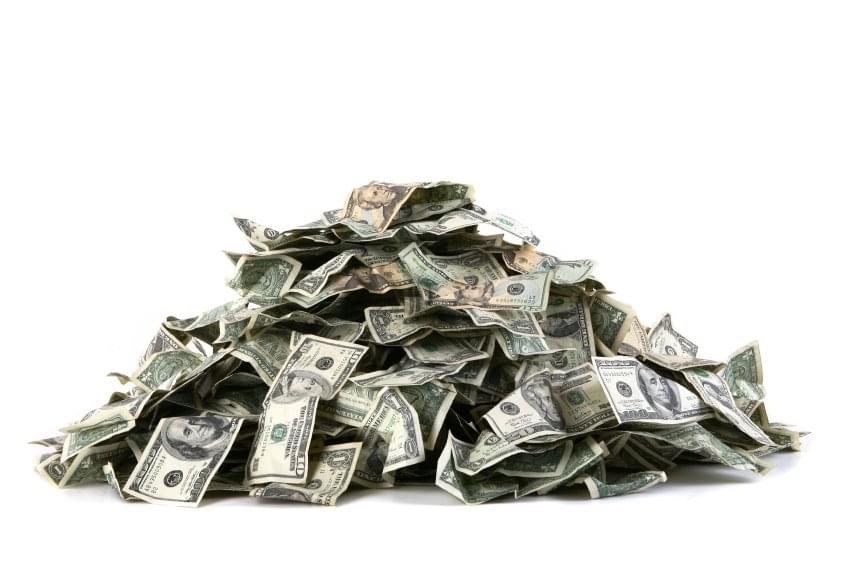 And they are showing some serious numbers! Revenue for the professional network's fourth quarter was $643 million '¬€œ 44% increase compared to the $447 million the company brought in in the fourth quarter of 2013. But that was nothing compared to the site's total revenue for the year that was 2014! LinkedIn's total revenue for 2014 came to a whopping $2.219 billion '¬€œ an increase of 45% compared to $1.529 billion in 2013.
Revenue from Talent Solutions products totalled $369 million '¬€œ increase of 41% compared to Q4 2013 '¬€œ and represented 57% of total revenue in the fourth quarter of 2014 (just 1% less than they did last year). Marketing Solutions products produced a total of $153 million, an increase of 56% compared to the fourth quarter of 2013. They also represented 24% of Q4's total revenue (up 2% from Q4 2013). Premium Subscriptions products brought in $121 million (a 38% increase from Q4 2013), but only made up 19% of total revenue in the fourth quarter of 2014, compared to 20% of total revenue in the fourth quarter of 2013.
We reckon they'll probably see a greater percentage of revenue from premium subscriptions next year with the introduction of the commercial use limit on search, we're also excited to see what next products they'll release this year to ensure 2015 revenue exceeds 2014's just as it did 2013's!
Twitter Strikes Deal for Tweets in Google Search Results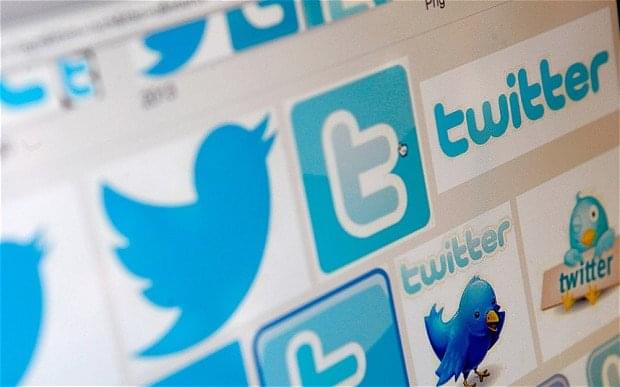 It looks as though tweets are set to have a larger audience than ever before, if reports of a deal between search engine giant, Google, and the social network are to be believed.
According to Bloomberg, the new deal will make users real-time updates instantly searchable via Google, sometime in the first half of this year. Google previously had to crawl Twitter's site for the same information.
The agreement underlines the progress that Twitter Chief Executive Officer Dick Costolo is making in getting tweets seen by more non-users and generating more advertising revenue from a larger audience. Twitter already provides data to Microsoft's Bing search service and to Yahoo!, but this new deal is clearly a direct bid to draw more people to its site as user growth slows.
For Google, we believe search results will be enhanced by access to real-time tweets and a much broader amount of content, wrote Doug Anmuth, an analyst at JPMorgan. He continued by saying that deal means more opportunities for Twitter to convert, and possibly monetise, logged-out users, while also increasing the frequency that people with Twitter accounts check the site.
Twitter have yet to comment on the deal.
3 BILLION Video Views Per Day..On Facebook That Is!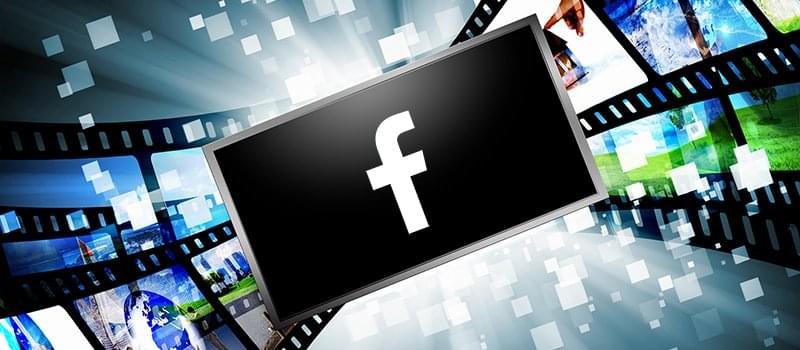 We reported last November that Facebook had surpassed YouTube for video views on desktop for the first time in history, but according to Facebook's Q4 earnings there are now 3 billion (I repeat, 3 BILLION) videos viewed on it's site every day.
The company also reported daily active users of 890 million, meaning on average, each active user is watching 3 videos per day on the site. More specifically, Facebook later noted that over 50% of people in the US who come to Facebook on a daily basis, watch at least one video per day. And while they didn't break out how many of those are auto-played, it did note that over 65% of Facebook video views occur on mobile.
To put the scale of this growth into perspective, we have to remember that in September 2014, Facebook had just passed the 1 billion views per day mark. That figure has now been tripled in just 4 months.
When asked about how Facebook's service would look in 3, 5 and 10 years time, CEO Mark Zuckerberg answered; one of the big trends will be the growth of video content on our service. Ya think!
The message is clear folks: get your employer branding videos, your webinars and any other video content your organisation produce on Facebook IMMEDIATELY! The rapidly increasing popularity of video on the site, is looking like a rather major candidate attraction and engagement opportunity! This is one bandwagon you need to start hopping on NOW!
– See more at: https://www.socialtalent.com/blog/9th-february16390#sthash.p6vcnbfc.dpuf
InterviewJet: Curated Introductions to Top Tech Talent

Each year, over 122,000 tech jobs requiring BA degrees open in the USA, yet only 60,000 computer science students are graduating. That's a staggering 49% difference in the number of jobs available, and the number of candidates available to fill them.
Really great tech talent is REALLY hard to find. But it would appear that all of that is about to change thanks to a new start-up called InterviewJet.
InterviewJet is a unique, members only hiring platform. Each week, the website features up to 12 top technologists that the IntreviewJet team have hand-picked, pre-screened and fully vetted. Member employers are then given 72 hours of access to browse through each featured technologist and request an interview if they see fit. Intrigued? So were we!
We were even more intrigued when we heard that since it's inception less than 12 months ago, the site has facilitated over 1,000 interviews and has a total of 450 employers already signed up. According to Techcrunch.com, the new site is currently fielding between 40-50 employer applications each week '¬€œ every single one of which is reviewed by the site to insure quality for [their] technologists, while just 10-12 new candidates are vetted and added to the site in the same period.
So how does it work? Well, according to the company's website, every Tuesday at 10.00am (EST) an email containing a list of new tech talent on InterviewJet, is sent to the site's list of pre-approved employers, from which point employers have 72 hours to access and browse through the featured technologists. All listed technologists are actively searching for a job right now. Employers can then request interviews from any and all of the candidates (there is no limit on the amount of interview requests per week), and once a technologist has accepted an interview request, the platform introduces both parties via email.
Employers are currently charged a flat fee of $9,500 for every hire the site facilitates with an introduction, but according to Techcrunch, that rate may change in the future based on factors like candidate skill sets or when companies use the service to hire multiple engineers in one pass as an acquisition '¬€œ something which has happened on the site 3 times now, including an acqui-hire arranged last summer by Samsung that was facilitated entirely through the service.
Right now InterviewJet are focused on the New York City market, but they will expanding to other locations throughout 2015.
Find out more about this game-changing new platform at the website, interviewjet.com.
Find out how the likes of IBM, IKEA and Siemens
drive hiring excellence with SocialTalent
---