Keep up with the latest hiring trends!
Is Twitter Getting Rid of @Handle replies and #Hashtags?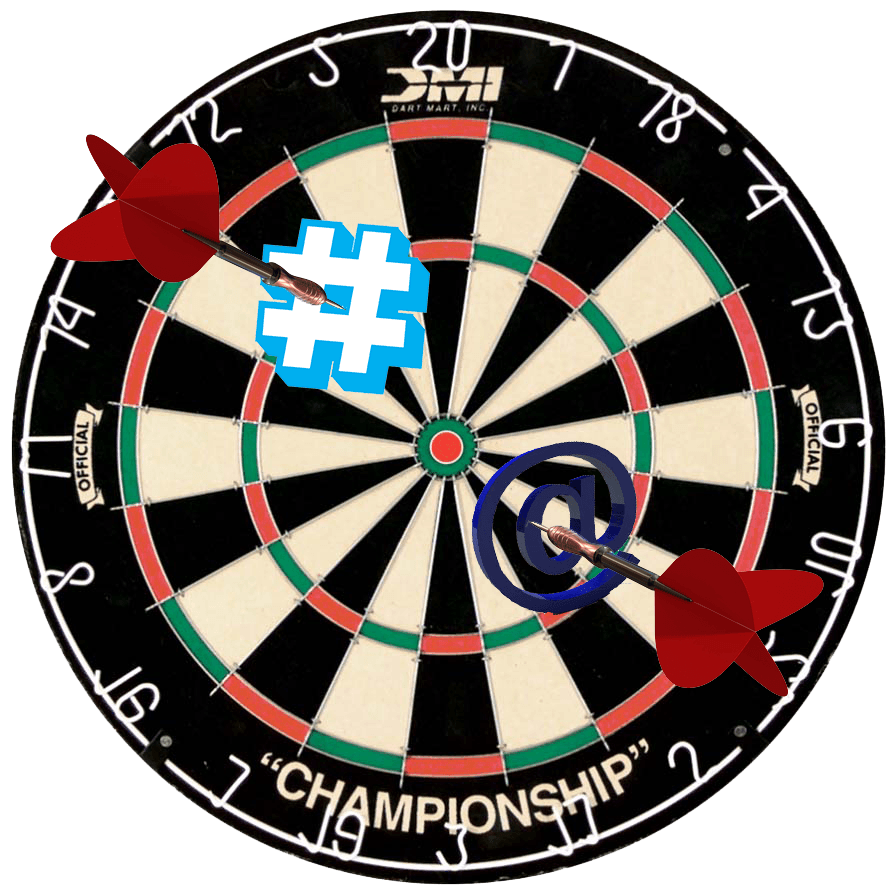 There is rumoured change afoot down Twitter way. A change that will be music to the ears of Twitter newbies everywhere, as well as those who have steered clear of the microblogging site thus far.
It's looking as though Twitter is beginning to break down some of the technical obstacles associated with using their service, with the primary objective of making it a whole lot easier for current non-users to get involved in the conversation.
The rumours began when Vivian Schiller, Twitter's Head of News, revealed that the service might be eliminating some of its core features, namely the site's current linchpins; @Handle replies and the ubiquitous #hashtag. All in a process she's referring to as "moving the scaffolding of Twitter into the background".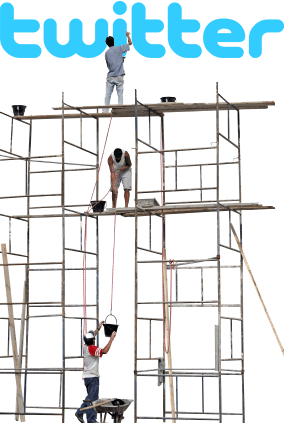 But surely removing @-replies and #hashtags at the very moment when they are becoming a prevalent part of the everyday English dialect and web usage psyche, is an odd decision? At present, both symbols play a vital role in Twitter's overall functioning, and imagining a Twitter without them, is nigh on impossible for many of the site's biggest fans. In order to currently reply to a user, you are required to include their @handle somewhere in your tweet, and the #hashtag has become an extremely handy way to track a topic of interest. Hence, both of them are essential components when a user if using Twitter today. However, if the rumours are to be believed, we will soon be waving goodbye to these Twitter mainstays. But is this change necessarily a bad thing? After all, we have been experiencing a steady stream of product feature tests over the last 12 months or so, from a major profile redesign to a 'Fave People' feature to free analytics for all users, after all. So just what do Twitter hope to achieve with all of these changes?
"It is absolutely the case that it is very much about making it easier for people who first come to the platform to get it more quickly […] It's not just get it in the first weeks and months on Twitter, it's get it in the first moments, the first day on Twitter." Twitter CEO, Dick Costolo, has said.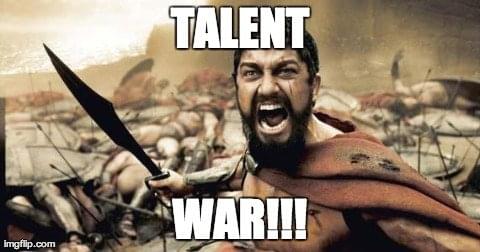 And we have to agree. Regardless of how odd or unnecessary the changes may seem to Twitter's super fans, the exclusion of certain technical jargon and tasks, will encourage more users onto Twitter and further open up the social recruiting possibilities for more recruiters that are currently, for whatever reason, still uninitiated with Twitter. Social savvy recruiters have been using Twitter as a fantastic candidate database for a least the last 2 years. If Twitter implements these rumoured changes, the playing field on which the war for talent is playing out, will be levelled a little further.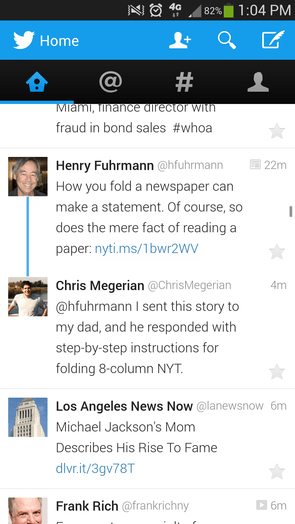 This is great news for recruiters, as engagement rates are far higher on Twitter than they are traditional communication methods like email. The candidate response rate to a tweet is still 3 minutes versus the 3 day response rate most email communication musters. A fact, any recruiter would love to take advantage of.
But, what next, I hear you ask? How will Twitter look without @-replies and #hashtags, should the rumoured changes go ahead? How will users perform the functions that they used to with @-replies and #hashtags, without them? How will we tag our jobs? Well, an answer has yet to be confirmed by an official source, but initial steps toward achieving the target have already been made to Twitter's alpha version in the form of the blue line linking discussion tweets that we've all become used to over the last few months.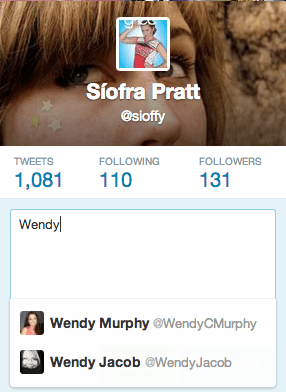 In more recent days, another shift towards @-less conversations has taken place. Now if you begin to type a name into a tweet, Twitter will prompt you as to which of your connections you wish to mention in your tweet. It's nothing major thus far, but the winds of change are on the horizon, and we can't wait to see the affect it'll have on the social recruiting process.
Should Twitter get rid of @Handle replies and #hashtags? How do you think such changes will affect recruiters and their Twitter usage? Let us know your thoughts in the comments below or tweet us at @socialtalent (while you still can :P)
Find out how the likes of IBM, IKEA and Siemens
drive hiring excellence with SocialTalent
---