Keep up with the latest hiring trends!
Using Google Plus Communities for Hiring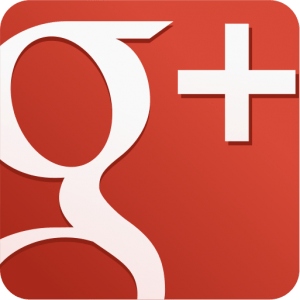 Heard of Google Plus Communities yet? They were launched in late December on the Google+ network, and have shown to be immensely popular. The equivalent of LinkedIn groups, they're hives of community discussion around a particular topic, and are excellent places to look for your next hire.
The Why & The How
As Google+ continues to grow and grow (now at an estimated 500 million members, of which 235 million are "active" users) to rank at number 6 in the world's most popular social networks – beating Twitter and LinkedIn, by the way – it is the greatest potential source of hire for Recruiters everywhere.
As the network is predominantly wide open, it's something of a hybrid of Facebook and Twitter. By being able to simply add anyone to your "Circles" (sort of like the reverse of a Twitter "Follow"), your content that you push to Google+ is seen by your circles in their feed, not necessarily the other way around.
Google+ have launched several excellent features on the network which are instantly transferable and highly functional for recruiters:
Firstly, Google Hangouts (ie, Skype) and Google Hangouts On Air (ie, Skype but broadcast to the world live via YouTube) which are excellent for virtual interviews, Q&A sessions with employees to potential applicants, and virtual careers fairs;
Google then intergrated Company Pages with Google search listings making having a Google+ Business Page essential for your SEO;
Now Communities are ways of developing your circles to reach people around the world who're interested in the same things that you are.
There are thousands of Google+ communities already created, with interest areas stretching from owning an Apple to Dragon Ball Z, with just about everything in between. There are many communities set up for particular skills, from Sales, Accountants, Web Developers, Engineers and more. Google+ is still a place that's jam-packed with people in the IT space, so if you recruit for IT skills and you're not on the network, GET ON IT!

Joining a Google+ Community is simple – search for the kind of group you're looking for when logged into Google Plus from the main search bar and selecting "Communities" in the results listings, click on the group you want to join, and then click "Join community" at the top.
A very small number of groups are marked Private, and to join these groups just ask (with the button marked "Ask to Join").
So how does this relate to hiring someone? I hear you ask! Simple – the members of this group have essentially stated that they're interested in this topic (normally when you join an Accountancy group it's because you're an accountant, in fairness) even though their profile may be very shallow and not reveal any of this information. You can add everyone in the group to your circles – or a brand new circle – and then start communicating with that circle about jobs you have available, open days in your company that you're planning, or maybe even a one-to-one chat if you feel from their discussions, responses and profile that they're a potential fit for your company.
Have you started using Google+ for recruiting yet? How have you got on? Let us know your thoughts in the comments 🙂
Some great Communities you may like to join:

Makers, Hackers, Artists & Engineers
Accountants
Find out how the likes of IBM, IKEA and Siemens
drive hiring excellence with SocialTalent
---