Keep up with the latest hiring trends!
What To Do When Social Networks Start Hating Your Website
It's almost official – LinkedIn absolutely hate Social Talent. Twitter don't answer our emails for ages, Facebook's a bit meh and Google are putting our content on page 1 organically after nearly 2 year's hard slog of writing good quality content which thousands of people read every month. Fortunately (unfortunately?) we're not the only ones.
Referrals from search engines and social networks to your business website is vital for lead-generation and customer service. It's true that when you're paying for a service, you get treated better than a free customer. One would also expect better results, but it's not always the case. So when you're a free customer, how do you keep in their good books and still grow your leads and customer base?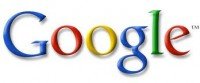 Let's start with Google: it takes time, hard work and effort to have a strong page-1 presence for all of your key terms when you don't pay Google anything. Paying for adwords is a great strategy to boost high-quality visits to your website, particularly when you're relatively new on the scene. With so much noise and competitors fighting for the same search engine results page (SERP) space, what's paying 63 cent* for a visit to your website?
We took a different tack. We wrote blogs as a way of encouraging people to visit our website. We share an awful lot of information (for free) through our blogs, our custom search engine that searches LinkedIn for you (see the People Search tab at the top of your screen), and our webinars. As a result of this, we have hundreds of websites from Business Insider, Hubspot, Huffington Post and loads more link to our content for reference. This has in turn increased what Google call "Page Rank" (or authority as a resource). And it's worked – sure aren't you here reading our blog now? 37% of our traffic in the last month has come from search engines. Of those who came from search engines, they spent an average of 4 minutes and 22 seconds on the site, which is great.
While some things take a short amount of time to push our content to page 1 (see our Developer Jobs Dublin experiement, which took all of about 90 seconds – no joke), others can take a bit of work.
What to do:

1. Publish content, like blogs, very regularly (minimum once a week), and promote it (ie, link your content) across social networks to encourage your connections, friends and others to read it.
2. Write about things that your target audience actually searches for. Look at your Google Analytics to see your key search terms that visitors found your site by.
3. Answer questions. There's a reason why the phrase "Google it" is turning to "Ask Google" – more and more people are typing in full questions into the site in the hope the oracle will reveal the answer to their problems. Be the answer to their problems.

Twitter:
We have a relatively strong presence on Twitter. According to our last month's visitor stats, 7% of you will have come to our site via Twitter. It might seem like a small figure, considering that it's the second largest social network in the world. And we thought so too. In fact, when advertising on Twitter became available to businesses throughout the twitter-sphere, we were first in line with our credit card. But to no avail. We're still waiting on Twitter to return our email to advertise with them. When we wanted to take over the @SocialTalent Twitter handle from a dead account, considering that it's our trading name, it took more than 4 emails and 5 weeks for Twitter to respond.
What to do:

1. If you want to advertise with Twitter, it may be worth your while to wait if you want to set a relatively small budget (ie, under $1000) for a self-service tool to come into full effect. In the realm of social network advertising, I'd call $1000 a large budget, but hey. 🙂
2. Continue to use Twitter as a communication tool – not just a publishing tool. Talk to people, show your personality, and become an authority in your defined business area.
3. Promote your Twitter presence elsewhere – from your website, your email signatures, any email marketing you do, other social networks (like LinkedIn, Facebook, Google Plus, YouTube) and in your offline physical places, like your offices or stores. All this will build your Twitter following naturally.

Facebook:
Facebook isn't something that we put a huge amount of effort into – we're a business-to-business company, and Facebook is full of consumers. However, each of the people we train are consumers, so we don't ignore it by any means. We still publish our blog on Facebook, we maintain a full and lively Facebook page. Our consumers engage with us on Facebook to varying degrees, depending on the content we publish. Sometimes we can have engagement rates of about 20% of our fans, sometimes over 50% of our fans will see and engage with our posts.
Facebook delivers us roughly 10% of our visits from social networks. We've never spent money on Facebook to promote our own page. After spending money on behalf of our clients to promote their pages, we actually have seen a huge spend wastage from inconclusive clicks on ads. However with the new Promoted Posts, Offers and Sponsored Stories now showing up in mobile, this may change. But, interestingly we've seen a distinct drop in those simply seeing our posts on Facebook since the advent of Promoted Posts. This is where you can pay between $5 and $20 to push your post out to as many of your fans as possible. We've never used this, and if it's not because of our sheer curiosity we probably never will.
What to do:

Just like Twitter – follow steps 2 and 3. And be cool, Facebook is getting real sales-y lately. Don't turn your followers off by just spitting out "buy me" messages.
Write engaging posts that link to your blogs, and let your blog be the point of entry for people to find out about your services, products and offers. It's a softer sell, and one that's much more effective in the long run.
Images, especially funny ones, provoke interest and response. Use them!

LinkedIn:
Now, for the ones who really hate us! We spend around '¬23.00 per month on LinkedIn (yes that dot is in the right place), and that pays for Jonathan's business level account. No one else has a paid account with the network, we've never subscribed to their trial runs of paid accounts, or their '¬50 vouchers for advertising with LinkedIn. Yet.
Furthermore, we teach people how to search LinkedIn properly. We train people on LinkedIn every single day of the week. We've publicly stated that paying for the really expensive (Recruiter) accounts on LinkedIn is too much for your budget and nor should you be bullied into parting with a huge chunk of your year's ad spend. This, among other things, has landed us in a bit of bother with LinkedIn.
A whopping 81% of our visits from social networks come through LinkedIn every month. It's a HUGE presence for us. Our target market is, in a nutshell, the users of LinkedIn – recruiters, hiring managers, HR people, business managers and others in the job-seeker space. What's more, we absolutely LOVE LinkedIn. OK yes it's a bit boring, it's not somewhere that one would choose to hang out on Weekends (although I must admit, I do read LinkedIn Today on Saturdays). But as a tool for what we're into (recruitment), it's the business. Yet, despite an average of 3,000 people visiting our site from LinkedIn each week, our articles won't "trend" on LinkedIn. Connection?…
What to do:

1. Other than grovel, what else can you do?!
2. Continue to use LinkedIn status updates to publish content, as well as groups. But also try to continue the conversation within the group on the discussion you've started.
3. Grow your network organically (see our tips here).
Have you found that your Facebook page's posts are being shown to less and less of your fans? Have you tried to advertise with Twitter, or communicate with them in any way? And have you seen your access to the LinkedIn network truncated when you view profiles of 2nd or 3rd degree connections, encouraging you to upgrade your account instead? Tell us your thoughts in the comments.
* I pull this figure out of thin air – Google don't operate a set fee for AdWords, but a bidding system. They'll show you the average price paid per search term as a guide. Check out the Keyword tool in adwords.google.com
Find out how the likes of IBM, IKEA and Siemens
drive hiring excellence with SocialTalent
---