Keep up with the latest hiring trends!
Who are the Top 5 Employers of the most sought after IT skills in 2012 (Ireland, UK, USA)?
If you're an IT recruiter or an IT company looking to hire staff in 2012, then take note of these Top 5 sought after IT skills and who currently employs the most of them in the US, the UK and Ireland! If you work for one of these companies, you better be thinking about employee retention initiatives as the rest of us are going to be hunting for your staff soon!
In an article published by ComputerWorld.com last Fall, 353 IT executives across the US were interviewed to identify what IT skills they'd be looking to hire in 2012. From what skills they were looking for, it's easily assumed that those skills can be sought after in Ireland (Europe's Silicon Valley) and the European corporate capital, the United Kingdom.
So what are these most desired skills, and who employs them currently?
Applications and Web Developers, especially mobile developers
Project Managers, with Business Analyst experience
Technical Support engineers
Networking engineers, with Cloud/Virtualization experience
Business Intelligence engineers, especially with SharePoint experience
To search for the top employers of these top 9 IT skills, here's some searches that we ran on LinkedIn based on the job titles and profile data available:
Search 1: Web or Applications Developer: Keywords: (developer OR programmer OR engineer) (software OR web)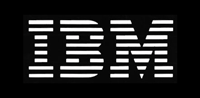 Top Employers of Web/Applications Developers:
USA: Microsoft, IBM, Cisco Systems, Oracle, Hewlett-Packard
UK: IBM, Accenture, Royal Bank of Scotland, BSkyB, Barclays Capital
Ireland: IBM, Ericsson, HP, Microsoft, Google, EMC
Search 2: IT Project Manager / Business Analyst: Keywords: IT ("Project manager" OR "project management" OR "project manage") ("business analyst" OR "business analysis")
Top employers of IT Project Managers:
USA: Bank of America, IBM, JPMorgan Chase, Hewlett Packard, Cisco Systems
UK: Lloyds Banking Group, Royal Bank of Scotland, HSBC, Deutsche Bank, IBM
Ireland: Google, Accenture, IBM, Microsoft, Dell
Search 3: Helpdesk Support: Current Title: (helpdesk OR desk OR "1st line" OR "2nd line" OR "3rd line" OR "2nd level" OR "1st level" OR "3rd level" OR "technical support" OR "tech support" OR "customer support" OR "call centre")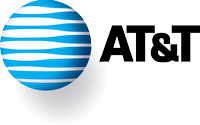 Top employers of Helpdesk IT Support Engineers:
USA: AT&T, Verizon, IBM, Oracle, Dell
UK: Fujitu Siemens, IBM, BT, Oracle, Cable & Wireless
Ireland: HP, Stream Global Services, EMC, IBM, VMWare
Search 4: Network Admins / Engineers: Keywords: (network OR networking OR cisco) Current Title: (network OR networking OR LAN OR WAN OR networks OR engineer)
Top employers of Network Engineers:
USA: AT&T, Cisco, Verizon, Microsoft, HP
UK: BT, Cisco, Ericsson, C&W, Virgin Media
Ireland: Ericsson, Cisco, Google, eircom, IBM
Search 5: SharePoint Developers: Keywords: sharepoint (developer OR programmer OR architect OR analyst)

Top employers of SharePoint Developers:
USA: Microsoft, Bank of America, Accenture, HP, Booz Allen Hamilton
UK: Lloyds, RBS, Microsoft, Capgemini, Fujitsu
Ireland: Microsoft, HP, Version 1, Accenture, Dell
Interestingly, IBM appeared most often in these lists. The US employers contain a mix of technology, financial and telecoms companies whilst the UK lists have more of a banking slant. The Irish employers very much mirror the US tech companies, a sign that Ireland is indeed the European Silicon Valley?
Find out how the likes of IBM, IKEA and Siemens
drive hiring excellence with SocialTalent
---