Keep up with the latest hiring trends!
Why Writing Original Online Job Ads Just Became More Important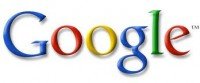 If you're used to receiving your job description from your client or hiring manager and then copying and pasting it into your job ads (which you then place on about 20 or so websites), then you're not going to like this latest algorithm update from Google.
This week, Google announced that it is further reinforcing its policy on rewarding original content by actively penalising webpages which contain copied content.
More particularly, if you're publishing blogs to drive traffic to your site with industry news and job hunting tips that are not your own content (ie, you're copying and pasting them verbatim from someone else's site, AKA stealing content, tut tut…) then you could land yourself in real trouble with Google. Should Google receive a copyright removal notice for your site by the owner of the content you've published (or their agent), Google will delete your search engine result. To put this in context, according to Google they've received over 4.5 million requests to remove URL's with copied content from their search engine results in the past month alone.
While it may be unlikely that your site is served with a copyright infringement notice, it's still important to take note of this development. Google has been tweaking its algorithm to recognise copied content for some time now, and it simply will not reproduce the copied content in its search engine results. Google wants to produce results of reliable, unique and relevant content, not hundreds of results with the same text that quickly become an annoyance to the searcher.
This means that for every job ad you copy and paste verbatim onto each job board and your own website, it has less and less opportunity to be found using Google. Furthermore, if you're an agency recruiter, think of how many other agencies might have that same job spec on their desks, and how many websites (even the same ones as you!) they're also copying and pasting that text into. Pretty soon, your ad has been compounded into nothingness.
Why should you worry about Google searches for your job ads? Don't job seekers use Job Boards to search for jobs? Well yes they do, but they also use Google. In fact, 226 million searches for the term "Job" were performed (in English) on Google worldwide last month on desktops and laptops, and 37 million searches for "job" were performed on mobile devices last month (source: Google Adwords Keyword Estimator Tool, August 15th 2012).
So, when you get a great job spec on your desk, don't just make light work of it and be lazy. Write an original job advertisement for your own website first (why only boost the job-boards' rankings, when you should be working for your own one?), and an original ad for the job board you're posting it on. Include links to reference your company's career site, and keep the job board ad to a minimum. And don't get me started on how bad most HR authored (sorry!) job descriptions are. Responsibilities and Requirements anyone? Tosh.
Find out how the likes of IBM, IKEA and Siemens
drive hiring excellence with SocialTalent
---