The Future of Work is Now
Chapter one:
The art of

candidate attraction
As we kick off our Future of Work is Now series, where better to start than with candidate attraction. As processes, technologies and work practices have transformed across the world, how has the art of candidate attraction changed?

In this first chapter of our new Future of Work is Now series we cover how to attract the right candidates, how to hire remote workers, and how getting the right HR tech can streamline your process.
What is
covered

?

Active
Candidates

With a much larger active candidate pool. How can you adjust your process to deal with more applications?

Hiring Remote Workers

More and more organisations are moving to remote work. Where can you find remote candidates and how can you appeal to them?

Candidate Experience

The expectations of top talent are different now. How can you continue to deliver a candidate experience that will land you top talent?

The Right
Tools

What new technologies can help deal with increased candidate numbers?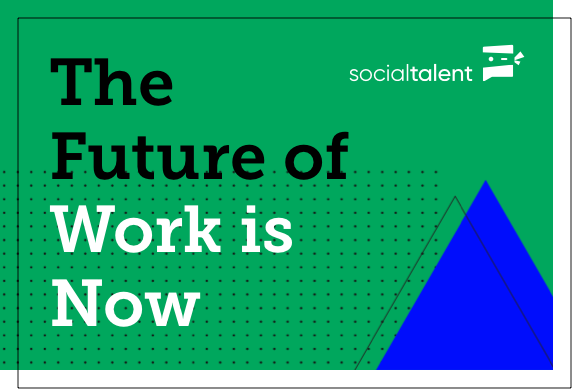 The Future of Work is Now series:
The future of work has arrived faster than anyone expected. Working from home, virtual onboarding, truly global recruiting teams and hiring without borders – these are only some of the issues facing the world of work today.
On a weekly basis, we will be releasing in-depth guides on how different areas of the hiring process has been changed by the future of work and what the new best practices will be.
What is
SocialTalent

?

Our market-leading platform provides insight and training throughout the whole hiring journey, with a comprehensive library of compelling and consumable video content delivered by the world's best hiring experts.

Our constantly updated content covers everything from advice on sourcing and engaging candidates; to industry and workplace insight; to interview skills and job-specific coaching. Users can easily navigate content, create custom learning paths and engage with their teams.