Keep up with the latest hiring trends!
Hiring lessons you need to know for a succesful 2020
A month later, we're still digesting the fascinating conversations that took place on stages and panels, or even huddled over laptops in cafés at UNLEASH World 2019. It's not often you can find so many influencers, global leaders and ambitious tech companies in the same room- sharing their thoughts… and their challenges.
SocialTalent was busy hosting The Hiring Excellence Stage and acting as your personal note-taker, collecting all the key points of information from the two-day event.
While there were many interesting and challenging ideas the three core insights that every HR leader and Senior TA Executive will takeaway from UNLEASH world 2019 are:
1. Not only does Talent Acquisition deserve a seat at the table- it needs a bigger chair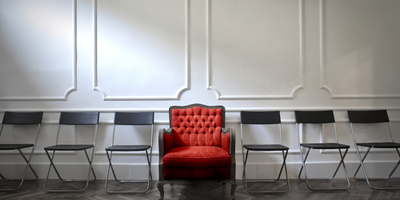 The gulf between HR and TA teams is a well-documented glitch in many organisations. As John Vlastelica- renowned hiring expert and consultant to companies like Disney, Nike, PepsiCo-  vows in his Talent Advisor training on the SocialTalent platform- "misalignment is the root of all evil". Hiring processes cannot hope to run smoothly while different teams have different expectations or if business decisions are made without input from the talent acquisition function.
This has become a running theme throughout the industry in 2019. SocialTalent founder and CEO, Johnny Campbell noticed a similar trend at Talent Connect 2019. It's simple… Companies need to start aligning their TA teams and their business strategies.
If there's one person who knows how to bridge this gap successfully it's Global Director of TA at Prosus, Candice de Clerck.
Candice gave a masterclass on The Hiring Excellence Stage in using data to position yourself as a TA expert. When you become the unmatched expert in your field it is easier to persuade business stakeholders that you need to be involved in key business decisions. This will help TA teams navigate the pressures of unrealistic expectations and misinformed hiring managers.
Watch Candice's talk: Talent Market Intelligence— how to influence recruitment strategy
2. Look before you leap- the sea of technology needs careful navigating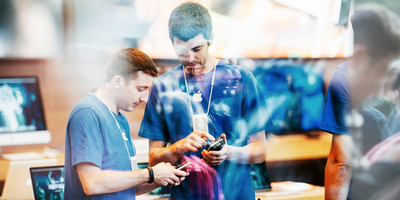 The HR technology space has exploded in recent years. New technology is constantly emerging in an effort to aid every part of the human capital management cycle (from sourcing to employee wellness and development). Josh Bersin estimates the market to be worth $400 billion in his report HR Technology Market 2019: Disruption Ahead. 
With these emerging technologies comes an understandable level of confusion. It is clear that investing in the right technology can help smooth your hiring process- but understanding which technology is the right choice for your organisation can be difficult.
Automation may seem like an obvious place to start. It has a host of benefits;
Improved productivity- more time for your team to concentrate on the tasks that matter
Reduced time to hire- a top priority for 28% of TA leaders
Improves candidate experience- a key element for a whopping 90% of candidates
With these major selling points, it would be easy to dive straight in. However, it takes an overarching, detailed strategy to make this a complete success. A considered approach with a careful rollout and buy-in across the board was crucial for this to be a success for global tech company Zalando.
Soeren Winter, Global Head of TA at Zalando, spoke about how automation led to more efficient and improved candidate experience for his team. It's the perfect example of technology soothing recruitment pain points- but it's also a lesson on how much preparation and change management is involved in choosing and implementing such technology. The wrong decision can be an expensive and painful mistake so it's worth making sure your solution is scalable, accessible to all and chosen for the right reason.
Watch Soeren's talk: Automation of interview scheduling— how Zalando used automation technology to create efficiency and improved candidate experience
3. You should be hiring scuba divers…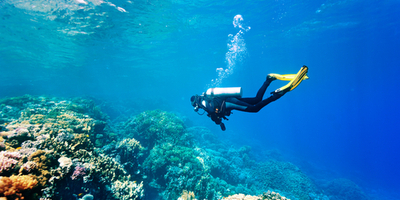 Yep, you read that right.
We're not just checking that you're still paying attention….
Scuba divers were the genuine answer to one expert's hiring dilemma. Chris Long, Manager of Organisational Strategy at Sydney Metro, startled the audience at The Hiring Excellence Stage by telling them why scuba divers were the answer to a, particularly tricky, workforce problem. As the demand for talent far exceeds the supply, TA leaders are forced to broaden their thinking when it comes to sourcing talent. We don't want to give away any more spoilers but you should really see what Chris has to say about finding solutions at the bottom of the sea.
Watch Chris Long's talk: Transforming the future workforce to find out more.
What other UNLEASH lessons do you need to know for a successful 2020?
While UNLEASH World is considered an essential event for HR leaders TA visionaries, this year you didn't need to go to Paris to get the inside scoop…
You can view all the talks from the Hiring Excellence Stage, for free thanks to SocialTalent.
Get a virtual front-row seat and be a part of the greatest HR Tech event of the year. Absorb the knowledge and expertise of industry leaders from global brands like Heineken, IKEA and IBM.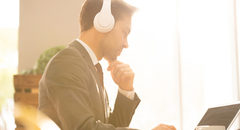 Sign up and start watching today
FREE access to expert talks from The Hiring Excellence Stage
Find out how the likes of IBM, IKEA and Siemens
drive hiring excellence with SocialTalent
---