Keep up with the latest hiring trends!
/
/

Why You Need to Examine Your Onboarding Strategy NOW
Why You Need to Examine Your Onboarding Strategy NOW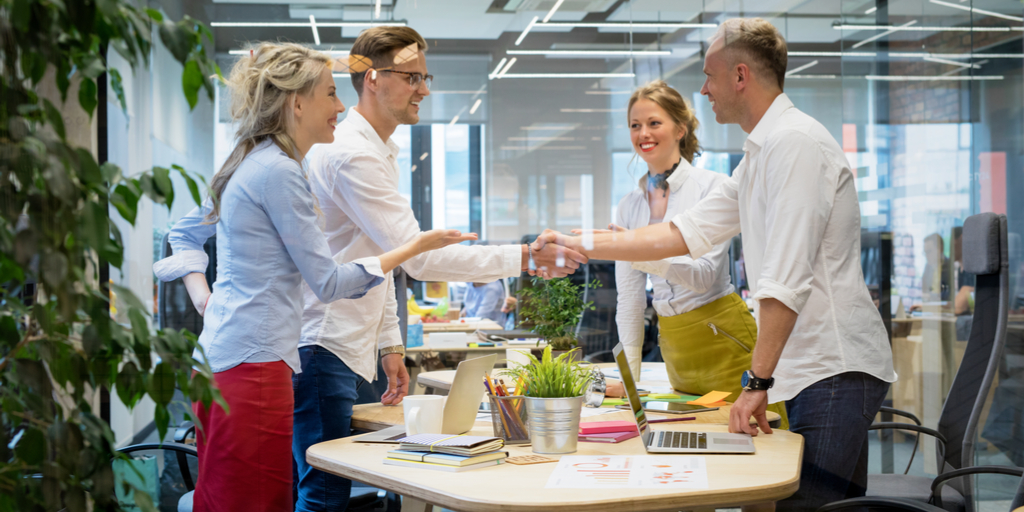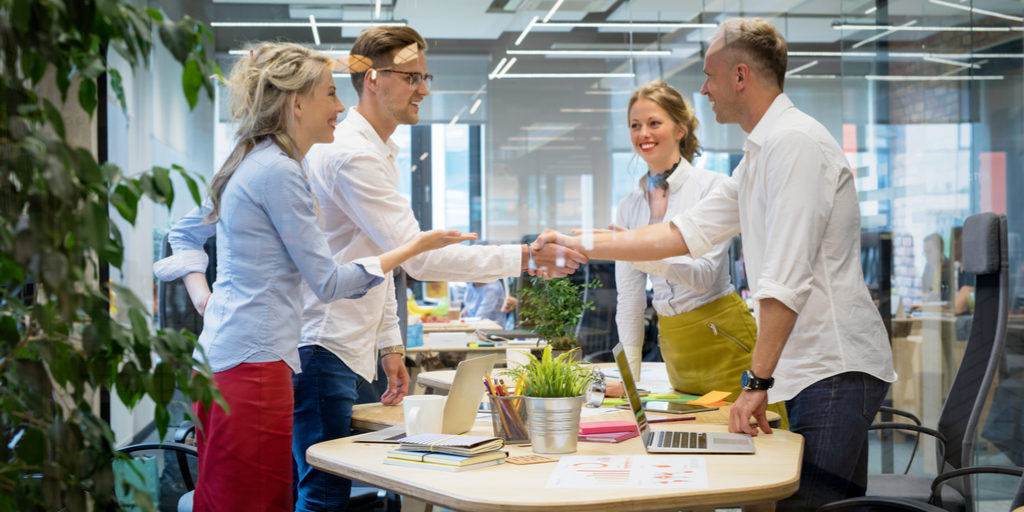 As a recruiter, you're well versed in the art of dealing with different people with different motivations. You know what makes people tick and you understand how you can influence decisions. It's safe to say you need that personal touch to be a skilled recruiter. In order for a company to have a successful and robust hiring process, it's vital that every stage of the process is examined and perfected. This includes a crucial step that occurs post-hire. This is when the personal touch matters most.
Onboarding is centred around the personal and social aspect of welcoming new employees to a company. This process helps new employees to adapt to their new role and feel comfortable within a new organization.
One of the most important things to acknowledge before companies start bolstering their onboarding process is that onboarding is not the same as training new hires. If you fall into this trap you will risk employees feeling uncared for while you pat yourself on the back under the impression you have delivered a wholesome onboarding experience.
Why Onboarding is so Important
While you can spend your time honing your sourcing skills and creating an impermeable interview process, it's crucial you don't ignore one of the key factors that can affect your reputation as a recruiter- employee retention.
You may be a whizz at identifying top talent and nurturing them (and hiring managers) to the point of a job offer, but this will all be for nought if new hires leave within the first year. 28% of new employees quit within the first 90 days of a new job and this can reflect poorly on a recruiter's ability to find the best candidates for the role. Although recruiters may not have total control over the onboarding process it's in their best interest to aid the hiring team in creating a sound process that has new employee's interests at heart.
A slick onboarding procedure leads to a more engaged workforce which in turn will boost productivity and have a direct impact on the bottom line of the business.
There is no standard length for an onboarding process. The first 90 days is typically considered the formative period for new hires so many companies tailor their process according to this timeline.
Communication is Key
A successful onboarding process should act as a support mechanism not only for new employees but also for hiring managers.
Managers who are welcoming new people to their team need drive a culture of constant and transparent communication. This is not just so they can set clear objectives, but also ensure the new hire receives support from HR through the first few months in the company. As a recruiter who wants to take control of the hiring process, have you taken the time to investigate what the current onboarding strategy looks like? It can play a large part in the overall candidate experience.
In a study that followed 409 college graduates through their first two years on the job, the degree of supervisor support that new employees felt during that time period had implications for role clarity, job satisfaction, and even their salary over time. In another study, we found that supervisors can promote or inhibit newcomer adjustment through their supportive or obstructive behaviours
 Harvard Business Review.
Frequent check-ins are crucial aspects to build into your onboarding process. This will help discover any hidden misunderstandings. Asking for feedback from new employees will help you tweak your process to become even more effective.
Onboarding With a Personal Touch
Car rental company Hertz have gone to great lengths to create an onboarding strategy that addresses the personal implications that come when people accept new jobs. Hertz' European headquarters are based in Dublin and employ almost 5000 people across Europe. Roberta Stewert is the European HR Shared Services Director for Hertz and she hosted a SocialTalent meetup about the onboarding culture within her company.
Stewert understands how crucial a thorough onboarding process is, especially when accepting new job offers can mean candidates could move country or city. Hertz has a dedicated onboarding portal that allows new hires to access an onboarding task list which they can work through. The company offers constant support by communicating clearly with new hires at all stages of the onboarding process.
While they have a third party provider to look after logistics of onboarding Stewert also understands that a personal touch can go a long way. Hertz create a customised list for new starters by asking employees to list the best bars and restaurants etc. This means new hires don't have to trawl through worn-out review sites when they're making their home in a new city, they get personal recommendations from their new colleagues.
If they have any hobbies perhaps let them know where the closest club or group is for that particular activity. This allows new hires to settle into their familiar routine and become more comfortable with their new decision.
Mixed Messages
Although nobody can denounce the benefits of a thorough onboarding system- high employee engagement, greater candidate experience, boosted employee referrals and higher degrees of productivity- a lot of companies have still not invested in a functional plan.
Business leaders are well aware of the importance of onboarding: 79 percent of them say that it is both an urgent and important priority (Deloitte HumanCapital Trends, 2014)
However, there is a disconnect between this largely shared belief and the reality of onboarding programs, since only 32% of companies currently have a formal onboarding (Abeerden research report, 2014). Quality is often lacking as well, as both managers and employees are not satisfied with the quality and effectiveness of integration plans in their organizations.
Learning Wire

This shows the even taking small, preliminary steps to establish an onboarding process can help your company outshine your competitors. Hiring is an expensive business, a fully fledged onboarding process will pay dividends if it increases employee retention.
Providing new hires with this wholesome support structure means they can start contributing to the business as they feel settled enough to allow their talent to shine through.
For more information on how you can engage with hiring managers and create a hiring process that cares about candidates, check out our Talent Advisor course!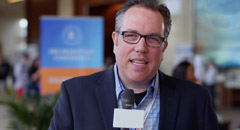 Become a Trusted Talent Advisor!
Learn ALL the insights needed to earn the trust of Hiring Managers.
Find out how the likes of IBM, IKEA and Siemens
drive hiring excellence with SocialTalent
---