Keep up with the latest hiring trends!
/
/

11 Fascinating LinkedIn Usage Stats for Recruiters (Infographic)
11 Fascinating LinkedIn Usage Stats for Recruiters (Infographic)
Want to know what type of LinkedIn account the vast majority of Sourcers are using? Curious as to whether a paid LinkedIn account can make you a better Sourcer? Interested in whether or not the number of LinkedIn connections you have affects your candidate response rate? Or are you dying to see what the most effective method of communication for engaging passive candidates is?
Then hold on to your socks Recruiters, because we have the answers to ALL of those questions and to many more besides!
As part of the 2014 Global Sourcing Survey, we've put together 11 of the most fascinating LinkedIn usage stats associated with the industry in 2014. Be prepared to be amazed and don't forget to download the whole report right here!

The 2014 Global Sourcing Survey is the recruitment industry's most comprehensive piece of research to date.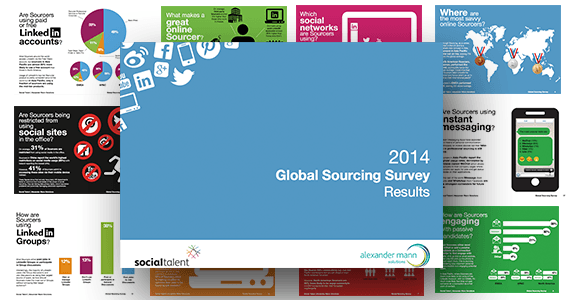 Carried out in partnership with Alexander Mann Solutions, we put together a 26 page document, which highlights everything from what makes a great online Sourcer, to how Sourcers are using LinkedIn Groups on a daily basis, to where the most savvy online Sourcers are, and everything in between!
The participants included Sourcers that work in-house, those that work for third party providers and agencies, those who are new to the job and those who have been doing it for years. And boy were the results surprising, to say the least!
So if you're curious to know everything there is to know about the Sourcing industry in 2014, download the survey for FREE by clicking the button below:

Find out how the likes of IBM, IKEA and Siemens
drive hiring excellence with SocialTalent
---