Keep up with the latest hiring trends!
/
/

How to get Hired Using Social Media
How to get Hired Using Social Media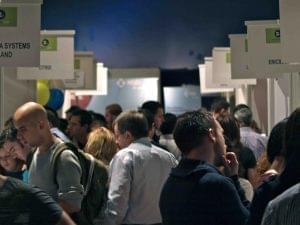 We were recently asked to use our experience training and working with recruiters to help job seekers utilise social media to get hired.  Jonathan Campbell of Social Talent delivered this presentation at the CareerZoo Job Seekers Fair in Dublin last weekend; please share if you know anyone who may benefit from these tips.
PS; Social Talent does not provide any paid services to job seekers, we just like to help.  If you have any of your own tips for job seekers, please share in the comments section below.  For direct questions, email gethired@socialtalent.co and we will do our best to get back to you with info or advice.
Save yourself the hassle of trying to write down the notes:
Hidden Jobs:
To search LinkedIn for "hidden jobs" just change the search option in the top right hand corner from "People" to "Updates" and try something like this:
[box type="shadow"](Job OR Jobs OR opportunity OR vacancy OR hiring OR employ) Location Skill [/box]
replacing Location and Skill with the town or city and profession or skill that you have. Dont forget to play around with different titles and skills, people often use different synonyms and related terms to describe the same thing.
You will need to filter the results by country by finding the Location filter on the left hand side of the results and entering the country name you want to filter by.  For those in the UK, US, Australia and other major countries, you can filter by location that the recruiter is based in. When you find an opportunity you can either connect directly with the recruiter advertising the position or comment on their post.  Either way they will receive an instant notification and can then check out your profile on LinkedIn to see if you are suitable.
Who's Hiring People Like You: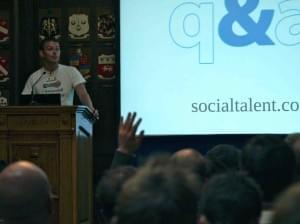 To find out which companies are most likely to hire people like you, just enter your skill, qualification or job title into the People Search box in the top right hand corner of the LinkedIn home screen. When the results come up, use the filters down the left hand side to select your country/ city and then check out the Top 5 employers. You can expand this list to 10 by clicking on "Show More".  To find contacts in these companies click on the Advanced Search button in the top right hand corner ("Advanced") and enter the company name in the "Company" field, choosing "Current" from the drop down menu immediately below the filter and enter this in the text field:
[box type="shadow"](HR OR human OR recruitment OR recruiter OR recruiting OR people OR talent)[/box]
You should find plenty of relevant contacts whom you can connect with about vacancies in that company.
Build your Connections:
You will need connections relevant to finding a job so why not start with us? Connect with our team: Click here to add Johnny as a connection, click here to add Vincent, click here to add Holly, click here to add Nicola. We are connected to hiring managers, HR Managers and Recruiters in different parts of the world so please feel free to leverage our connections to help you in your job search.
Pimp your LinkedIn Profile
You have to think about your job search like a recruiter thinks about searching for candidates. Recruiters routinely type in each of the requirements in the job spec into a search engine, like LinkedIn, and only the profiles (or CV's) of those who have each and every one of the keywords searched will appear. That means, if your LinkedIn profile doesn't have the right keywords your profile won't show up! Disaster…
Expand each of the sections in your LinkedIn profile to take into account keywords, skills, experience and qualifications that recruiters search for.
For example, if you are a science graduate with minimal professional experience relating to your field and you want to get a job in a lab, use the Education, Skills and Summary sections of your LinkedIn profile to put keywords relating to your educational experience. List the subjects you did, the kinds of projects you were involved in, the type of tools and laboratory equipment you have experience in using – because each of these kinds of skills or experience will be searched for by a recruiter looking for a qualified laboratory tech (for example, laboratory AND BSc AND test AND analysis AND microbiology). Since your summer jobs may have been completely unrelated to your desired career, you need to put forth your experience in college and optimise it for recruiters.
1. Follow these tips here on how to pimp your LinkedIn profile

2. Copy and paste the text in your LinkedIn profile (the whole thing!) and plug it into Wordle.net and create a word-cloud of your profile. Depending on the keywords that appear most often versus those that appear less-often, this is a visualisation of what keywords are most prevalent on your profile. If the wrong (or irrelevant) keywords are appearing largest, then you need to amend your profile to optimise for the right keywords.
Tell Everyone you're looking for a job, and what kind of job
This is really simple – put it out there as a tweet, as your Facebook status update, as your LinkedIn update (and your headline under your name, eg "Looking for opportunities in Finance"), and to your family and friends. Don't be too vague though ("Hey guys, I'm looking for a job, let me know if you hear of anything" – is too nondescript and no one will take notice), let your network know by telling them what kind of job you are after – "Hey everyone, I'm on the market for a new job in tech sales in Dublin, let me know if you hear of anything going!" By bringing your job hunting activities to the attention of your real network, they will keep an eye out for opportunities in their own company or network. The vast majority of jobs secured are done so through referrals. Leverage your family and extended friends network to get that job!
Best of luck in your job search!
Find out how the likes of IBM, IKEA and Siemens
drive hiring excellence with SocialTalent
---