Keep up with the latest hiring trends!
/
/

LinkedIn: more than just a candidate database
LinkedIn: more than just a candidate database

LinkedIn is arguably the largest candidate database available to recruiters in the world today and for many of us, that's all it is, a source of candidates; but often overlooked is the mountain of business intelligence that it also contains.  Here's a few different ways that recruiters can use LinkedIn's business intelligence:
1. Who are the top employers of specific skills or professionals in each region?
When trying to figure out where to find potential new hires and how to attract them it is vital to know where they work right now. Most people can name their their top two or three competitors or those of their clients, but not all skills are industry specific. Accounting is a prime example; if you need to find an SEC Reporting Specialist in a certain city then you may have to look outside of your direct competitors.
Using the LinkedIn Advanced Search you can simply search for the skills required, including all relevant synonyms and related terms and then filter using location.  On the left hand pane of your results window you will see the Top 5 employers which can be expanded to show 5 more.  Straight away you have 10 target companies from which to hunt from.  If you want 10 more, just minus the names of the top 10 from the current employer search field to reveal the next 10, and so on.  For agency recruiters it's also a great way to come up with a list of target companies to profile a "hot" candidate to.

2. How do you tell your 10Q's from your J2EE's?
Generalist recruiters are regularly asked to find candidates for roles that they know very little about and even the most technical specialists often encounter acronyms for new technologies, skills and products that are new to them.  A quick search of the web can help but LinkedIn Skills, launched in early 2011 contains a growing database of skill definitions, related terms and demographic data that is unrivaled in terms of its relevance and accuracy for recruiting.  A quick search for an acronym, skill, profession or technology at linkedin.com/skills will bring up a wiki definition, a list of 20 possibly related skills, a list of the top 5 cities in the world that employ these skills, a run-down of the top 5 global employers of these skills, suggested Groups you can join to network with individuals who posses these skills and some suggested profiles of people with these skills.  Most of the time it is is fantastic, stretching your recruitment muscles to think of related skills, employers to target from and Groups to join where you can message professionals directly for free.  It can be hit and miss in a small % of cases as the product is still in beta and some skills are simply not listed but the strength of the product is that the related skills etc are all based on the data that resides on real user profiles so it is likely to be accurately represent CV and profiles data more then a so called "semantic" search engine that relies on a list of related terms programmed in by a non-recruiter!

3. Who are you competing against for certain skills right now in your local city or even globally?
Signal is a product that LinkedIn launched last year to collate and search all the updates posted by LinkedIn members every day. Distinct from the data on the actual user profiles, it enables you to search the "chat" which is mostly populated by recruiters talking about jobs they are currently working on.  A quick search of LinkedIn Updates (available by clicking on the drop down menu beside Search in the top right hand corner of the Home Page, changing the option from the default "People" to "Updates") for the skills, profession or title that you are currently hunting for will show you who is posting updates about the same needs globally.  From the results page you can narrow your search down by Country and even Industry to really see who your competition is for this talent.
4. Who's talking about your organisation or client and what are they saying?
Most social recruiters are clued in to searching Twitter about their brand to see what is being said and whether or not the sentiment is positive but often overlooked are the conversations that are happening on LinkedIn, the professional network and arguably the more relevant network for traffic employer brand sentiment.  By searching the updates for either your company name, brands or url address you can quickly see who is talking about you, what they are saying and which of your content is being shared.  Vital intelligence when planning any recruitment campaign.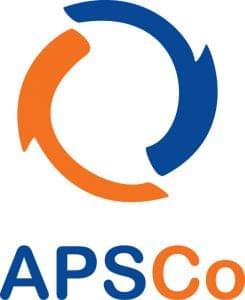 These are just some of the ways that we teach recruiters how to use LinkedIn.  We'll be running a LinkingIn for Recruiters workshop with Apsco in London next week where we will be sharing loads more insights to over 100 recruiters.  To book one of the last remaining spots, click here.
Now it's your turn, tell us, beyond candidate searching, how else do you use LinkedIn?
Find out how the likes of IBM, IKEA and Siemens
drive hiring excellence with SocialTalent
---