Keep up with the latest hiring trends!
Communicating on Twitter: The Basics for Recruiters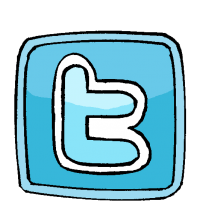 Twitter's membership growth over the last two years has been phenomenal, boasting over 200 million members and becoming one of the primary communication tools for everything from presidents and political pundits, journalists, customer service departments and businesses promoting their wares. And Bieber and Kardashian fans, but that's another story.
As we meet with more and more recruiters, turning them to Twitter is a no-brainer, but it's funny how similar their concerns about "working twitter" are, many complaining that they can't get the hang of the lingo, or they think it's just for following celebrities. So, to resolve all that, here's the absolute basics on Twitter communication for you as a recruiter.
1. #Hashtag what now?
Hashtags, or the # symbol added before a word, are for signifying what your post is about so that others on the Twitter network can follow the conversation. Let's have a layman's example. Take for instance you're watching The Voice on TV and you wanted to see how the world is reacting to the latest performance, you can see the whole world's tweets by searching for #thevoice and you'll be able to see and read all those who are tweeting along that contain that term. If your tweet is about #LinkedIn or #socialrecruiting, or you're posting a job vacancy using the popular #jobfairy hashtag, use the appropriate hashtag and other Twitter users who are looking for jobs or news on LinkedIn or blogs about social recruiting etc. will see your tweet.
In a nutshell, hashtags are how your tweets can become part of the global conversation, and not to be restricted to your relatively small number of followers.
If you wanted to #hashtag a phrase, bring the whole phrase into one word, without digits or special characters.
2. @Mentioning other Twitter accounts
Your @Name is your account (mine for example is @HollyFawcett, our company's is @socialtalent), so when people mention you in a tweet they're saying they're tweet is about you or for your attention.
You can mention anyone on Twitter without having any relationship to them whatsoever. If I wanted to mention Barack Obama in a tweet, he'd be notified of that mention (or at least his team of Twitter aides would be). This is handy for recruiters, because you can find someone on Twitter that's ideal for a role you're hiring for and simply mention them in a tweet and they'll get your tweet.
Almost half of all Twitter accounts are linked to a smartphone app. Again, wonderful news for recruiters – smartphone apps push your tweet to their phone, so it's almost like a text message you're sending. You don't have to be following them on Twitter, and they don't have to be following you either, in order to communicate with them. It's all open.
When you put an account's @name at the very beginning of a tweet, only that account and the other Twitter users who follow both you and that account too will see your tweet in their stream. This is not to say that your tweet is private – the whole point of Twitter is that it's open.
3. ReTweeting
Find a tweet that's interesting? A great soundbite? Contains a link to a brilliant blog or important piece of news? Hitting the "retweet" button is simple and the tweet you've liked is passed on to your followers. If a prospect you were tweeting with isn't interested in the job vacancy you've got going, they can simply retweet the link of your job spec to their followers, and your message has the potential to go viral.
4. Direct Messaging (DM-ing)
Oh if only Anthony Weiner had known this before he went and tweeted those pictures that ruined his career There is a private messaging function on Twitter that you can use to converse with friends (ie, accounts that you follow and they also follow you back). So if you wanted to send out your mobile number to someone you met over Twitter to talk about a job for example, using the DM function is best.
5. Using URL shorteners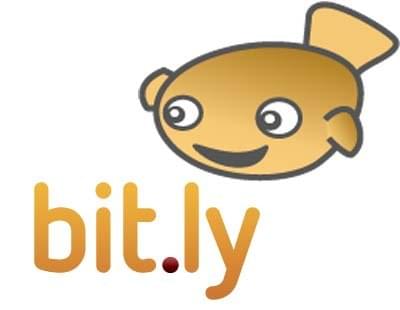 When you only have 140 characters per tweet at your disposal, adding a URL link to a blog post or job post or any other webpage can waste valuable characters. Using a URL shortener is a great way to include links in your tweets using just 13 characters.
Services like Bit.ly or tinyurl, hootsuite's ow.ly or google's goo.gl shorteners are all completely free and are really simple to use. Simply go to your url-shortener of choice, copy and paste in your desired URL (the specific page you want to bring people to rather than the home page, if relevant) and then hit "shorten". Your new URL is specific to your desired webpage and ready for you to insert into your tweet. Just copy and paste that URL into your tweet and away you go!
Find out how the likes of IBM, IKEA and Siemens
drive hiring excellence with SocialTalent
---