Keep up with the latest hiring trends!
How to: Pimp Your Company Profile on LinkedIn

As up to 5 people in your organization state that their employer is your company, a company profile is automatically created for you by LinkedIn, once it knows your website address. It takes your About Us page and logos and creates a fairly sparse but better-than-nothing company profile on your behalf. Now, here we show you the steps to take to edit and dramatically improve your Company Profile on LinkedIn to showcase all of your products and services, jobs and employees.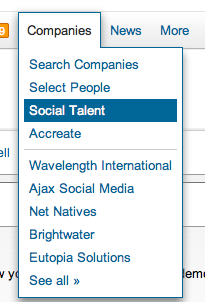 So, first things first: in your LinkedIn profile, along the top bar, the drop-down menu under Companies should have your current company listed. If you are responsible for the marketing of your company, you should select your company and claim ownership rights to that company name. LinkedIn will email you to confirm this. If it's not there, then you can "Create Company" instead.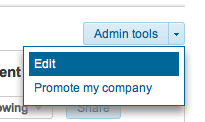 To edit the company page, just click on Admin Tools and then Edit. Here, you can start to fill in all the details about your company, from its industry, operating status, size, web address, year founded, location(s), your company description, its specialities, a blog RSS feed and your company logos (standard logo and a square one for your Avatar on Company Updates).
Once you've input all this information, next move on to Products and Services. Just click on the Services tab along the top, and then Admin Tools again, and Edit. Here you can showcase your key services and products, and even tailor which audience sees what, so if you've a key market differential between the US and Europe, you can separate your products by a page variation so that only IP's in the US see one thing, and IP's in Europe will see another. You can be much more specific than this though, selecting people in particular industries and functions.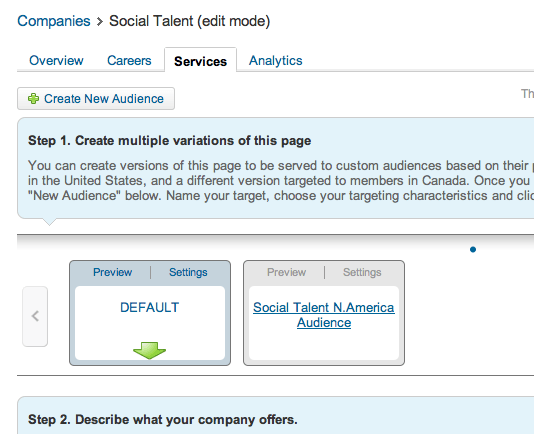 Your appearance can be enhanced by a Product Spotlight, importing an image (640×220 pixels) of your product or service, and a web link to that service on your site. You can market up to three services, and drive traffic to your site by adding URL's of your services for more information etc.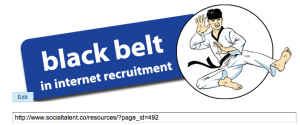 Next, add a video. Have you created a TV ad or quick demo of your products or service? Then put the YouTube link in! When all that's done, then hit Publish.
If you have vacancies in your company as well, you can publish those vacancies to LinkedIn attached to your company page, at a cost. We were quoted for 1 job across Ireland for '¬139.95 for 30 days, or a saving of up to 36% with a multi-job pack.
And last but not least, once people start to follow your company, you should post updates (as you would with your personal profile) under your company page. More familiarity with your company's brand and service will increase your web-traffic, recognition and awareness amongst your networks on LinkedIn.
Enjoy pimping your Company Profile! Post your fully-pimped company profile link in the comments for us to follow! Ours is http://www.linkedin.com/company/social-talent
Find out how the likes of IBM, IKEA and Siemens
drive hiring excellence with SocialTalent
---