Keep up with the latest hiring trends!
/
/

Disability inclusion in the workplace, with Christabelle Feeney
Disability inclusion in the workplace, with Christabelle Feeney
Workplaces need to be environments where ALL people can feel comfortable, accommodated, and free from prejudice and discrimination. But we know there is still so much to be done on this front. And people with disabilities particularly feel the brunt of this.
We recently had the pleasure of speaking with Christabelle Feeney, the Director of Employers for Change at The Open Doors Initiative, about this very topic. Shining a light on the challenges people with disabilities face in seeking employment, Christabelle offered powerful and practical insight for organizations to bolster inclusion and become more accessible.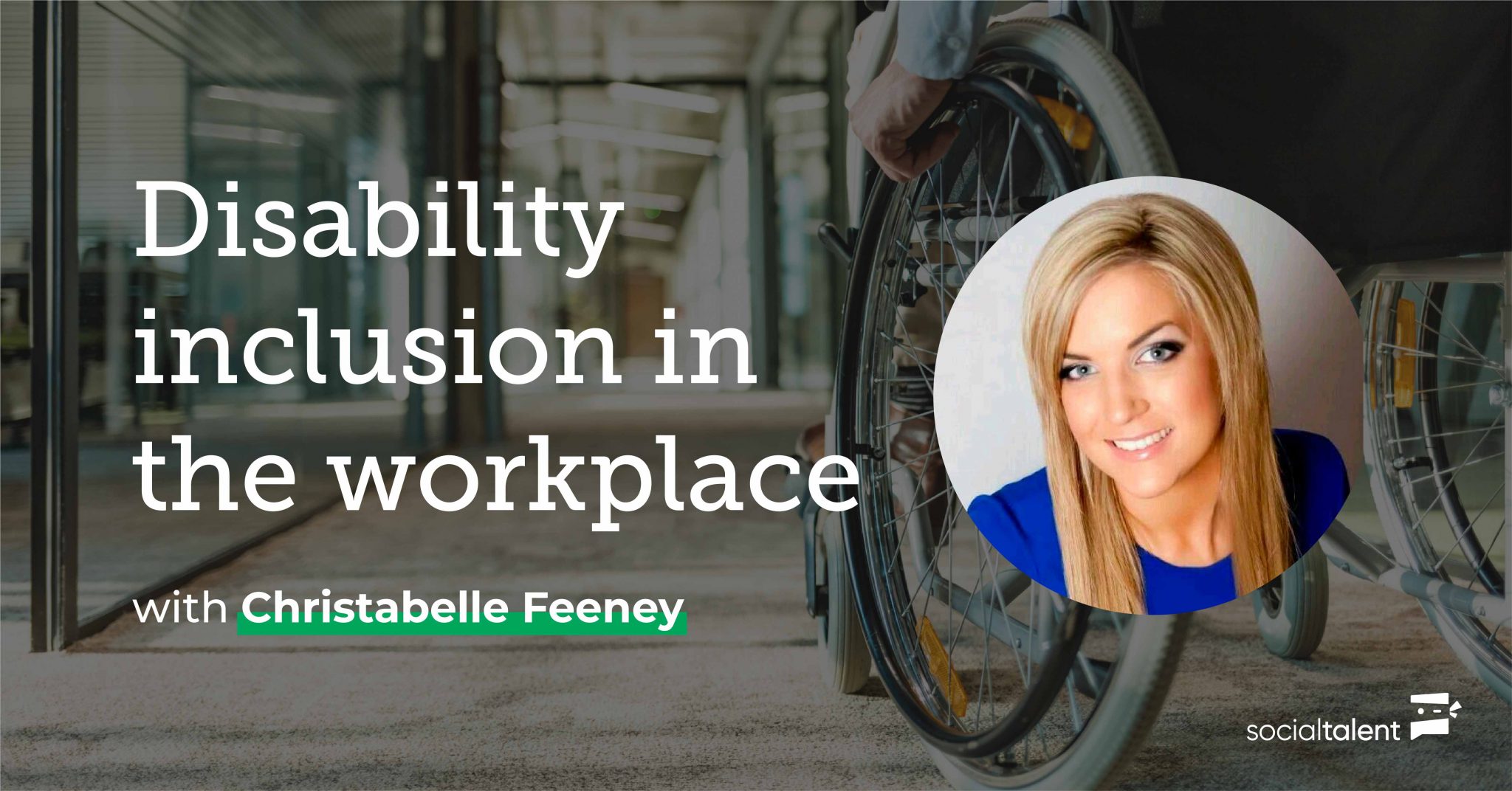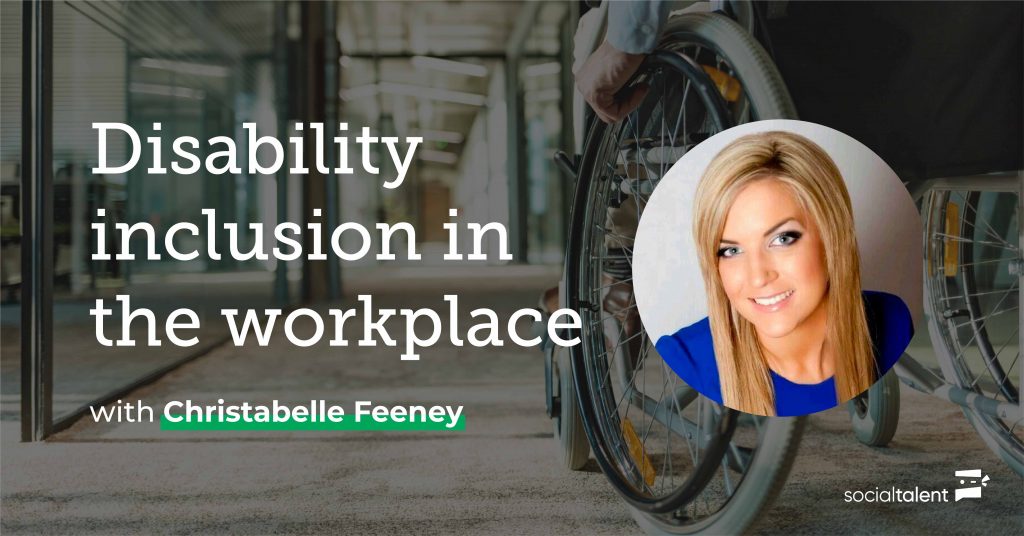 Disability in the context of DE&I
According to Christabelle, "DE&I is becoming more central in conversations that employers are having. But sometimes, disability is lost in this." And disappointingly, it's reflected in the statistics we're seeing. A recent survey with the Return on Disability Group identified that only 4% of companies that claim to prioritize diversity actually consider disability in their initiatives. It's shocking. However, it also doesn't entirely surprise Christabelle and she pointed to the Valuable 500's "Diversish" campaign to highlight this lack of organizational understanding and the struggle that disability has to get to the forefront of diversity concerns.
As reported in the 2016 census, 13.5% of Ireland's population is living with a disability. Yet Christabelle states that they are only half as likely to be in employment compared with non-disabled peers. There is a huge disconnect here. While many companies may be good at assessing diversity in their workplace, it's the inclusion angle that often gets overlooked. And for those who have a disability, this is detrimental. "It isn't that organizations aren't trying," Christabelle says. "It's that they don't fully understand." There is a breadth to disability – it's not always physical or visible. But common misconceptions about disability often lead companies to just opt-out of this conversation.
The importance of understanding and awareness
There is sometimes a fear-factor when it comes to disability inclusion in the workplace. And this can hinder progression. "Employers hear the term 'reasonable accommodations' and they immediately think about ripping down infrastructure," Christabelle tells us, "but this is often not the case." Ahead did research in 2019 showing that two-thirds of accommodations requested actually had no expense at all. In fact, most related to time and flexibility. But without looking at your culture of inclusion, and understanding the specifics and nuances of disability requirements, organizations won't be aware of this. Christabelle also made a hugely impactful point here, stating that:
"We need to move to a social model of disability. One that identifies that a wheelchair, for example, isn't the disabling factor for a person, but instead it's the building structure or societal attitude that is impeding them."
Tying closely with this model of understanding, has to be increased awareness too. Christabelle mentioned the importance of role models here – the 'see it to believe it' approach. Because without visible representation in organizations, how will people with disabilities feel empowered to push for opportunity? Or even feel a sense of belonging? Awareness feeds progress, but Christabelle cautions how this NEEDS to then reflect in meaningful, mainstream policy change. Inauthenticity and a facade of inclusion will only exacerbate an already challenging situation.
A small change that will make a big difference
An Accenture global report showed that only 20% of the 5,870 employees surveyed, who had a disability, agreed their workplace culture is fully committed to helping them thrive and succeed. This is the crux of the issue – what can organizations do to become more inclusive to the disabled community? We've mentioned some of the answers previously, like increased flexibility and the importance of education. But there is one key thing companies must do, according to Christabelle: normalize the conversation for support. At every stage of the employment journey, no matter the candidate, invite disclosure. Have it on application forms, bring it up at interview stage and inductions – create a safe space so talent knows that any support they need to perform at their best will be accommodated if a company can, and they will not be discriminated against for it. By normalizing these conversations, you remove fear on both sides.
The final word
"Just because a person has a disability, it doesn't mean they lack ambition," Christabelle states. Organizations have been lagging behind massively when it comes to disability inclusion, losing out on a huge pool of talent that is seldom tapped into. But there is hope. By building awareness, increasing understanding, normalizing the conversations, and pushing for targeted change, companies can turn a corner on this DE&I discrepancy. And with the help of incredible organizations like Employers for Change, there is so much support out there to find information to help recruit, employ and retain staff with disabilities.
Don't forget! Catch Christabelle's full appearance on The Shortlist below. There were SO many useful insights and actions on disability inclusion. Definitely worth checking out:
Want to see how SocialTalent can help you drive your company's approach to DEI? Get in-touch with us today. We have a huge catalogue of content designed to promote inclusivity.
Find out how the likes of IBM, IKEA and Siemens
drive hiring excellence with SocialTalent
---