Keep up with the latest hiring trends!
How To Educate Hiring Managers

Welcome to SocialTalent's Live & Learn Series!
Each week we gift you with a little bit of info that will help smoothen your recruitment process and expand your knowledge of your industry.
With this Live & Learn series we promise to keep it:
Short
Simple
Ready to use!
Sound good to you? Let's begin!
The role of a recruiter is changing. To reflect this and the new challenges that hiring professionals are facing SocialTalent has dedicated part of its curriculum to helping you demystify recruitment for hiring managers. Holly Fawcett kicks off this mission by giving you some insights from our 2019 Global Recruitment Survey. Check out the video and see if you agree.
Now is your opportunity to transform the hiring process in your organization. Say goodbye to misalignment and poor communication. By taking the time to educate the hiring managers in your organization you have the chance to really establish yourself as an authority in the world of hiring.
Key Takeaways
Try running seminars to educate the hiring managers in your company. Instead of feeling frustration act and bring about change.
Don't assume hiring managers are fully aware of how the recruitment process works- teach them!
Grow your own position- demonstrate your leadership capabilities by taking an active approach.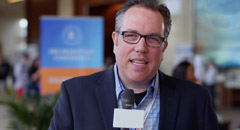 Become a Trusted Talent Advisor!
Learn ALL the insights needed to earn the trust of Hiring Managers.
Find out how the likes of IBM, IKEA and Siemens
drive hiring excellence with SocialTalent
---