Keep up with the latest hiring trends!
Crowded Inbox? Make Your Emails Stand Out

Welcome to SocialTalent's Live & Learn Series!
Each week we gift you with a little bit of info that will help smoothen your recruitment process and expand your knowledge of your industry.
With this Live & Learn series we promise to keep it:
Short
Simple
Ready to use!
Sound good to you? Let's begin!
Stacy Zapar is one of our most popular experts on the SocialTalent platform. In this clip she addresses one of the biggest frustrations recruiters, in fact, everyone faces when trying to do business. When your messages are being ignored it's hard to make an impact. Take Stacy's advice and you can be sure the right conversations with the right people will start to flow.
Key Takeaways
Now you can start tailoring your emails to be less mundane and more interesting to candidates. Remeber lead with the human approach, you're not fooling anyone when you use a template. To get you started remeber these key points;
Relationship-based recruiting is the way forward. Focus on moving away from whatever everyone else is saying
Short and sweet is best. Nobody believes that you typed out that lengthy message every time- a short note seems far more personable.
Ditch the jargon. Forget words like ATS and Req- they might make you feel like a pro recruiter but they can be alienting for candidates who don't know what you're talking about.
If you want to see more from Stacy's Secret Sauce; Recruit Like A Boss! material then check out more of her content on the SocialTalent Platform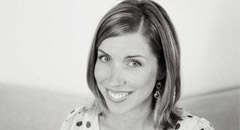 Recruit Like A Boss!
Learn how to smash goals with Stacy's Secret Sauce
Find out how the likes of IBM, IKEA and Siemens
drive hiring excellence with SocialTalent
---