Keep up with the latest hiring trends!
Hiring For Marketing Teams: Core Principals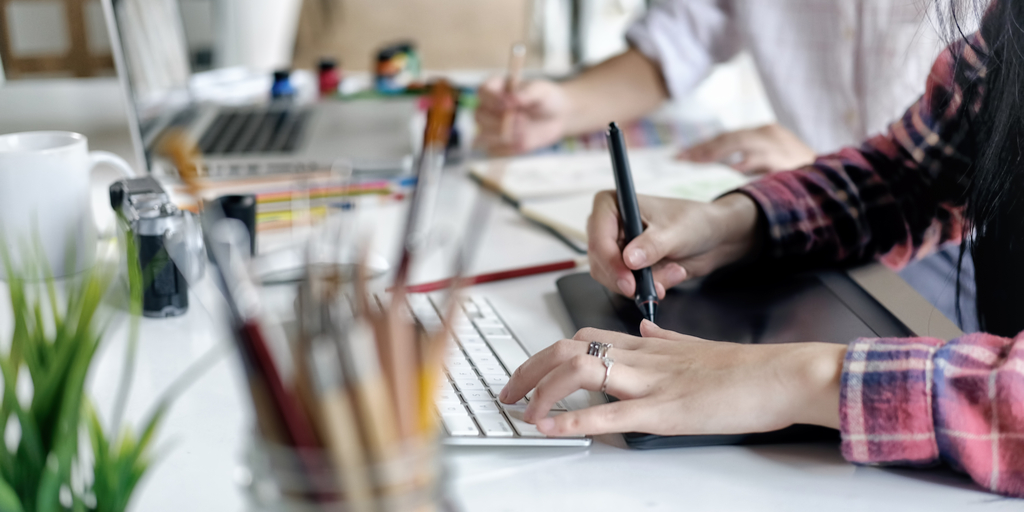 Modern business simply can not run without marketing. The development of technology in this field has lead to marketing being one of the most role-diverse industries there is. When hiring for marketing roles you will encounter creative people, people who love to focus on data and numbers, designers, writers, strategists and many other personality types in between. Hiring in the marketing sector can be a truly rewarding experience, as it allows you to see the impact of your hire on a company's brand, growth, and so on.
The Marketing Sector: In-house Teams
Almost every company will have their own internal marketing department. As well as this, companies will hire external marketers, for example as consultants or agencies to assist with promotional and advertising campaigns.
The C-Suite of each organisation will usually include a CMO (Chief Marketing Officer) who oversees the rest of the department. Marketing roles that will fall under this role in a typical organisational structure include;
Marketing manager: a senior role overseeing the running of the department.
Marketing strategist: a senior role which may not be full time. Usually an outsourced role.
Marketing executive: carries out the day to day strategy.
Digital marketing executive: carries out the day to day digital strategy.
Product marketing executive: Carries out day to day product strategy
Digital marketing associate: May be intern-level. Hands-on role. Gaining experience from the marketing team.
The Marketing Sector: Third-party / Agency Teams
External / third-party agency teams run very differently to in-house marketing departments, including different roles. Departments usually found in a marketing agency include:
Creative: In charge of campaign design, messaging development, ad design.
Campaign: Activation and launch of campaigns. Budget. Integrated marketing communications.
Media: Media buying, such as broadcast slots, ad space etc. Media optimisation.
Strategy: Consultancy. Marketing research. Re-brand strategy. New markets.
Communication / public relations: Retained business. Media relations.
Sector? Function? Both.
Marketing is both a sector and a function, and it's important for those hiring for these roles to understand the differences. Not all experience gained in an in-house marketing role will be helpful in an agency, and vice-versa, but a good recruiter / hiring manager will be able to spot the skills that will transfer easily between the two. It's important to understand what experience is relevant, what skills to look out for when hiring in-house, and what to look out for in agency.
Stay tuned for part two in our Hiring For Marketing series where we will cover the essential language and processes you need to understand to start hiring in this sector.
SocialTalent has created an entire learning experience around hiring. To find out more about our courses and offerings, click the link below and download the full SocialTalent learning prospectus.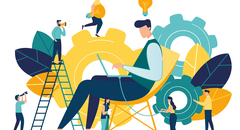 SocialTalent 2019 Prospectus
For the full glossary of our exclusive hiring content, download the SocialTalent Evolve Prospectus today.
Find out how the likes of IBM, IKEA and Siemens
drive hiring excellence with SocialTalent
---