Keep up with the latest hiring trends!
10 companies embracing the "remote first" model
When companies across the world were forced, suddenly, to adopt "working from home", no one was sure what the result would be. Would work get done? Would it be too difficult to do business from your kitchen counter? Certainly, these were valid concerns. But when remote working became the only way to get business done, many people were pleasantly surprised with how effective and how productive they became. This has in turn led to many employers, big and small, questioning whether being in the real estate business makes sense. And as such – many employers are now embracing a "remote first" model moving forward.
Here are ten companies who have gone successfully remote first.
10. Hitachi
Japanese electronics giant Hitachi announced recently that it will aim to make working-from-home the new normal from April 2021, surprising many in Japan – a country famous for its demanding work culture, where "salarymen" clock in up to 80 hours a week.
Hitachi said it will give employees 3,000 yen ($28) a month to buy masks and sanitisers, while it will also look to help employees pay for furniture, WiFi and monitors so they can improve their work-from-home environments.
The tech conglomerate's eventual goal is to have 70% of its workforce – about 23,000 people – work remotely for two or three days a week.

9. Dell
Over 25% of employees working from home indefinitely. Jason Ward, MD of Dell Technologies says "It's no longer a sort of nine to five office environment. We've encouraged all the management and team members to work hours that are productive for them and suit their working environments. We allow the whole workforce to operate in a way that enables them to be able to live in order to have a work life balance."
8. Groupe PSA
French automaker PSA, which makes Peugeot, Citroën, DS, Opel and Vauxhall, announced a "new era of agility," in which its non-production staff will work remotely from now on.
"Given the positive experience and efficient measures already taken in the context of the Covid-19 crisis, Groupe PSA has therefore decided to strengthen teleworking and to make it the benchmark for activities not directly related to production," the company said.
The company plans to redesign its offices to allow for in-person collaboration when needed, but PSA will reduce its real estate footprint. The company said it will allow employees to have a better work-life balance and easier commutes.
7. Mastercard
Mastercard does not plan to implement a formal return to the office anytime soon. In May, it said employees can remain remote until they are comfortable returning.
Mastercard will not ask employees to return to work until they are comfortable that coronavirus is under control with vaccines or other measures, Reuters reports. With 90% of its 20,000-strong global workforce – including 500 employees across its Asian locations – already working remotely, the world's second-largest payment processor requires employees who work in offices follow social distancing rules, wear masks and undergo temperature checks. But company exec Michael Fraccaro said employees will be allowed to work from home as long as they feel is necessary, which may prompt a reduction in future real-estate needs.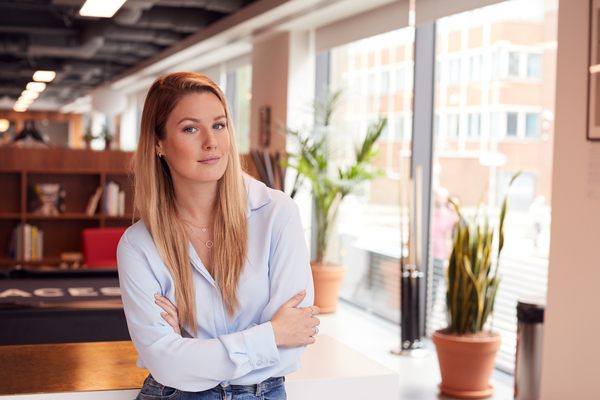 6. Shopify
Shopify is an online platform offering e-commerce and point-of-sale features to help people set up and run their own business. Its CEO Tobias Lütke recently announced plans to become "digital by default", saying the days of "office centricity" are over.
5. Siemens
Started in 1847, Siemens is a global industrial electrical engineering and electronics corporation that operates nine divisions. Products include industrial controls, energy-efficient building solutions, wind turbines, medical imaging technology, and train and subway solutions.
Remote work plans: 140,000 of Siemens' employees can permanently work from home for two to three days per week.
4. Coinbase
Coinbase, a cryptocurrency exchange company based in the Bay Area, will make working from home a permanent arrangement. CEO Brian Armstrong announced in May that the company will offer office space for those who would like it following lockdown, but most roles will remain remote.
"We know you have lots of questions. We don't have all the answers yet, but we're working on it."
They plan to have one floor of office space in ten cities, rather than ten floors of office space in one city.
3. Twitter
Twitter, based in San Francisco, told employees in May that they could work from home indefinitely. The company suspended business travel and in-person events for the rest of 2020.
2. Facebook
Mark Zuckerberg said as many as 50% of Facebook (FB) employees could be working remotely within the next five to 10 years. Zuckerberg pitched the idea as both a matter of satisfying employee desires and also as an effort to create "more broad-based economic prosperity."
"When you limit hiring to people who live in a small number of big cities, or who are willing to move there, that cuts out a lot of people who live in different communities, have different backgrounds, have different perspectives," Zuckerberg said on a livestream posted to his Facebook page.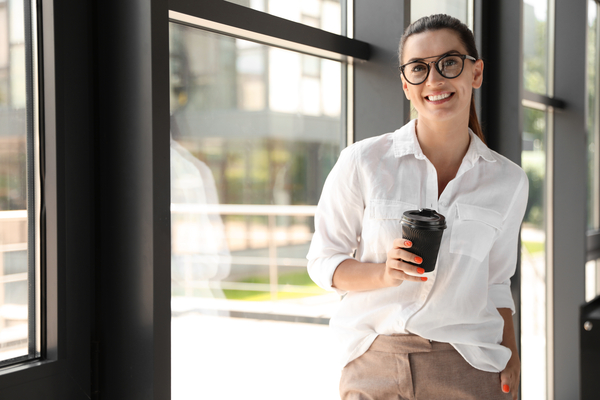 1. Automattic
"We care about the work you produce, not the hours you put in. "
While you might not know them as Automattic, you'll definitely have used one of their apps. They've produced  WordPress.com, Longreads, Simplenote, Gravatar, Polldaddy, and other tools many rely on day-in and day-out. "Automatticians" work from anywhere they want, and their current team of nearly 500 employees are located in over 50 countries with reliance on the text communication provided by Slack as the thread that holds it all together.
Interested to learn more about how the world of work is changing? Our weekly show, The Shortlist explores all things recruitment, talent acquisition and human resources. Check it out!
Find out how the likes of IBM, IKEA and Siemens
drive hiring excellence with SocialTalent
---