Keep up with the latest hiring trends!
/
/

Exclusive Content Now Available on The Social Talent Platform!
Exclusive Content Now Available on The Social Talent Platform!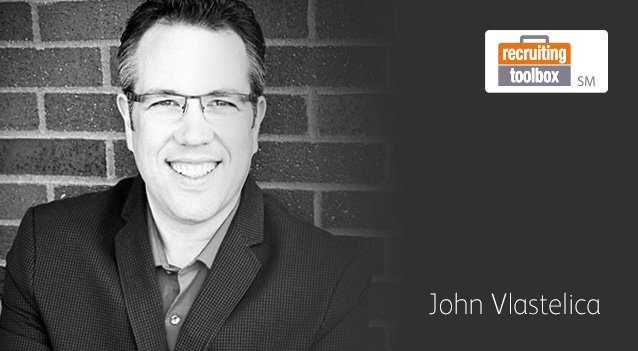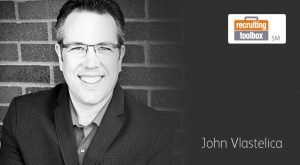 If there's one thing we strive to do here at Social Talent, it's to provide you the world's best content so that you can become an all round better recruiter. That's why we're delighted to announce the welcome addition of John Vlastelica's exclusive content to ALL Black Belt users on the Social Talent Platform. Two entire missions from John Vlastelica's – Interviewer training help you build a better candidate experience and help your interviewing teams sell top talent.
An Innovative Recruiting Leader
So what has made John Vlastelica the global figurehead he is today? It's largely down to his raw passion for providing recruiters with the necessary knowledge to establish themselves as talent advisors. With over 20 years of recruiting experience, Vlastelica has partnered up with some of the world's largest brands. These include Pepsi, Booking.com, and Google to name but a few! Having acted as Senior Director of Global Recruiting for Expedia and Recruiting Director at Amazon, Vlastelica went on to launch  Recruiting Toolbox, a consulting and training firm. Founded in 2002, Vlastelica's main goal was to help recruiters and hiring managers learn how to recruit the best talent.
Known for his energy and encyclopedia of knowledge, John is without a doubt an expert in recruiting that every recruiter and hiring manager alike can learn from. And we're lucky enough to now be able to share this expertise with all of our ninjas!
Exclusive Content
As of today, two full missions from 'Predicting Success' (Candidate Experience and Selling Candidate) will be available to all users on the Social Talent platform. That's over one and a half hours of content for ninjas to watch and apply to their interviewing process! Here's a sneak peek of what you will learn in these missions:
Candidate Experience
Learn how to define your hiring standards and engage candidates effectively. In this content-rich mission, Vlastelica will focus on how to create the kind of candidate experience that will allow you and your hiring managers to attract the best talent.  A-player talent is interviewing us as much as we're interviewing them.  Are you creating the kind of interviewing experience that will lead to great Glassdoor reviews?  Or are you turning away top talent?
Selling Candidates
Selling candidates starts with an understanding of top talent motivators.  And selling isn't just something you do at the time of offer.  How can you ensure you and your hiring teams are selling candidates throughout your interviewing process, asking smart interview questions that demonstrate your incredible opportunities, and framing your opportunity so that it stands out among other jobs.
Where Can I Find This Amazing Content?
This unbelievable content will be available to our unlimited users on the Social Talent platform, just make sure you opt in today to have it added to your learning path. If you're not on our platform, don't worry! Why not sign up for a free demo today! Watch the video above to see what amazing content is on offer!
John Vlastelica's new content will teach you how to predict whether candidates will succeed at your company. Already a Social Talent unlimited user? Opt in today to have this added to your learning path!
Find out how the likes of IBM, IKEA and Siemens
drive hiring excellence with SocialTalent
---