Keep up with the latest hiring trends!
/
/

5 Simple Ways To Engage With Your Employees
5 Simple Ways To Engage With Your Employees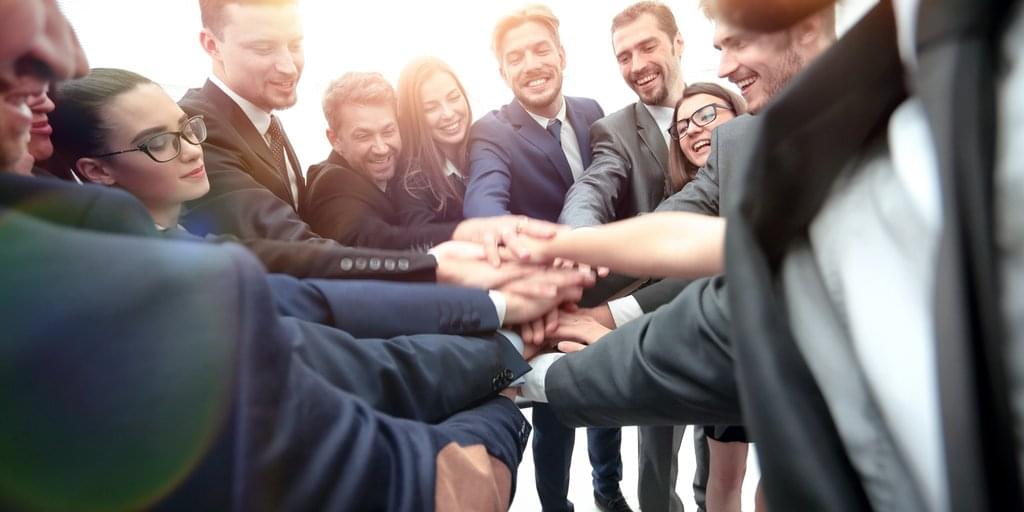 Yesterday we talked about how important it is to challenge your workforce and how it helps to keep your employees stay engaged in the long run. Today, we're going to give you 5 examples of how to do just that! Some businesses struggle to engage with their employees. This usually results in workers feeling undervalued and underwhelmed by their employers efforts to cater for their needs. It's up to leadership to play a big role when engaging with employees and it's important for them to lead by example. They set the standard, employees follow!
1. Hire Smart
When you're looking at a potential hire, it's important to think of how that individual will add to the growth of your business. Their skills on paper say one thing, but whether they're a cultural fit is another. Also, you don't want to hire someone who depends on micromanagement. You want a self starter, someone that can grab that bull by the horns and get on with the task in hand. Whilst interviewing potential candidates, be sure to ask them about their ambitions and where they see themselves in the future.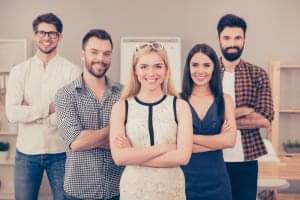 You want your employees to be committed to the long term goals of the company as well as being passionate about their work. Enthusiasm is contagious, and adding an enthusiastic employee will add to your fantastic work atmosphere.
2. Measure Your Employee Engagement
At SocialTalent, we're committed to helping companies all over the world measure the Return on Learning (ROL). Tracking behavioural change is now more important that ever and it gives you real insight in to how your company is working. There are various ways to track your employees engagement. Getting your employees to fill in surveys is a great way of gaining insight in to how your employees feel and they also help spot red flags within the business. Survey's have become an essential part of a managers toolkit. You can't manage what you don't measure and the data never lies. Stay one step ahead by and get measuring!
3. Keep Your Employees Informed
Communication in a company is one of the key areas of a business. Keeping your employees informed and updated with your company news is a key area of the communication process. If big changes are set to take place, then be sure you share the news with them so that they can prepare in advance. If your business is undergoing a big transformation, then don't spring it on them by surprise. It's important that you bring each employee on a journey with you.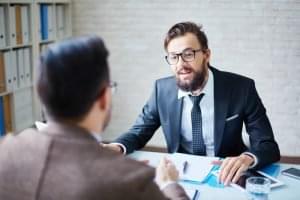 Employees like to know what the key goals of a company are. Knowing what goals a company has allows them to plan their future in the company and align their professional development around those goals. Be true to your company values, and in return, you'll reap the rewards which will result in a happy workplace.
4. Promote Professional Development
Employees value career development. In life, we never stop learning. Each day brings with it new challenges that we must overcome. Having the skills overcome these challenges is important. People have aspirations to do well in life and to move up the ladder in their work. Show them that you care and give them the opportunity to prove themselves.
There are plenty of companies out there who support career development from within. Take Amazon for example, they have roughly around 250,000 employees working for them. They offer month long training and leadership programmes for their employees. Not only that, but they offer to pay 95% of tuition for employees who wish to take courses in in-demand fields. Take note managers!
5. Promote a Fun Environment
Who doesn't enjoy working in a fun environment. It adds to the comradery between workers and can promote creativity. A fun environment is a positive one, and it can also help keep employees enthusiastic in their work. Not only does promoting a fun environment help current employees enjoy their work, but it could also help attract future talent. If someone enjoys working with you, they are more likely to refer others to apply for vacant roles.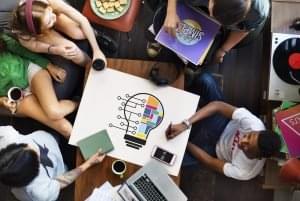 So how do you create a fun environment for employees to enjoy? Sometimes, it's the small things that count like celebrating an employees birthday or a work anniversary. Again, this shows you care as an employer. Organise activities and team bonding exercises from time to time. This will promote teamwork and will allow employees to bond with one another.
Are you looking to learn how to engage with your employees or future talent? Why not request a demo and start your quick virtual tour on our SaaS enterprise scale platform today! 
Find out how the likes of IBM, IKEA and Siemens
drive hiring excellence with SocialTalent
---