Keep up with the latest hiring trends!
/
/

5 Things NOT to Put in Your Job Ad
5 Things NOT to Put in Your Job Ad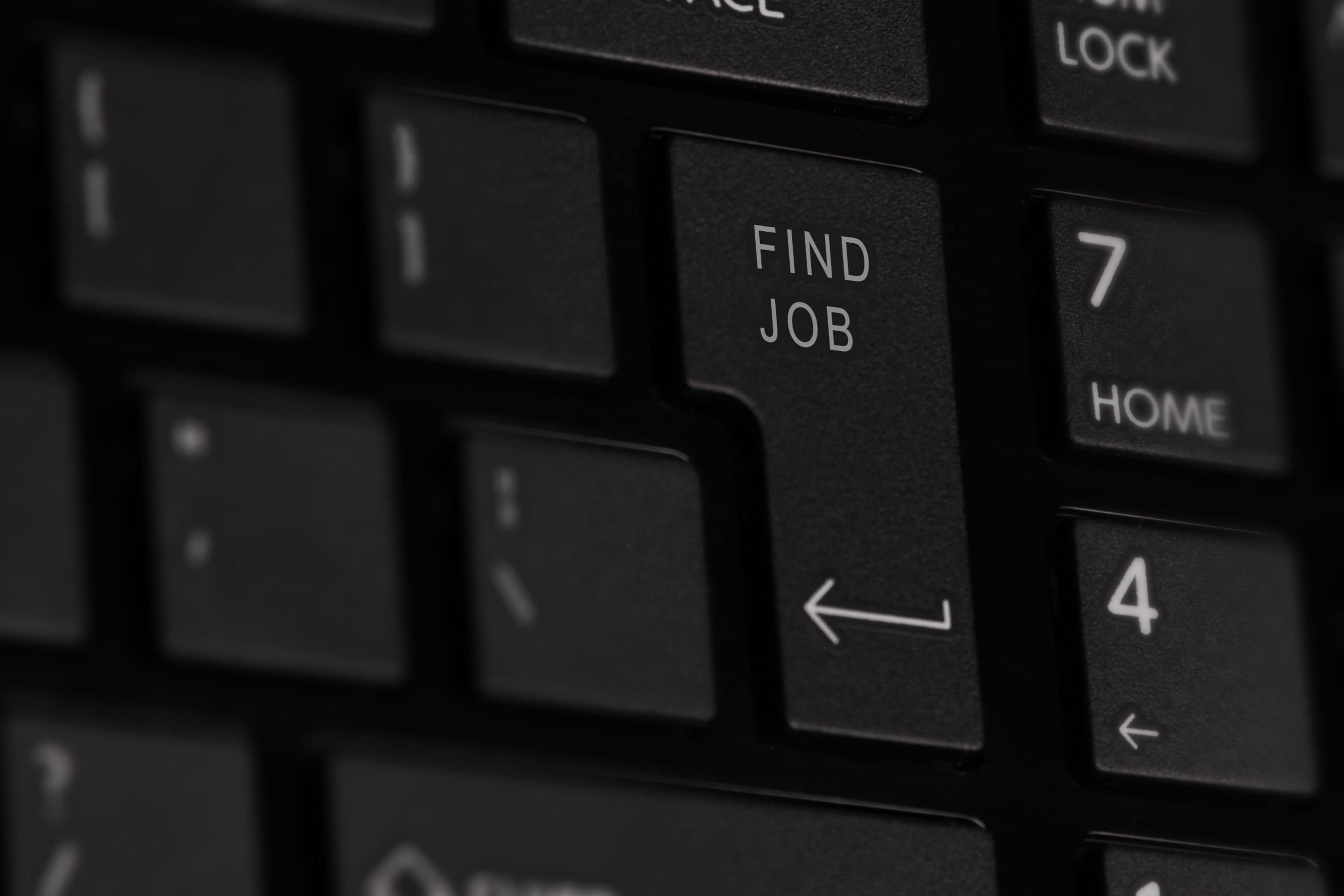 Unemployment is currently at its lowest for the first time in 7 years, meaning the recruitment industry has become candidate-driven once again. The power is now back in the candidate's hands and they can now be more selective during the job-seeking process. However, a worrying trend is developing (insert synchronised audience gasp here!). According to the most recent MRINetwork Recruiter Sentiment Study, many companies have failed to come to the realisation that they need to adjust their recruitment strategy for this new landscape. "Despite being in a heavily candidate-driven market for several years, most companies still follow antiquated hiring practices, even for critical positions. They refuse to acknowledge that the market is candidate-driven," said a recruiter from the study. Recruiters who do not recognise this reality will continue to lose their top picks to competitors.
So what can a recruiter do? The answer is simple: go back to the basics. The starts with trying to perfect the first step in the recruiter-candidate engagement which are your online job adverts. So how do you know what to include? What are the common faux pas? We're here to help so check out the 5 things you should NOT put in your new job ad:
1. Vague Job Title
When candidates are researching for jobs online, the one thing they are craving for is information. This starts with the title of the job that you are advertising for. Vague job titles like 'Group Manager' and 'Senior Consultant' will leave potential candidates uncertain of what the job actually entails which will discourage them to explore further. In order to attract top calibre candidates, job titles need to be concise and contain accurate words that effectively communicate the role and responsibilities for the vacancy. As a recruiter, you could mention what the candidate would be selling (e.g. Hospital and Community Sales Representative), or the level of work (e.g. Entry-Level Customer Operations Associate). Descriptive job titles like these will allow job seekers to qualify themselves for the job.
It is also important to note that a vague job title will also have an adverse impact on your SEO. Google will only display search results that match with a query that a user put into a search engine so it is imperative that recruiters research the most popular keywords around the role they are advertising for and insert these keywords into their job titles increasing their searchability.
2. Redundant Information in the Job Description
Because of the abundance of digital technologies which have transformed the way people act online, we are now living in an attention economy. In other words, we have shifted from a world in which content was scarce so attention was high to a world where there is information overload and attention span is really low. With so many companies competing for new recruits, a candidate's attention has become a valuable commodity.
This attention economy has an impact on everyone, especially when it comes to recruiters and their job descriptions. According to TheLadders, it takes candidates 49.7 seconds to determine whether a job is a good fit for them. Yes your job description is the section in the job ad that typically contains the most content but it is essential you present this in a way that is concise. A good rule of thumb is to make sure every word in your job description has a purpose. According to Indeed, keeping job descriptions between 700 –  2,000 words get on average 30% more applies.
Another mistake that a lot of companies make is creating a job description that's demand-centric. What we mean by that is the job description is often written such that the company's demands of the candidate need to match the abilities of the candidate. This leads to a low application rate as well as lower quality applicants as candidates become less engaged with the ad. The below job description is a prime example of this. Here the company is ultimately telling the candidate what skills they need to possess in order to perform this job satisfactorily.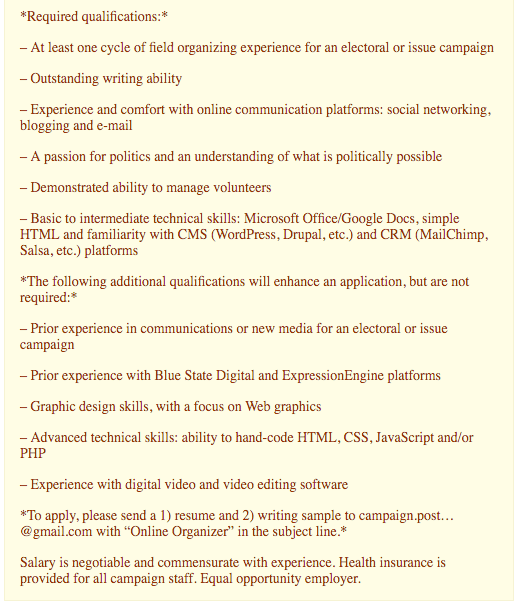 But again, it's important to note that we are living in a candidate-driven landscape and job descriptions need to reflect that. What companies can do instead – in order to retain the attention of potential candidates – is make their job descriptions more candidate-centric. Candidate-centric job descriptions are different from demand-centric ones in that the former tells the candidate what they'll need to do in the role and how the organisation are going to help them do it. Instead of focusing on employer demands, it focuses on employee benefits. It puts the candidate, front and centre. Below is a brief example of something you can include in your candidate-centric job description:
"As a core member of the Project Management team, you will be expected to work autonomously and deliver on project phases on time and on budget. We will help you achieve your goals by continuous professional development and regular career progression sessions."
3. Discriminatory Language
Do not discriminate in your job ads. While this may seem like recruitment 101, you would be surprised to know that many recruiters unknowingly or unintentionally have discriminatory language in their job adverts. The ads aren't exactly saying that "you must be an unmarried male under the age of 25" (although we've seen worse, see the example below!) but there are examples which border on discrimination. What makes this issue a little bit more difficult for recruiters is that there isn't a definitive list out there of banned words or phrases which you can't use in job adverts. This means recruiters have to work out for themselves whether their ad discriminates on the grounds of things like race, sex and age.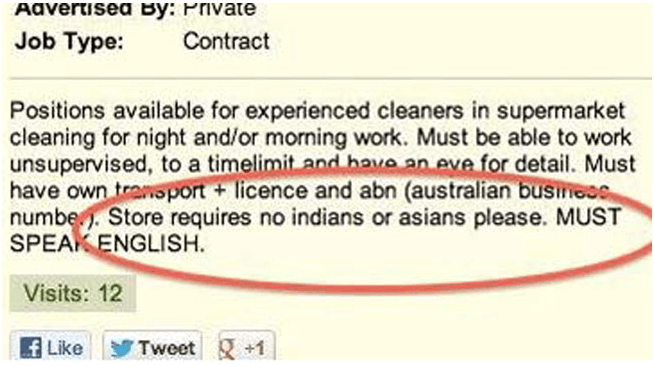 Any form of discriminatory language can completely alienate certain candidates so it's important to review your ad for any potential offence before publishing. Some examples of job ads containing discriminatory language that may got undetected by recruiters include:
Waitress/Salesman wanted!
All applicants must be from Italy
Youthful and energetic salespeople wanted
4. Business/Technical Jargon
There's nothing worse than a candidate excitedly clicking to a job ad thinking it is a great opportunity, only to find that it is flooded with uninspiring business/technical jargon around the role. Monster undertook a recent survey and found that jargon or acronyms in job ads puts over half of job seekers off applying for the role with 60% finding jargon annoying. Over 30% said it confuses them. Terms like 'hitting the ground running', 'leverage', 'bottleneck' and 'penetrating the market' are examples of jargon you may be guilty of using. Using these terms can seriously affect recruiters' chances of finding the right candidate. What recruiters need to do is use language that is clear and easy to digest.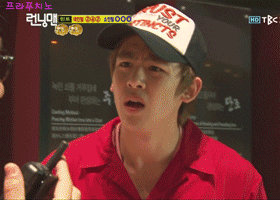 5. A Long, Arduous Application Process
Even if you think you have nailed down your job title and and you have aced your job description, the candidate still has to actually apply for the job role. While you want candidates to invest some of their time when applying for your vacancy, a poor application process can quickly deter them from filling out required information. As a result, a simple and easy-to-follow application process plays a critical role when it comes to candidates submitting their info.
One common mistake that recruiters make is that their application process is too long. Again, we can refer to the attention economy where candidates simply do not have the time or patience to fill out each and every one of your custom fields. One simple solution to this is installing a one-click apply button on your job ad which enables candidates to apply for jobs instantly using a stored CV and cover letter or using info from their LinkedIn profiles. This makes for a quick and seamless process that doesn't irritate potential candidates.
The goal for any recruiter is to make a hire but for this to be accomplished, you need to first optimise your job ads. A well-constructed job advert means avoiding the 5 common mistakes that recruiters make which goes a long way to attracting better candidates, reducing total processing time and promoting your brand and reputation. For more tips on job advertising, you should check out our whitepaper on The Ultimate Sourcing Ninja Guide to: Job Advertising which will help you entice the best candidates in a candidate-driven market!
Find out how the likes of IBM, IKEA and Siemens
drive hiring excellence with SocialTalent
---