Keep up with the latest hiring trends!
/
/

7 Useful Tools Every Hiring Manager Should Check Out
7 Useful Tools Every Hiring Manager Should Check Out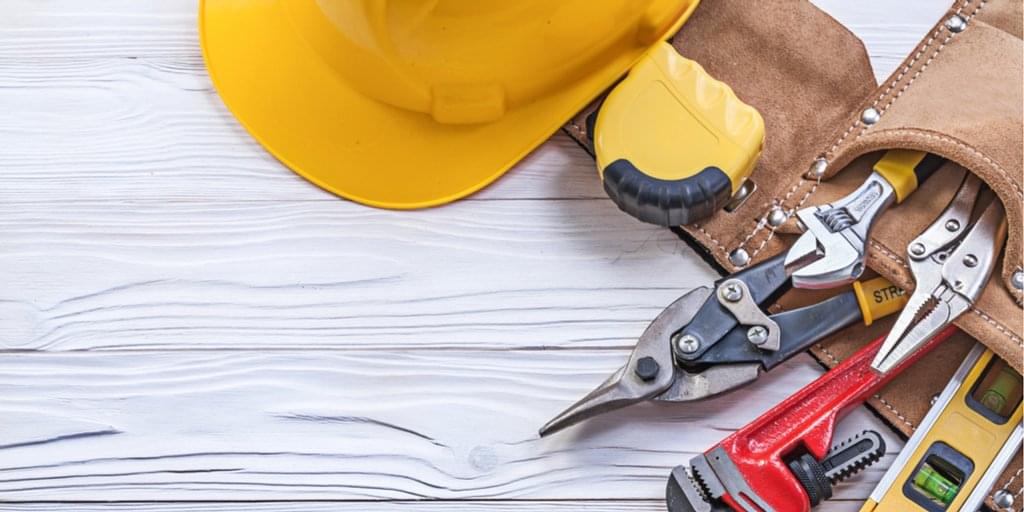 These days, virtually every business runs background checks on its applicants before hiring. There is a good reason for this trend: a detailed background check policy can tell a hiring manager a lot about a prospective employee regarding criminal history, education, work history, and more. Background checks are an effective tool for making sure that you hire the right people. Here are seven other useful tools that hiring managers should add to their arsenal:
1. Plum
One of the toughest tasks for hiring managers is sorting through dozens or even hundreds of resumes and trying to find the person who is the best fit for the position at hand. Plum is a service that essentially does the job for you. At the start of an employment process, you fill out an employer survey that outlines the characteristics of the ideal candidate for this particular role. When you post the job, a Plum Applicant Survey is provided as part of the application process for every person who applies. Plum then uses an algorithm to compare the applicant responses to your survey and creates match scores for every applicant. You can then use the Plum "Shortlist" to see which candidates are the best fit, an easy way to determine which resumes to focus on and which applicants to interview.
2. Zao
Harness the knowledge and networks of your employees by using referrals in the recruiting process. Your existing employees will often know people who would thrive as part of your company—not only because they know other professionals in their field, but also because they understand the business and its culture. Zao is a "social recruiting platform" that encourages employees to make referrals. It also uses "gamification" to reward employees who deliver the highest quality referrals. Essentially, it's a program to get your entire team involved in the hiring process while allowing you to remain the one who makes the final call.
3. TalentBin
If you do a lot of your recruiting online, then TalentBin is a must-have tool for your hiring process. Instead of requiring you to dig around on separate websites and social networks, TalentBin aggregates candidate profiles from more than 100 sites across the internet. You can enter specific skills, interests, or other characteristics (such as location) to search candidates and find people who might be suitable for a certain job. TalentBin will even tell you if there are people on your current team connected with potential candidates on one or more social networks.
4. VidCruiter
It's not at all uncommon for hiring managers to start the hiring process with a telephone interview, a video chat interview, or both. Doing quick interviews remotely is a way for employers to trim down their applicant pools and maximize the efficiency of in-person interviews. Unfortunately, phone and video interviews still take up valuable time. With VidCruiter's video interview software, you can pre-record a series of video interview questions and conduct video interviews that way. This option has a few benefits. First off, you only have to ask the questions once, instead of repeating them or rephrasing them for a dozen different applicants. Second, you can conduct more video interviews, because you don't have to take time out of your busy day to hop on your preferred video chat software. And third, you can conduct longer video interviews, because you aren't rushing through questions to finish the interview in time for the next one.
5. CodePair
Skills testing has been getting more common in hiring processes, especially as lying on resumes has become more prevalent. If you are filling a position that involves computer programming, CodePair is a useful tool that will allow you to test candidates and watch them code in real-time. It's essentially a video interview tool with the addition of automated coding tests. If you are filling a job that doesn't involve coding, CodePair won't help you much. However, there are tools on the web to test an array of hard skills, so do some Googling and considering adding relevant skills tests to your interview process.
6. EmployInsight
EmployInsight is a tool that lets you screen applicants based on soft skills (or "character strengths," as the software calls them). Qualities like creativity, curiosity, and willingness to learn are nebulous and hard to measure, but they can absolutely make the difference between an employee who is a good fit and one who is a poor fit. EmployInsight uses a system like Plum, encouraging employers to fill out a survey that creates a job profile based on character strengths. Applicants then go through a survey that identifies their soft skills. Finally, the software lets you know which candidates are best suited for the job at hand.
7. GapJumpers
If you've ever watched the reality TV show The Voice, you've seen how the judges conduct blind audition processes in their search for vocal talent. GapJumpers applies the same strategy to the employment process. It allows hiring managers to create "auditions" that focus on work performance rather than on resume keywords and other factors. The argument is that employers will often discard viable employees because of preconceived notions and subconscious biases. These biases can limit diversity in hiring—not just regarding gender and race, but also for people who have unconventional educational or professional backgrounds. By focusing exclusively on performance, GapJumpers identifies top candidates based on ability rather than credentials.
Today's job market is a competitive place—not just for job searchers, but also for employers. Luckily, by harnessing technological innovations like the seven recruiting and interview tools discussed above, your hiring managers can find their way to the best candidates with more confidence and assurance than ever before. Few businesses will need all these tools, but all employers could benefit by implementing at least one of them.
Michael Klazema has been developing products for criminal background check and improving online customer experiences in the background screening industry since 2009. He is the lead author and editor for Backgroundchecks.com. He lives in Dallas, TX with his family and enjoys the rich culinary histories of various old and new world countries.
Find out how the likes of IBM, IKEA and Siemens
drive hiring excellence with SocialTalent
---