Keep up with the latest hiring trends!
/
/

How Recruiters are Using AI to Rediscover Candidates
How Recruiters are Using AI to Rediscover Candidates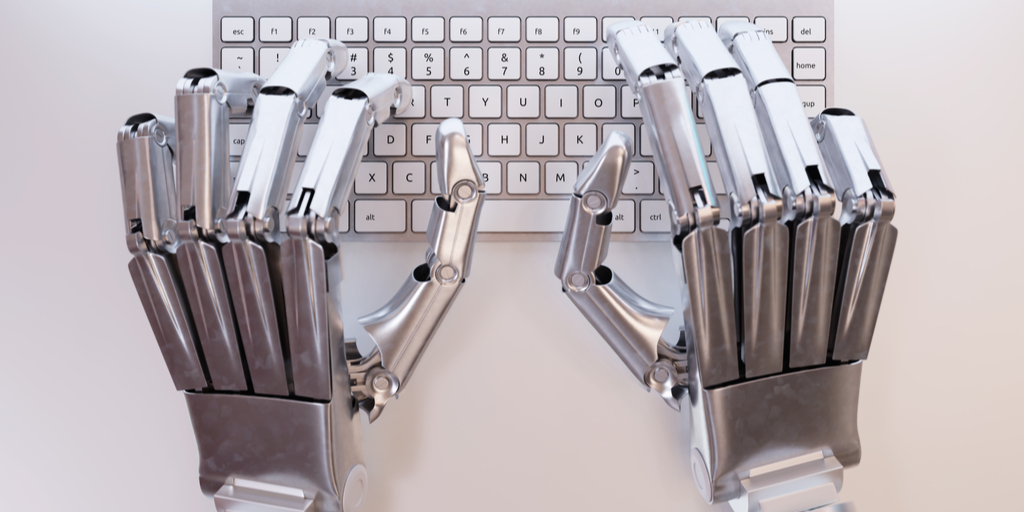 Large companies and recruitment agencies collect thousands, often even millions, of CVs over the years. So what happens to them after they are stored away in an Applicant Tracking System (ATS)? Unfortunately, in all too many cases, the answer is not much.
Most businesses are sitting on a potential goldmine of qualified people. Candidate rediscovery involves finding those individuals who didn't get the job they applied for the first time around but would be a good fit for a newly posted role. And failing to take full advantage of this process limits the effectiveness of even the best recruiters.
Related: The Recruiter's Guide to Data Protection
But as you may already know, trying to pull the right profiles out of an ATS can sometimes feel like searching for a needle in a haystack. Done in the traditional way, candidate rediscovery is time intensive, tedious, and often inaccurate. This is because while ATSs are great at storing huge amounts of information, their internal search functions tend to be rudimentary at best.
The SocialTalent Global Recruiting Survey 2019 showed that for inhouse recruiters only 5.9% of hires came from an existing database.
So how can we make improvements?
The problem with keywords
Most ATSs allow you to use keyword and Boolean searches to sift through your existing CV database. While such searches do deliver results, they have two major drawbacks:
False positives: finding candidates who are not actually the most qualified due to keyword stuffing on their CVs.
False negatives: not finding candidates who would be a great fit due to overly specific keywords and Boolean searches.
This makes it exceedingly difficult to find and grade previous applicants for a new open position even if they were matched to a similar role previously.
When using a traditional ATS to rediscover candidates, many of those who would be a good fit end up slipping through the net due to the imprecise nature of the search. And the candidates you do find may not be all that great. Lots of relevant keywords on a CV don't always equate to a great candidate.
An AI-powered solution
Machine learning and AI are currently transforming the face of every industry. And recruitment is no exception. In fact, the potential is enormous. Businesses and agencies now have the ability to quickly tap into their existing candidate database and extract the right candidates from all the noise.
The average recruiter spends six seconds scanning a single CV. In contrast, a well-designed algorithm can accurately scan thousands in the same amount of time. This is a quantum leap in terms of time and energy saved. It frees up recruiters to focus their attention on the work that ultimately matters most – human interaction and relationship building.
How does it work?
Candidate rediscovery software, such as Ideal or Restless Bandit, integrate into an existing ATS to facilitate a more intelligent search functionality. As mentioned above, algorithms do all the heavy lifting to make this happen.
An algorithm is a procedure or formula that puts data input through a sequence of steps to produce an output that solves a problem.
The algorithm analyses your job description (data input) to build an understanding of the qualifications needed. It then searches your existing CV database to find the candidates that match those qualifications based on their education, work experience, and skill set. You then receive a shortlist of candidates (output), graded according to their overall suitability for the role rather than how many exact keyword matches appear in their CV.
Staying up to date
The process outlined above only works as intended when all the information in an ATS is up to date. But the reality is most aren't properly maintained. Without regular updates, a typical candidate database steadily loses value over time.
Candidate rediscovery software can solve the problem by automatically reaching out to previous applicants via email or text. Candidates are asked to confirm whether their current information is correct, and if not, they are invited to provide updates. Collecting information about new skills and career moves may prove invaluable down the line.
Cut down on talent acquisition costs
By allowing recruiters to tap into great talent in their own backyard, businesses and agencies can save thousands in talent acquisition costs. Recruiters no longer need to reinvent the wheel every time a new role requirement opens up. Most of the money that would have been spent on finding, attracting, and screening an entirely new set of candidates can be saved.
The future of recruitment
As job markets continue to get more competitive year on year, life gets harder for recruiters. But being able to turn existing candidate data into a dynamic sourcing tool is now giving some recruiters a significant advantage.
In the years ahead, successful recruitment will become increasingly dependent on intelligently automating workflows to maximise efficiency. With that in mind, revamping your existing candidate database is a great place to start.
James Deeney is a content editor at Venturi, a specialist IT recruitment agency. When he isn't writing research-driven articles on technology, leadership, and staffing, he enjoys listening to podcasts and trying to maintain a consistent meditation practice.
Find out how the likes of IBM, IKEA and Siemens
drive hiring excellence with SocialTalent
---