Keep up with the latest hiring trends!
How recruitment marketing is transforming TA, with Lori Sylvia
Proactively attracting the best talent is becoming increasingly mission-critical for organizations. Employees and candidates know exactly what they want from work. And in a sea of high attrition rates and low engagement, it's the companies who are leveraging a strong brand that are coming out on top in this war for talent. And recruitment marketing could be the key to this success.
We recently had the pleasure of sitting down with Lori Sylvia to talk about this. Lori is the Founder of Rally Recruitment Marketing, an online community of over 30,000 professionals learning best practices in recruitment marketing. From her insights and advice we've compiled this article to explain what recruitment marketing is, why it's an important strategy and how to measure success.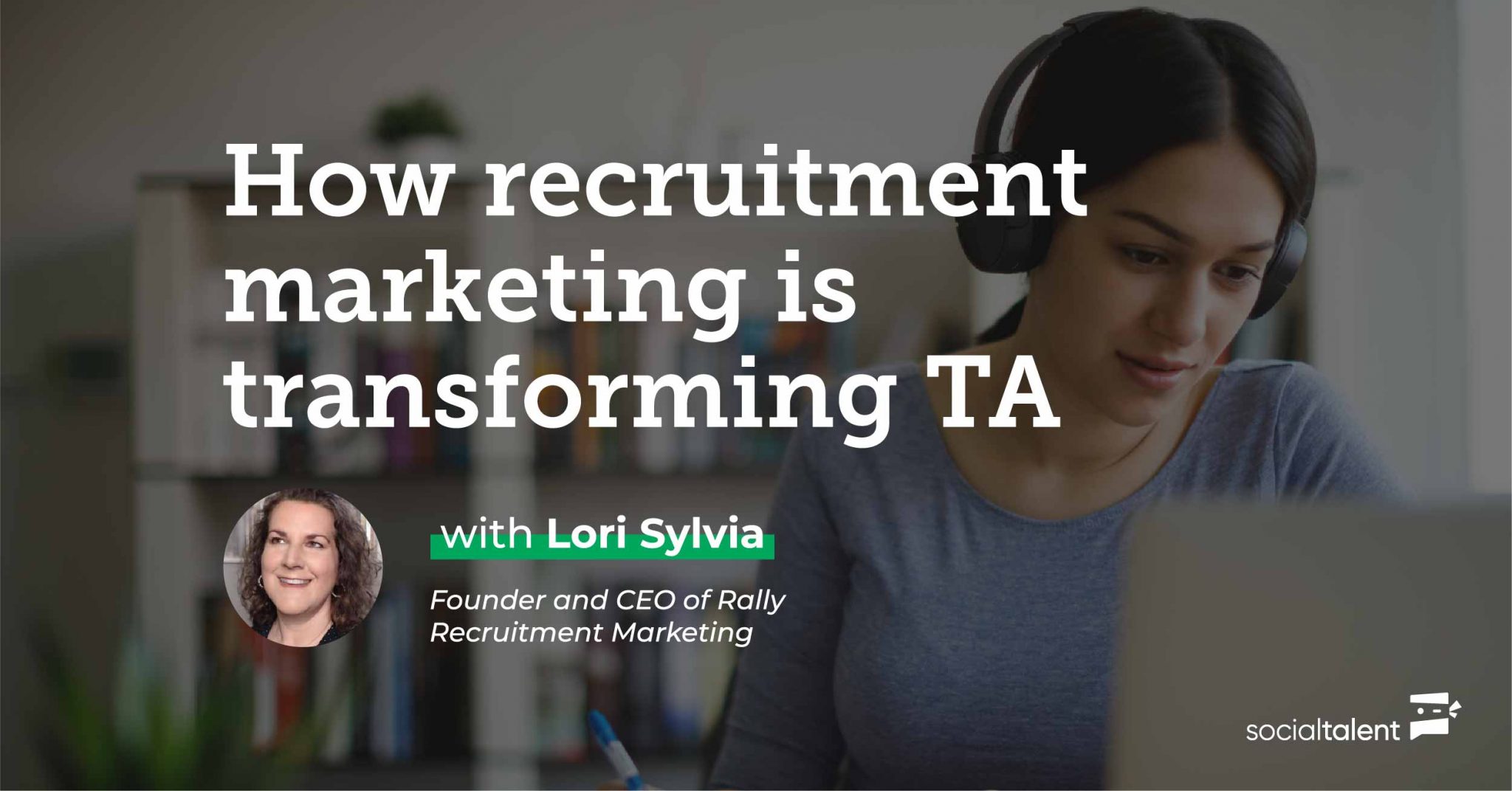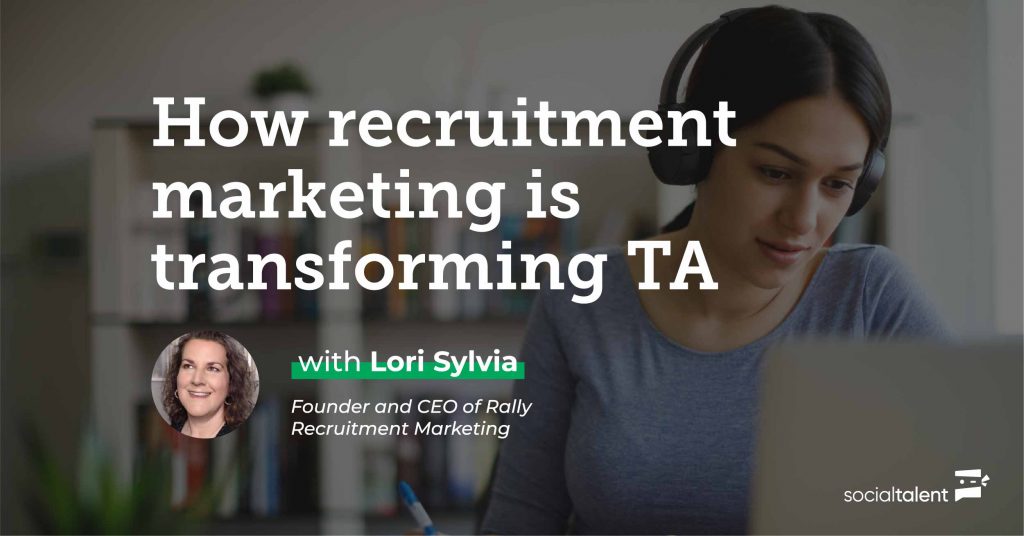 What is recruitment marketing?
Recruitment marketing is a discipline that enables you to find, attract, engage and nurture talent before they even apply for a role. It's all about proactively using your employer brand and marketing tactics to entice and appeal. According to Lori, it was about 10-15 years ago that practitioners started to see the merit of bringing these strategies into the realm of recruitment. Over time, the art of communicating a company's value proposition and the science behind talent engagement has grown massively. "Recruitment marketing as a discipline has really evolved over the last 5-7 years," Lori tells us. "It's no longer just a strategy to help build quality pipeline, but it's also a career opportunity now." 
It's important to note too that recruitment marketers are not the same people that do recruiting. Instead, they are responsible for areas like the careers website, defining EVP, managing job advertizing, social media, monitoring reputation on sites like Glassdoor and Indeed and ultimately, building awareness. Lori believes that the role has become so much more strategic of late: 
"Recruitment marketers are starting to affect change. They are at the front end of how candidates view a company, and can reflect this insight back internally to executives and stakeholders. They are getting a seat at the table."
Do the best recruitment marketers come from marketing or recruitment?
There's no easy answer for this. In the past, CHROs and TA would have initially looked to marketing to fill this gap, given that most in this vein would have little understanding of branding strategies and lacked the skill set needed to really embed it into the talent acquisition function. However, there is a nuance in how you market to candidates, it's not the same as customers. And this is precisely why Lori founded Rally in 2017. Her aim was to teach the recruiting industry these invaluable insights and tools, and change the dynamic. So now there are thousands in TA who also have a background in recruitment marketing thanks to Lori and Rally. And, conversely, we're also seeing more traditional marketers coming into the field to discover a brand new career path in recruiting!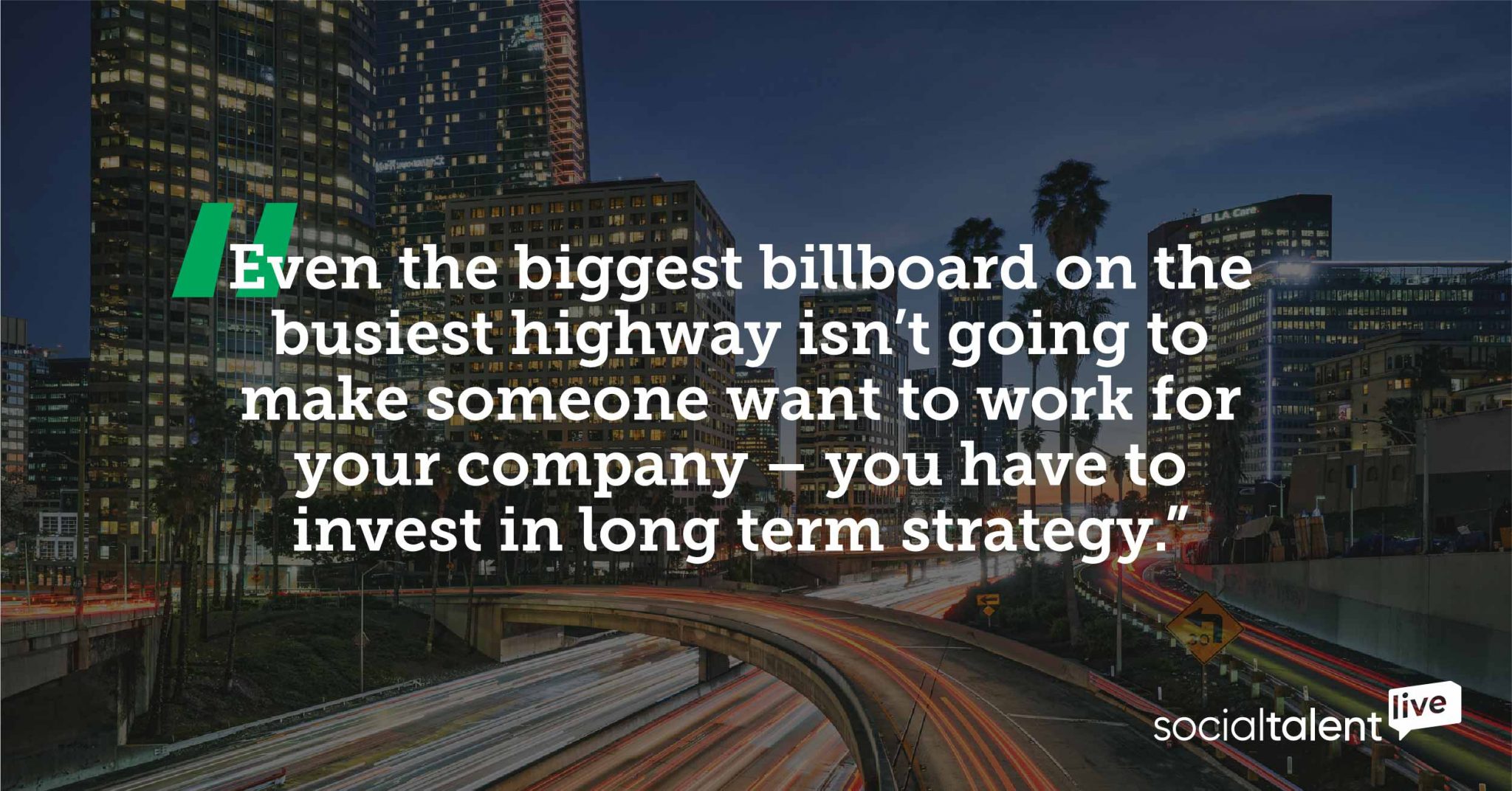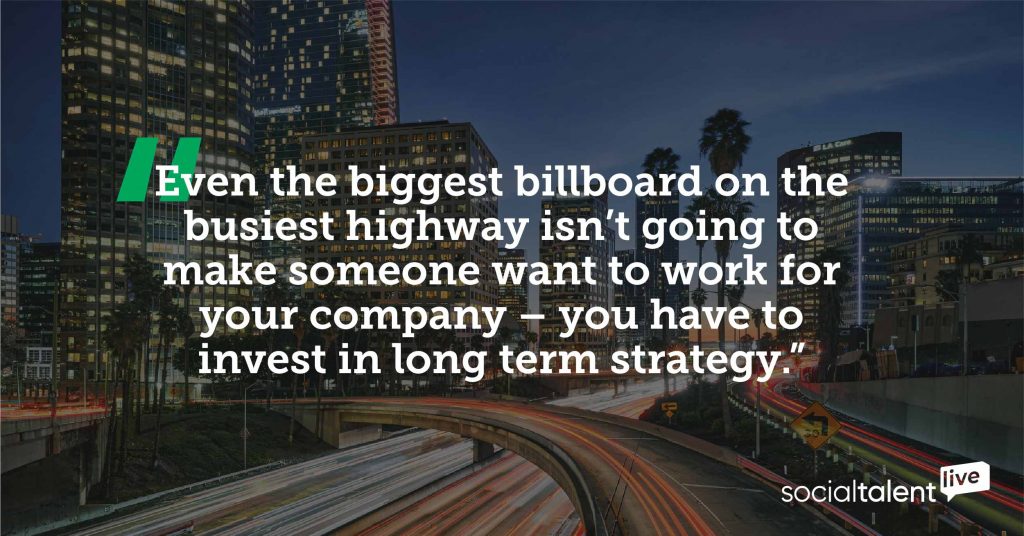 Recruitment marketing aids differentiation
According to Lori, differentiation is tough. But it's also an essential component in the success of talent acquisition, especially in this current market. Ultimately, recruitment marketing becomes a messaging exercise, trying to uncover what your EVP is and the essential "why" behind someone wanting to work at a company. And it requires effort to find the elements that really set an organization apart from others.
"Getting that right is really critical. Otherwise you see the same thing again and again. Many companies are not doing a good job at bringing forward what makes them unique." 
Incorporating recruitment marketing into your talent acquisition approach can help you break through the noise and establish your company as a destination employer. But it has to come from a place of authenticity. There is no point manufacturing differentiation or talent will eventually see the wood from the trees and walk.
The SocialTalent e-learning platform has content dedicated to helping you create an authentic employer brand. Get in-touch with us today for more details.
Using analytics to optimize hiring results
Lori is a huge advocate of tracking the metrics when it comes to recruitment marketing. "I think analytics are personal. It's not just a reflection of strategy, it's a reflection of your ability as a professional and enables you to explain performance." The initial metrics that spring up usually revolve around recruitment advertising; things like cost-per-click, cost-per-hire, etc. And these are very important because a lot of budget can be spent on advertising jobs. However, according to Lori, the other side of this centers on being able to market your company as an employer.
"Even the biggest billboard on the busiest highway isn't going to make someone want to work for your company – you have to invest in long term strategy."
And to account for this, Lori recommends measuring:
Reach

– expanding the scope and effectiveness of your employer brand

Engagement

– are you making your company sound like an attractive place to work?

Reputation

– monitor this and try to shape how the company is being perceived 
The issue with these, however, is that they're not normally tracked in terms of hard dollars. But data Lori brought us from their new recruitment marketing tool called Rally Inside, shows precisely how crucial this is. By tracking, measuring, analysing, benchmarking and reporting on candidate engagement with your recruitment marketing content, you can build a clear picture about what's most important to candidates now. For example, Lori told us that while employers are publishing "we're hiring" content 21% more often at the moment, there is 62% less engagement with it due to oversaturation. What is peaking, however, is people stories and company content – this is seeing a huge jump in engagement by 200%.
As the war for talent rages on, finding ways and best practices to give your organization a leg-up on the competition is vital. Dedicated, informed recruitment marketing processes can bolster your approach to TA, providing you with a solid foundation in terms of attraction and also data on what the candidate market is truly looking for. 
Listen to Lori's full appearance on The Shortlist:
Lori Sylvia
is the Founder and CEO of Rally Recruitment Marketing, an online community of over 30,000 professionals learning best practices in recruitment marketing. Find out more by visiting their website
here
.
Find out how the likes of IBM, IKEA and Siemens
drive hiring excellence with SocialTalent
---