Keep up with the latest hiring trends!
/
/

How to Take a Job Order Like a Pro
How to Take a Job Order Like a Pro

Welcome to SocialTalent's Live & Learn Series!
Each week we gift you with a little bit of info that will help smoothen your recruitment process and expand your knowledge of your industry.
With this Live & Learn series we promise we kept it:
Short
Simple
Ready to use!
Sound good to you? Let's begin!
How to Take an Effective Job Order Qualification
Greg Savage knows exactly what it takes to become a skilled agency recruiter. He breaks down a task that can be a hidden weakness- taking job order qualifications. Take Greg's advice and put yourself in the driving seat when it comes to job orders.
Key Takeaways
Now you're armed with a new perspective when you enter the next job order qualification meeting with a client. Keep these quick reminders to hand:
Ask questions. Challenge the client during the process to get to the real core of the role they are hiring for
It's your job to manage client expectations. Nobody knows better than you what the talent market is like. Share your knowledge with the client so you can succeed in filling the role and they can be satisfied with the hire.
Approach job orders from a consulting point of view. Learn to influence and coach your clients and it will stand to you in the long run
SocialTalent has created the best recruitment training for our Recruiter Academy. Packed with insights from Recruitment experts to develop your skills as a recruiter, whether you work for an agency or have a role as a corporate recruiter as part of a team or flying solo- we have the training for you!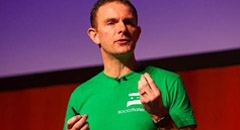 SocialTalent Recruiter Academy
A full library of videos that can help your team transform their hiring process
Find out how the likes of IBM, IKEA and Siemens
drive hiring excellence with SocialTalent
---