Keep up with the latest hiring trends!
/
/

The Definition of a Placeable Candidate
The Definition of a Placeable Candidate

Welcome to SocialTalent's Live & Learn series!
Each week we gift you with a little bit of info that will help smoothen your recruitment process and expand your knowledge of your industry.
With this Live & Learn series we promise we kept it:
Short
Simple
Ready to use!
Sound good to you? Let's begin!
What makes a candidate easy to place?
Greg Savage has spent many years working his way up the levels of the Recruitment industry. He has seen it all and has learned from every experience big and small. He knows that a placeable candidate isn't just someone who has it all… They have to want it all.
Key Takeaways
It's critical to make sure your candidates have the drive and motivation to accept the offers. Your role in the recruitment process doesn't end when an offer is made, it ends when a candidate accepts. In order to influence the rate if acceptance remember:
Don't get swept up if a candidate has all the qualifications and experience. Ask yourself, do they have the motivation?
2. The art of recruitment is inspiring this motivation in the candidates and placing them in the best roles for them.
3. Nailing down your definition of a placeable candidate is beneficial for all parties. It's will give your candidates a great candidate experience, satisfy your clients and boost your billings as a recruiter.
---
SocialTalent has created the best recruitment training for our Recruiter Academy. Packed with insights from Recruitment experts like Johnny Campbell, John Vlastelica and Stacy Donovan-Zapar to develop your skills as a recruiter, whether you work for an agency or have a role as an in-house recruiter as part of a team or flying solo- we have the training for you!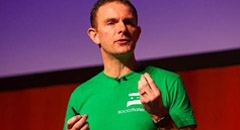 SocialTalent Recruiter Academy
A full library of videos that can help your team transform their hiring process
Find out how the likes of IBM, IKEA and Siemens
drive hiring excellence with SocialTalent
---