Keep up with the latest hiring trends!
The Shortlist guest advice: Leadership, DE&I, well-being and proactivity
Last year, we broadcast over 40 unique episodes of our weekly talk show, The Shortlist. Each week, SocialTalent's CEO Johnny Campbell would chat with thought-leaders, industry experts and pioneers about the topics that are shaping the world of work. Every guest we've had on has contributed immensely, graciously imparting pearls of wisdom at the end of each episode.
So, we thought it was time to dive into this cornucopia of insight, teasing out some of our favorites and discussing these nuggets of advice in relation to some of the major themes that have affected organizations at this time – leadership, DE&I, well-being and proactivity.

Leadership
The pandemic has put a huge focus on the role of leaders. So, it was no surprise that many of our guests touched on this topic. A common thread wove itself through a lot of the discussion, however – leaders have had to re-learn how to be leaders. Development and humanity has been a crucial component in keeping teams and employees engaged, feeling safe and productive. Steve Mair, the VP of Talent Acquisition at Procore, stated this:
"Be open to your own errors, mistakes and learnings along the way and make sure your team sees your vulnerability."
It's become so critical for effective leadership to put people first and be transparent with their staff. Colin Donnery, the Group Chief Executive of FRS Network, echoed this sentiment during his appearance, explaining how vital it is for managers to be more mindful about building confidence rather than undermining it in direct reports, calling it a superpower. Leaders have a renewed obligation on this front; if they want the best out of their teams, they need to genuinely consider what is best for their teams.
Kelly Jones, the Global Head of Talent Solutions at Cisco, also gave incredibly actionable advice in terms of how leaders need to recontract with themselves to help their direct reports to grow and flourish. Take a look below.
DE&I
It would have been impossible for DE&I not to have been an oft-discussed topic on The Shortlist. Over the course of the season we were lucky enough to welcome some of the industry's most illuminating diversity, equity and inclusion specialists onto the show. But it was also heartening to see others, who don't explicitly work within this function, drive the narrative forward too. Early in the year, for example, we were joined by the CEO of Recruiting Innovation, Alison Daley, and her final piece of advice for our listeners was:
"Get comfortable with being uncomfortable. Discomfort is a prerequisite for growth."
Being open to change and accepting differences is a fundamental first step in bringing more awareness to DE&I within your organization. We heard so many stories about the importance of action and allyship too. Torin Ellis, gave one of the most powerful quotes of the year, stating: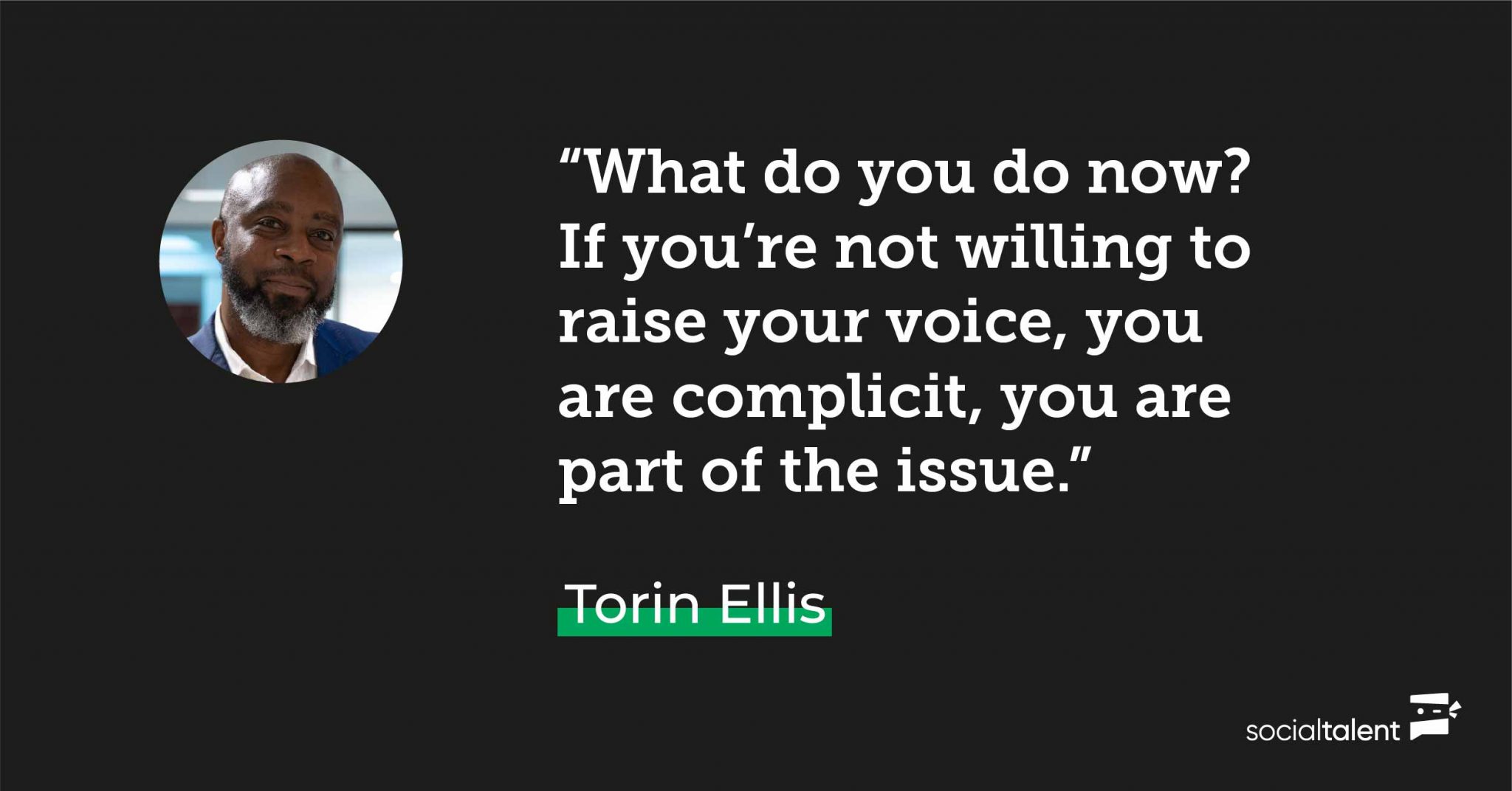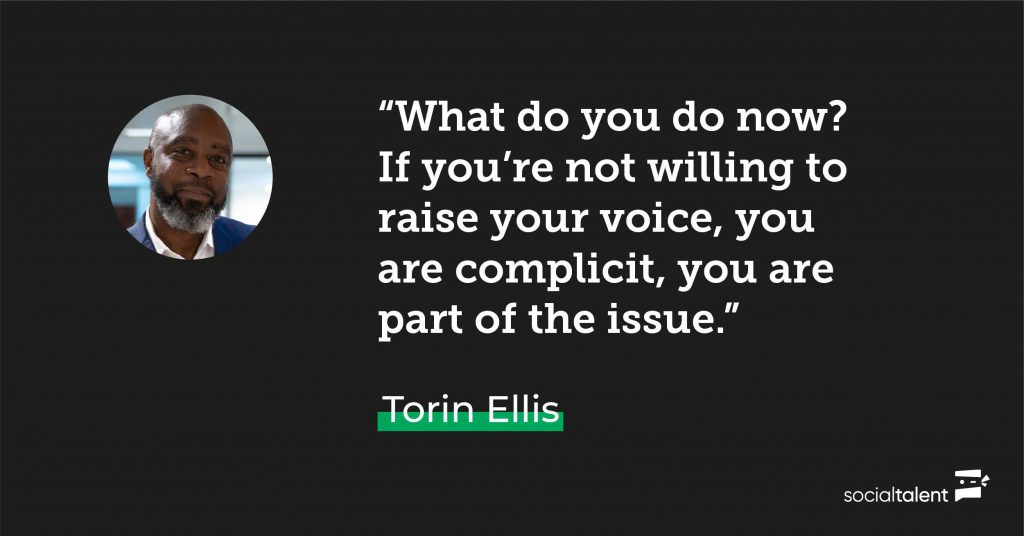 While Salma El-Wardany got more specific, imploring those with privilege to use their voice and position to give the underrepresented a platform and a seat at the table. So much of what our guests spoke about came down to this important point – we all have certain degrees of privilege and we must become increasingly conscious of others' lived experiences and actively push for genuine inclusivity.
Well-being
This theme ties in quite nicely with our leadership discussion earlier. The pandemic has essentially afforded organizations an opportunity to care. And while not all have taken up this mantle with vigor, those that have are already reaping the rewards of seeing happier employees with increased engagement and loyalty. So it's no wonder this particular topic was omnipresent across The Shortlist! Some guests, like Linda Jonas, advocated for taking a step back from work on occasions to get much needed clarity and respite. Dr. Mary Collins, a professional executive coach, called for "radical empathy" during her episode, likening it to a muscle that can (and should) be developed.
These last eighteen months has seen an increased need for well-being and support. And while it may have grown in importance as a reaction to COVID, there would be very few who would want us to retreat back to the days of old. We can't ignore that employees are human and their experiences can impact how they show up for work. Michel Guye-Bergeret, the Global Head of TA and Employer Branding at ICRC, perhaps put it best:
"Sometimes if you want to do more, stop talking about work. Take care of people in a sincere, transparent way and look to build trust every single day."
Proactivity 
The final theme that seemed to crop up time and time again during 2021's run of The Shortlist concerned proactivity. Given how dispersed and disrupted the year was, it's no wonder that mindsets shifted in terms of how to get work done and how to optimize processes and procedures. Some guests, like Theo Smith, the VP of Customer Acquisition at Zinc Work, left our audience with a rallying cry, stating: 
"Just do it! The reality is we can achieve far more than we think we can."
Nick Johnston, the Director of TA at PWC, echoed this passionate call, saying that "sometimes you just have to jump in the pool and get it over with." Indecision and stalling were rampant byproducts of the pandemic, and understandably so. But it became quickly apparent that the organizations and leaders who were doing far more than treading water, had dug in and dealt with situations at hand.
The most inspiring quote in this vein came from Ger Finn, the former Senior Director of People Strategy at Twitter. In an episode filled with wisdom, Ger treated us to this final nugget: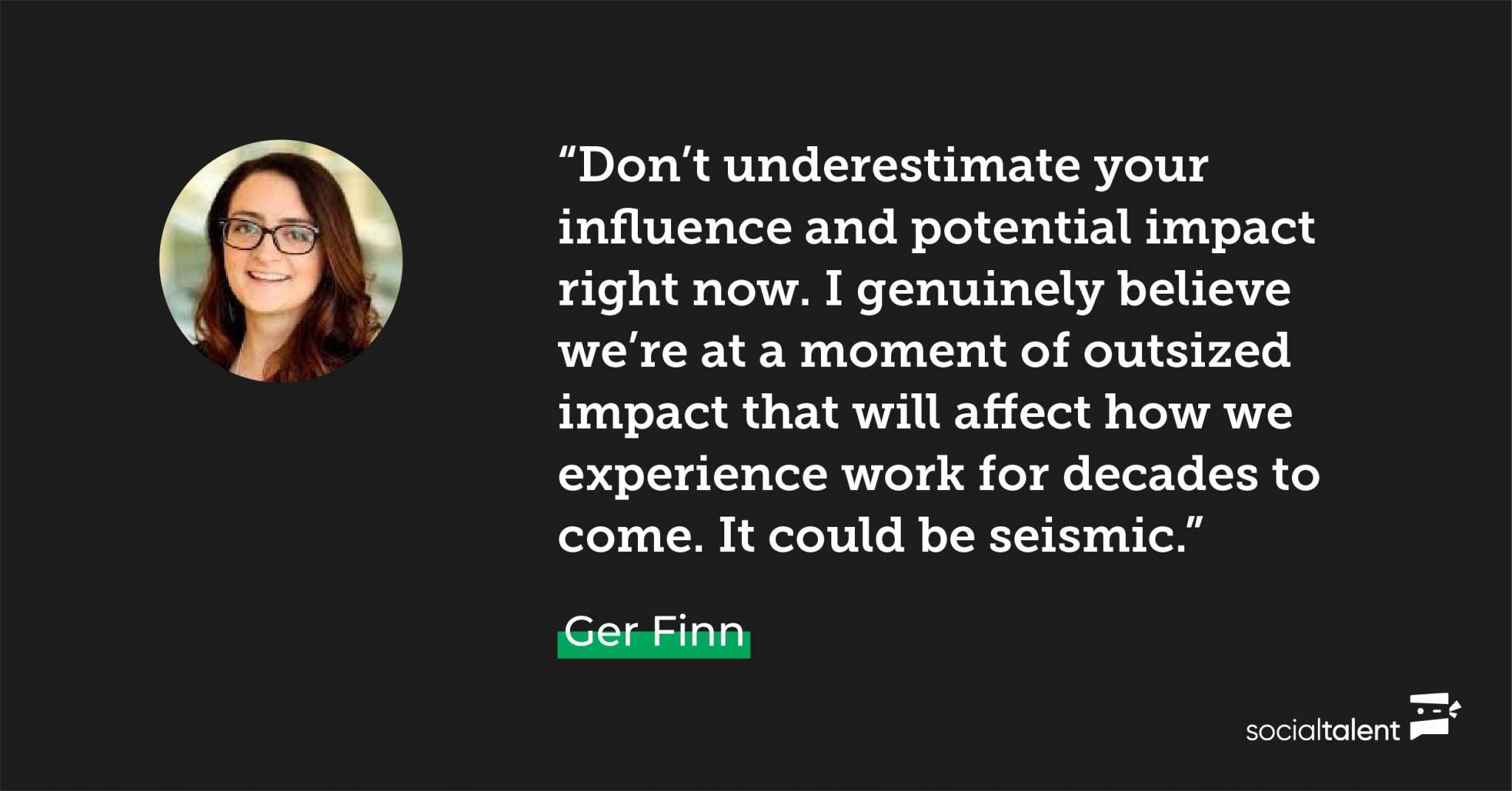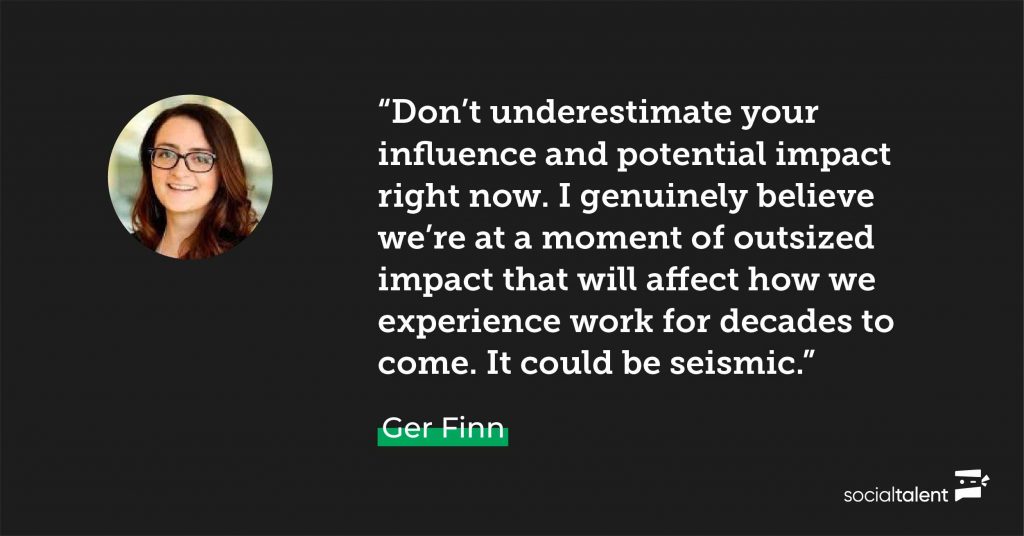 The pandemic has given us a unique opportunity to course correct. Over the last eighteen months, every single person has been afforded a chance to viscerally comprehend what is truly important. We have seen that we no-longer have to work or operate in certain strict functions because tradition or repetition demand. Flexibility, work-life balance, trust, transparency and well-being – these can all become staples of the workplace if we want and are proactive in how we future-proof these ideals.
Join us for more!
It was an incredible season for The Shortlist. We've only given you a taste of the immense insight our guests and Johnny Campbell deliver every Wednesday. We hope you continue to join us for more in 2022!
Watch our full recap episode:
Want to catch-up on old episodes of The Shortlist? They're all housed here! Or why not check out the podcast versions on Spotify!
Find out how the likes of IBM, IKEA and Siemens
drive hiring excellence with SocialTalent
---