Keep up with the latest hiring trends!
/
/

Top 5 Tips for Recruitment Agency Business Development
Top 5 Tips for Recruitment Agency Business Development
Being tasked with drumming up new business can be daunting for Recruiters where they're being knocked back and the term PSL being bandied about all too often. And as more recruitment agencies come on the market and compete with newly forming corporate recruitment teams, it's tougher than ever. How you'll gain more business is by finding the best candidates. But it's also about who can do more with those candidates that'll win out! Here's our top 5 tips for Recruitment Agencies to develop new business.

1. Search LinkedIn for Companies Who Employ your Candidates' Skills
So you sent 5 excellent candidates forward for the one role, but only 1 of them can get the job. What do you do with the other 4 candidates you've spent time engaging? Don't just let them down by saying "Sorry, you've been pipped to the post!" – find them a role somewhere else! They're a great candidate! Search LinkedIn for the skill keywords that your candidates have and target the Top 10 employers in your location who employ people with those skills. Chances are if it's an in-demand skill, the top employers of those skills will never pass up an opportunity. LinkedIn can also give you the names of the people to profile your available candidates to (the Hiring Manager, the HRD, the Line Manager of people with those skills etc), so spec out your candidates to these top employers and find the rest of your shortlist a job! 5 times the placement commission, and a great business relationship developed with the organsiations you magically found them in-demand skilled employees for.

2. Search Twitter for Companies Directly Promoting Their Vacancies
Search Twitter for #job or #jobs hashtags in combination with the skills or job titles and locations you normally work to find companies advertising directly. Connect with the hiring organisations via Twitter and try to develop a relationship. It's simple but effective!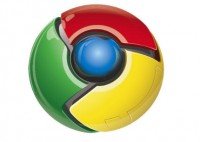 3. Use Some Cool Browser Plug-ins To See Who's Hiring
Monster.com have developed a really cool little Chrome Plug-In to see who's hiring as you browse the web. Customise it by location and keyword for really accurate searches. If you're not using Google Chrome as your ordinary browser, then you're missing out on some other great plug-ins that make a recruiter's life so much easier! Like WhoWorks.at  which analyses a company's website to determine who in your LinkedIn network you know at that company and by what relationship. This can be a god-send when trying to find a way in to talk with a prospective client to develop new business with.
4. Back-Fill Vacancies Using LinkedIn As Reference
X-Ray Search LinkedIn (ie, search LinkedIn using Google) for people who have recently started a new job (include "September 2012 – present" in the search) with the job titles you are looking to develop business in. Contact their previous employers to see if they have back-filled the vacancy yet. Recruiters have been doing this for years but with the vacancies left by the candidates they've just successfully placed. This way we can see from a whole range of companies we've never dealt with before and attempt to develop a relationship with the company now missing key staff from departed employees.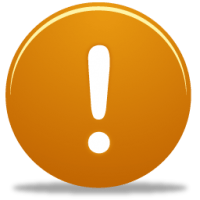 5. Set up Alerts on Careers Pages for Instant Notifications of New Vacancies
Use Page Monitor, another Google Chrome plug-in that monitors changes made to any webpage you choose. Set up an alert on the Careers sites of your top 20 clients and/ or create a Google Alert based on a Boolean string that searches for their vacancies. You'll be notified by email when these webpages change at all, and so can find out about vacancies before anyone else!
What tips do you have for BD for agencies? Let us know your thoughts in the comments! Happy Tuesday!
Find out how the likes of IBM, IKEA and Siemens
drive hiring excellence with SocialTalent
---