10 Go-To Sources All The Best Recruiters Use For Inspiration
Our Global Recruiting Survey told us that recruiters do most of their learning online. Now, in fairness, recruiters do most of their everything online so this is nothing new. We all know how quickly time slips away as we scroll and click our way through the day. So we wanted to drill down to the most valuable news sources and work inspiration sites for recruiters so you can get the most value for your precious online moments.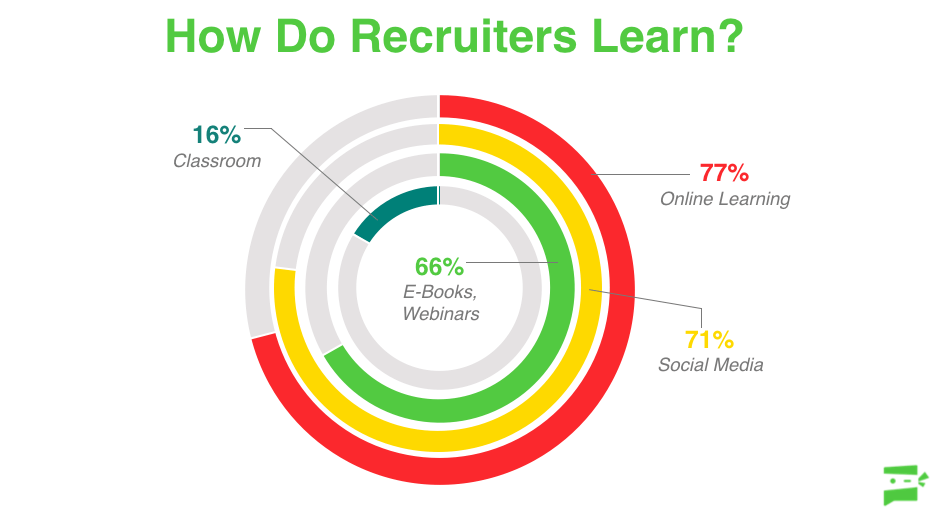 1. Hung Lee- Recruiting Brainfood
Hung Lee sends a great newsletter every week packed with so many great articles and new tips and updates from all over the world to help you broaden your knowledge as a recruiter. If you need access to a list of the greatest female speakers (shoutout to our own Holly Fawcett!) in the industry or want to know who's hiring then Recruiting Brainfood is for you. Sign up NOW!
2. Wired
Perhaps a little generic but there's no doubt Wired has some great resources that will help you catch the attention of future candidates and hiring managers alike. The business section provides great insights into how industries are dealing with digital disruption and what skills people will need to flourish in the working world.
3. Hunted
We're not alone when we say we looove the work the team do at Hunted. The Friday Fix newsletter brightens up even the dreariest inbox on a Friday afternoon (get your fix here). With Ed Hunter (W. O .L. F) boasting over 35k followers on LinkedIn he takes no prisoners when talking about the recruitment industry. The "twists my tail" posts are particular favourites of mine. Just follow him, you'll see what I mean.
4. Beamery
Beamery deserves a spot on the list just because of their brilliant GDPR: The Complete Guide for Recruiting Teams. Of course, that's not the only reason they're here. Always posting great tips for converting passive candidates and loads more brilliant articles- Beamery is definitely one all recruiters should bookmark.
5. MightyRecruiter
You may recognise the MightyRecruiter name and logo from their guest posts on our site. The MightyRecruiter blog is brilliantly categorised to capture all the aspects of the recruiting game. From assessing candidates to recruitment technology and everything in-between these guys have it all covered.
FREE REPORT
Access 2017 Recruitment Trends and What Makes A Super Recruiter!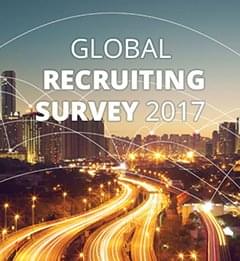 6. LinkedIn
Ok, obvious suggestion but there is a wealth of information hiding away on the professional social network. Instead of scrolling down through your feed getting annoyed at the     spaces       people       leave      in       posts or the sensationalist tripe from people you don't even follow, try one of the other LinkedIn resources. Slideshare is a great resource to pick up some presentation inspiration. Why not start with one of the most famous presentation decks of all time- Patty McCord's guide to culture when she worked in Netflix:
7. Harvard Business Review
This is one of my personal favourites, it gives so much context the the conversations that are percolating businesses in every industry. The articles bring so much meticulously collected data to light to shed light on some really amazing trends eg. this post on the fastest path to becoming a CEO. Unfortunately, you are limited to three articles a month and I'm seriously grappling with the thought of subscribing for more… If anyone has subscribed hit me up and let me know if it's worth it!
8. RecuiterFlow
This is relatively new to our radar but we're super glad we found it. Regular posts on their blog are incredibly informative with a special lens on tech recruitment thanks to their experience with their own tool to source developers on Stackoverflow.
9. ERE
ERE is another powerhouse of information in the recruitment world. They pump out more content than you could shake a stick at and have categories bursting with excellent blog posts read by recruiters all over the world. The diversity section of their blog has some particularly great reads.
10. SocialTalent Meetups!
Ok, this was a little cheeky adding this in. But with a packed room and a stellar line up of speakers, it's clear we're doing something right! Check out the highlights from our first London meetup of the year with Johnny Campbell, Bill Boorman and – Join our meetups page to register for the next London event on 28th Feb!
Did this list help you? Find out how we can help you become the best recruiter you can be with aaaaallll the recruitment tips you need!


TALK TO OUR TEAM TODAY!

Have a question about our platform or want to schedule a demo?
We're here to help!

Request A Call Want to keep up to date?
Join our 75,000+ subscribers who do!