Keep up with the latest hiring trends!
/
/

10 Of The Slickest Office Spaces Around The World
10 Of The Slickest Office Spaces Around The World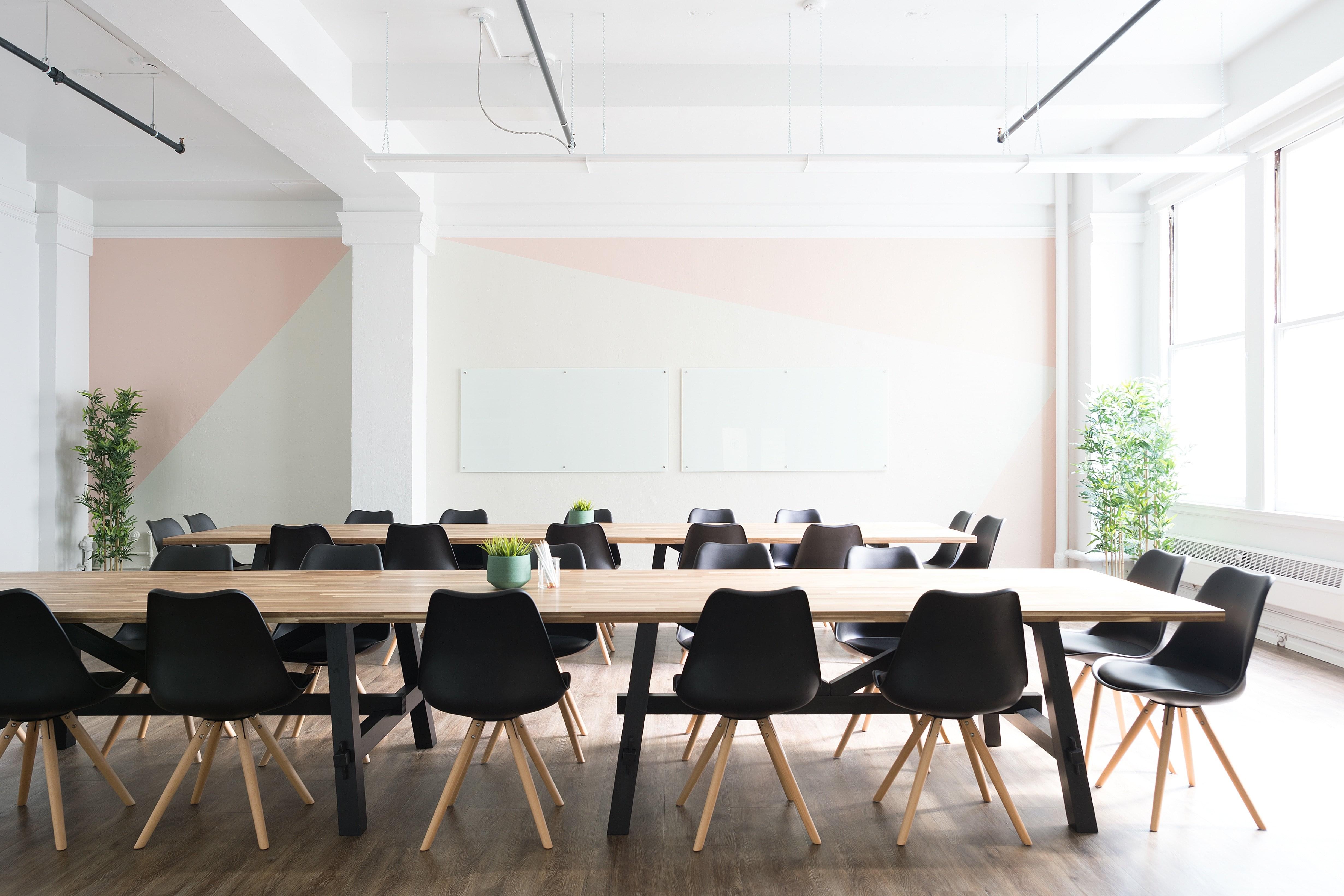 What do you think constitutes a 'good' office?
My criteria is pretty simple
Close enough to walk from home
Pass at least one shop on the way so I can buy milk
Must be close enough so I can divert to a second shop for milk when I inevitably forget milk in the first shop
That's pretty much it to be honest.
However, I understand that for some these three golden rules aren't quite enough. Take a look at these 10 slickest office spaces from around the word and try not to get too jealous.
1. Red Bull- Cape Town, South Africa
Everything Red Bull does pulses with energy. The multinational beverage company which also has a strong presence in the world of adventure and sport brings this undeniable energy to all around the world. This office in Cape Town has a focus on music and with design like this you can feel the inspiration coursing through the building.
2. Lego- Bay Area, Singapore
Lego, The most beloved and low maintenance childhood toy of all time. Since this company is founded on creativity and ingenuity it comes as no surprise that their offices are out of this world. Lego have released plans to revamp the HQ office in Billund, Denmark- the home of Lego. We can be sure there are even better things to come from one of the funnest companies around.
3. ThinkGarden- Milan
ThinkGarden is an outside/inside office space that ticks all the boxes. The entire office is made from reusable and recyclable materials, befitting for an office that pays homage to the environment. Based in Milan and completely inspired by the natural world.
4. Pixar- Emeryville, California
The creators of some of the best-loved films of all time deserve a swanky office. Pixar offices are founded on the idea that the best work is born from collaboration. The office is bright and open and also pays tribute to all of Pixar's beloved characters. Also if you ever need some good trivia; the famous Pixar light bulb is called Luxo Jr!
5. Toms- Venice, California
Toms have already won our respect with their ridiculously comfortable shoes and awesome one-for-one campaign. The HQ office in Los Angeles is breathtaking with its open plan structure and inspirational messages adorning the walls. It's hard to miss the playful aspect of this company; employees can even travel by slide within the company!
6. Kickstarter- Brooklyn, New York
Kickstarter is the place where cool things come alive. Home to thousands of original products and concepts Kickstarter helps bring people's imagination into reality. The crowd-funding platform celebrates the exterior of the building as much as the interior. With plants and gardens galore
7. Spotify- Flat Iron District, New York
A while ago we shared Spotify's awesome job ad. So we already know that Spotify has pretty high standards when it comes to their working environment. Although Spotify originated in Sweden it's their New York offices that really caught the attention of our jealous eyes.
8. Twitter- Market Street, San Francisco
The Twitter office in San Francisco is modelled on a bird cage as a tribute to the iconic bluebird that heads up their branding. Rumour has it the cafeteria is referred to as the #perch amongst employees.
9. Airbnb- Dublin, Ireland
When a company is built on marketing unique living spaces around the world you can be pretty sure their office space is going to be awesome. In Dublin, Airbnb, has renovated an old disused warehouse as its new office block. The office has kept some of the rustic feel of the old warehouse while using its trademark innovation to make it the ultimate hive of work and creativity.
10. SelgasCano Architecture- Madrid, Spain
The two architects Jose Selgas and Lucia Cano of selgascano have truly lived by their profession and built themselves an innovative office buried into the heart of nature. Half of the office is built into the ground so they can escape the hot Spanish sun and the southern facing fibreglass offers protection and insulation.
Which of these offices would you most like to work in? Let us know on Twitter and share your ideal office with us!
Find out how the likes of IBM, IKEA and Siemens
drive hiring excellence with SocialTalent
---