Keep up with the latest hiring trends!
/
/

10 Step Cheat-sheet for Successful Blogging
10 Step Cheat-sheet for Successful Blogging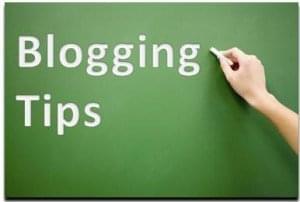 Blogging is no doubt essential for any company's content marketing efforts. It drives qualified visitors that may in turn engage with your calls to action, whether you are advertising jobs or selling products and services. Important, yes but how often do you prioritise writing a blog post above all of your other daily recruiting tasks? Not often, I expect. I'm the same.
Yesterday, Holly, our Head of Marketing, sent me a nagging (sorry Holly) email about how I need to blog more. In this email she included a quick guide for all of the Social Talent team to remind us of the essential steps to writing a good blog post. They're so simple and accurate, I thought I would share them with you as my blog this week!
1. Choose a snappy headline worthy of a tabloid magazine!
You are not writing for your national broadsheet newspaper here. These days, your blog post is likely competing with thousands of other tweets, updates and shares and your audience's time and attention span is dwindling by the day! You may have written the most compelling post in history but without an engaging, snappy headline, no-one is going to take the time to read it. So what makes a snappy headine? Well, status updates in Facebook that contain the word "sex" are shared almost twice as much as any other posts! I'm not saying you angle your interview advice to include your "Top 10 ways to avoid having sex with your Interviewer" but let's face it, we'd all read that post, wouldn't we? More practically, try to make sure to keep your headline to less than 10 words and even if you really can't narrow it down to the "perfect" headline, you can just share the update with 5 different headlines using a tool like Buffer. This way your audience can decide what is the most appealing title to them and you can find the winner by checking the free analytics in Buffer's Dashboard. Also, it's important to note that its the text in your tweet/ update that will be acted upon; this doesn't necessarily have to match your blog post title!
2. Blogs about lists, Top 10s, stats etc are best.
Yes, I write 3,000 word essays pontificating about my thoughts on the future of recruitment and other great "let's have a few drinks and change the world" type topics but generally speaking, lists, stats and "how to" guides are read more and shared more than any other content. I wish we all could write insightful, brilliant essays like Glen Cathey (ps, I love his essays!) but if you want a quick fix and are under time-presssure (who isn't?), these list type posts are genius. I am always in awe at the brilliant blog "Undercover Recruiter" which is run by Jorgen Sundberg. It doesn't set out to offer groundbreaking insights every day but instead it concentrates on offering a regular flow of general lists and topics related to recruitment, and do you know what, this is what the average recruiter is looking for! This is a blog that really understands its audience and delivers on steroids. Take a leaf out of their book!
3. Introduce your topic, then explain it, then re-cap.
This is a lesson that was also hammered home to me by my local Toastmasters club (don't laugh, its not just for old, shy people. I love Toastmasters and recommend it to everyone. That's a separate blog post however!). The simplest structure to follow is to begin by introducing your central idea, explaining briefly what you are going to discuss in this blog post and why. Then explain it, preferably in list or bullet point format and conclude with a paragraph that wraps up and summarises the main content once again. Readers love this structure as it really helps them understand and remember the content. Repetition is how we all learned as children!
4. Use headings and paragraph breaks.
Your blog needs to have a visual structure with easy cues for your reader to hone in on the content they are looking for. If I want to quickly scan the article, I can look at your headers and decide if the article is worthy of my time (everyone's time is precious!). If it looks great but I only have a couple of minutes to spare, I can at least zone in on the topics that are most relevant to me. To help the reader, ensure that you break up your text in intelligently structured blocks (paragraphs) with appropriate headers that are bolded or highlighted in a way that makes them stand out. The "list" structure mentioned in tip 2 lends itself to this really way.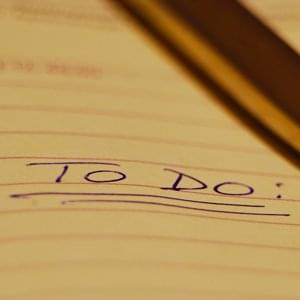 5. Use Images throughout your post
Images really help frame complex ideas and can add weight, humour and even sincerity to otherwise bland, black text. Readers love visual cues (see point 4) and the easiest way to give your reader a proper sense of context is to insert 2-3 appropriate images. Google's own research suggests that your images should be aligned to the right of the text and its a good idea to try to use a consistent image size, or at the very least a consistent width. Use Google Images to find some good ideas but don't waste too long trying to find something perfect. Something is better than nothing!
6. Link to referenced online content.
If you mention someone, link to their online Profile (LinkedIn, Twitter, etc). If you reference an article or website, link to it. Here's a couple of reasons to consider doing this:
a) It's good ettiquete. This is especially important if you're referencing someone else's ideas or content. There can be a fine line between plagarising and referencing someone else's content. If you reference them with a hyper-link to the original, it's difficult to accuse you of stealing – after all you are encouraging your readers to check out the original!
b) Website admins and blog owners typically have alerts set up that notify them when another site hyperlinks to their content. This can be a great way to get your blog on the map of a blog owner or website manager with a sizeably larger audience than your own. If your content is related to theirs, you might find them linking to your stuff in the near future!
7. Use Tags and/or Categories on all your Posts
Most blogging platforms allow you to tag your content and/ or organise each post into user-defined categories. When you tag an article something like "LinkedIn", you are in effect creating a second page that is called "LinkedIn tags" that links to an excerpt of your original article. 9 tags means 10 versions of that post, all with an equal chance of being indexed and found on Google. Make sure you use tags and categories that are both relevant to the post and also optimised to best match the keywords that you think Googlers will use to find articles like the one you are writing.
8. Fill in all the Meta Tag info
Meta data includes the Title, a brief description (usually less than 160 characaters) and associated keywords. It is really important to fill out all of these fields. The words you choose in the title, description and keywords need to closely match the keywords that you expect to be found with in Google. The title is the blue line that appears in a Google result and the meta-description is the short, two line paragraph that appears in black in search engine results. Don't just optimise for keywords though, try to include a catchy call to action in both the title and description that engages the viewer and compels them to read your article. It has been proven (I saw it a conference once!) that titles such as "Do not Read this: For Clever People Only" etc, perform much better than generic titles, even if they appear down the page of Google results.
9. Use your Website Analytics for Content Ideas
If you're stuck for a new idea for a blog, it's worth checking out your own Google Analytics or Website Analytics to see what posts have proven to be the most popular in the past. It should go without saying that if your website viewers are showing a preference for certain ideas or topics, you should produce more of it! Try writing an updated version of older, popular posts or re-visit previous advice and produce a new tip sheet that is focused on a different aspect of the same idea (think "5 Things to consider when dressing for the interview" as a new blog post based on the popularity of your "Top 10 Interview Tips" post, etc).
10. Share, share, share!
Your blog post will die a death unless you distribute it. Nobody is going to find this work of ecxellence unless you get it out there. Share it as your status update on LinkedIn, share it as a discussion in relevant LinkedIn Groups, share it as your company's LinkedIn status update, Tweet it out adding relevant and timely hashtags, share it as your Facebook status and that of your Business Page or Groups, share it on Google+ as both your status and that of your employer page. Share it in Google+ Communities, email it to your subscribers and/ or your talent community, email it to colleagues and relevant professionals in your closest circle. Get it out there!!!
Signing off until next Thursday!
Find out how the likes of IBM, IKEA and Siemens
drive hiring excellence with SocialTalent
---