Keep up with the latest hiring trends!
/
/

The 12 Recruiters of Christmas Every Candidate Will Know
The 12 Recruiters of Christmas Every Candidate Will Know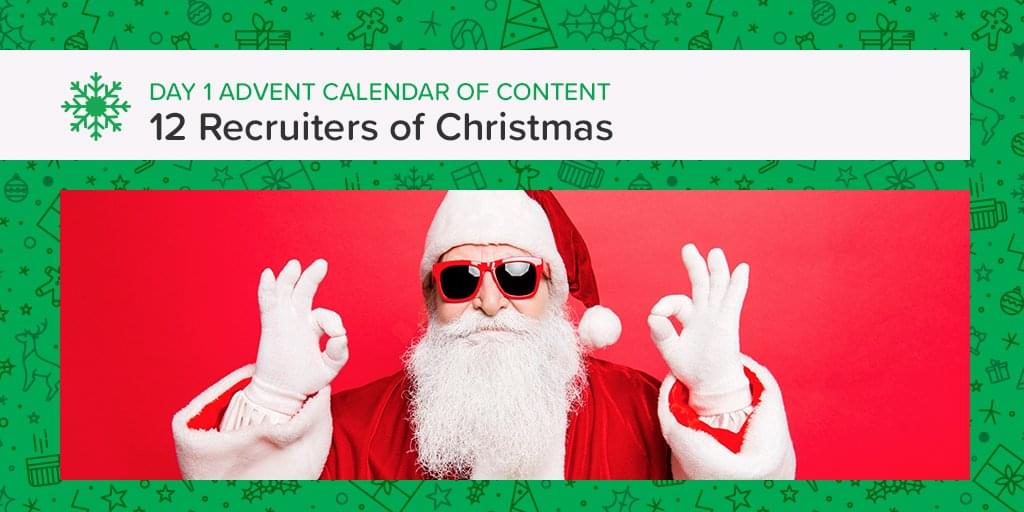 Welcome to our very first day of our Content Advent Calendar, where we'll be posting blog posts, videos and competitions over the month of December. Today we look at 12 well-known characters from your favourite Christmas films and match them with recruiter personas. Seasons greetings to one and all!
1. Buddy The Elf
There isn't one person out there that doesn't like Buddy the elf….well maybe there's a few, but you can't help but laugh along with some of the ridiculous stunts he pulls. This recruiter has a bit of a sweet tooth and can't help but feel excited about you stepping into your new role. ALWAYS enthusiastic and personable – might ask you what your favourite colour is.
2. Kevin McCallister
This rogue youth has only kickstarted their career in recruitment. Prone to mistakes, but makes up for it with his tenacity and wicked sense of humour. Although their young, they can certainly fend for themselves in most situations.
3. Willie Stokes
Disrespectful and foul-mouthed, this recruiter has lost all love for what he does. Being the vulgar soul that they are makes them the worst possible recruiter to be paired with.
4. Lucy Moderatz
Charming, ditzy and just a general goof – Lucy Moderatz will win over every candidate's heart. If Lucy was a recruiter, she'd have all the time in the world for her candidates. With her candidates best interests at heart, she sometimes struggles to meet her targets. However, everything usually works out in the end with hard work and persistence
5. Cousin Eddie
Cousin Eddie is one big ball of energy. Political correctness doesn't register with Eddie and he's also known to be a bit outrageous from time-to-time (understatement). Although you might not find the job you're looking for with Eddie, you'll definitely have a good time!
6. Harry & Marv
These two recruiters are always up to no good and are simply out for a quick win. Harry usually leads Marv into trouble, and their candidate usually ends up being the victim. Out n' out bandits!
7. Yukon Cornelius
The job hunt can be stressful for candidates. But in the face of adversity and hopelessness, one can always rely on the energetic Yukon to save the day. Filled with optimism and positivity, Yukon will search tirelessly for a role that suits his candidate's needs.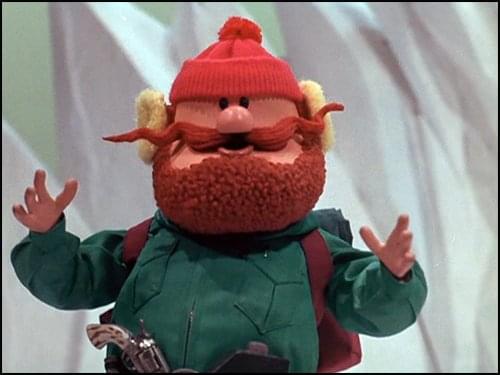 8. Santa
This character is quite the opposite of our 'Bad Santa' mentioned above. Always jolly and never sad, Santa finds a way to keep you feeling upbeat during the job hunt. Traits include being extremely organised and never leaves any candidate feeling unappreciated.
9. John McClane
Although John McClane isn't the most festive of characters, there's no denying that this type of recruiter always gets the job done. Albeit a few bumps and bruises along the way, this recruiter always swoops in to save the day! Bit of a smooth talker when not looking like their having a bad day.
10. Clark Griswold
Not your every day recruiter, this individual can let stress get the better of them. This is probably down to the fact that absolutely everything ends up going horribly wrong for them. Enjoys a rant, and even if you were a golden candidate, you still wouldn't be the right match for Clark Griswold.
11. Ebenezer Scrooge
What would this Christmas list be without Ebenezer Scrooge? Ghosts of the past haunt his everyday misery. Doesn't care about the well-being of his candidate and his motivation behind what he does is purely down to money. If it's employment your after, you're with the wrong guy! "It's all humbug, I tell you, humbug!"
12. Gonzo
This recruiter isn't your every day muppet – far from it! This loveable character will put themselves in the firing line for their candidates. That also includes being shot out of a cannon. Literate as ever, it's a given that you will have fun with this recruiter.
Enjoy more great content by signing up for our Content Advent Calendar! Blog posts, videos, competitions, 2018 predictions and so much more all straight to your inbox! Sign up today!
Find out how the likes of IBM, IKEA and Siemens
drive hiring excellence with SocialTalent
---