2 Ways To Find The Best LinkedIn Groups For You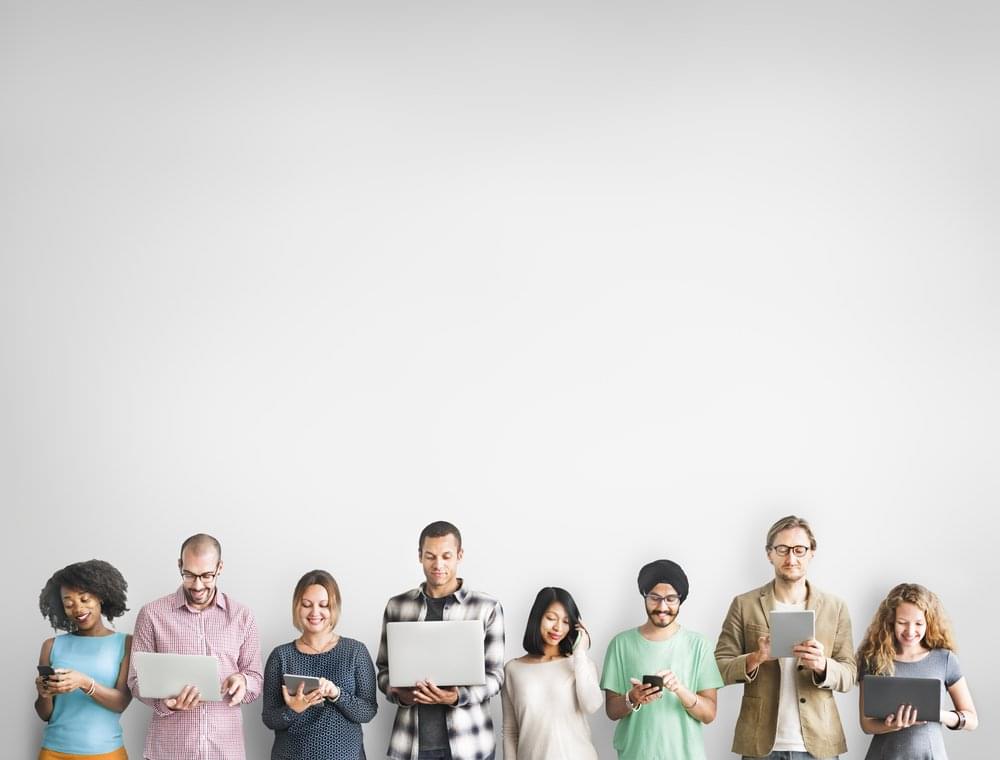 As of 2016 there was a recorded number of 2,110,449 LinkedIn Groups. I'm no maths genius but you definitely need more than two hands to count that. LinkedIn Groups are a fantastic way to engage with like-minded people who you can learn from. It's a brilliant way to make genuine connections through subjects you are passionate about. This post will show you how you can find the best LinkedIn groups for you so you can start benefiting from this great, free LinkedIn resource.
Why Join LinkedIn Groups?
People use LinkedIn Groups for different reasons. Some people are passive users and are happy to sit back and watch conversations unfold and maybe click on a shared link every once in a while. Others are more proactive and take the initiative to start discussions, ask questions and share things they have found interesting within the group.
It's important that you set an objective for what you want to achieve by using LinkedIn Groups. This will help you develop a strong set of guidelines to follow so you can optimise the way you work within  LinkedIn Groups.
Some of the best reasons to use LinkedIn Groups are:
Increase awareness of your brand
Increase awareness of your company's articles, jobs and culture
Network with industry peers or potential customers
Of course, you can have more than one objective (I'm not the objective police) but as long as you have clearly defined them you can start creating tactics around the results you want to get.
Finding The Best Groups to Join
Once you have worked out what you want to gain from LinkedIn groups and defined your strategy it's time to start joining. The same practice as above applies. Don't start joining every group you see. This haphazard approach won't help you to get the most out of your groups. Try the options below to find the best groups for you.
Discover
You can access your groups by clicking on the Work Grid in the top right-hand corner of your LinkedIn homepage.
Once you have accessed the Groups home page you can take full advantage of the Discover option to find the best groups for you to join.

LinkedIn will gather groups that it thinks you would like to join. LinkedIn gathers this information based on your network's preferences, the skills and interests you have listed on your profile.
This is a good way to find groups to join, especially if your network is made up of customer types that you are trying to engage with and build relationships with. If you are actively networking with potential customers, the groups they are members of are likely to contain similar people you should be interested in.
Keyword Search
This is another successful method of searching for groups that you should join. You can search for groups by using keywords related to your industry, interests or desired customer job titles.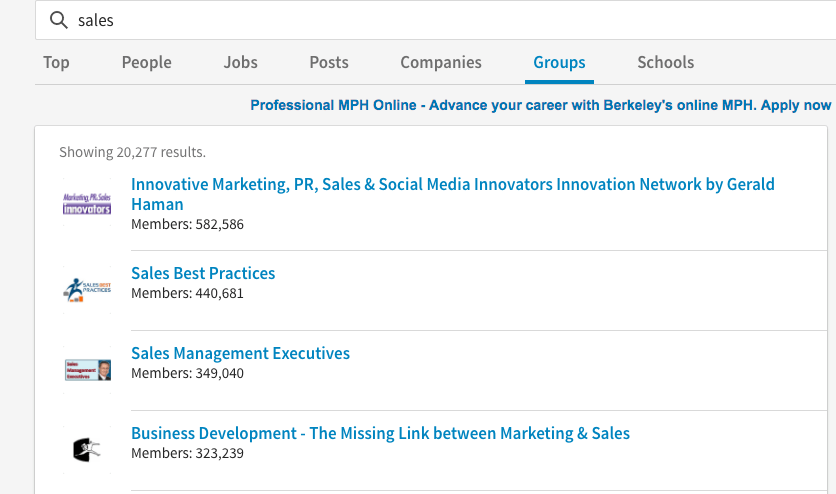 This example shows that you can select groups so your keyword search is filtering out all the noise and just presents you with a solid list of best-performing groups that match your keyword search. You can then scroll down through these groups and find the ones that seem most interesting to you. Remember you can only be a member of 100 LinkedIn Groups at a time, once you reach one hundred groups you must withdraw from one before joining another.
Now that you have created worked out your objective and found your groups to join you can begin making the most of the brilliant LinkedIn Groups resource. To find out more about how to use LinkedIn to your benefit check out the Social Talent Social Selling Programme.
Want to keep up to date?
Join our 75,000+ subscribers who do!