3 Reasons Recruiters Are Struggling to Perform (and How You Can Help)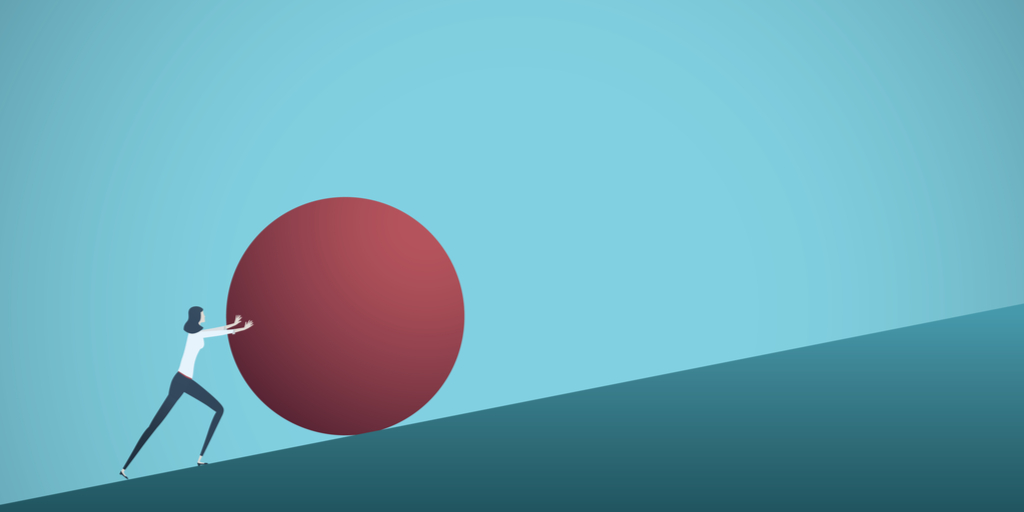 As a manager, it can be disheartening when somebody on your team is underperforming. Especially if you thought this particular person was going to be a rockstar.
Before diving into the details it's important to realise that it's a common occurrence that 80% of your company's crucial work is achieved by 20% of your staff. This 80:20 rule is called the Pareto Principle and can be applied to many areas of your business.
In short, are your expectations aligned with this person's capability? It's always important to nurture your employees and part of their success is reliant on you as an employer- are you providing them with the opportunity to succeed?
Peter Cosgrove, former president of the National Recruitment Federation has since turned his focus on the Future of Work. He is a profound thought leader within the staffing industry and has years of experience managing high performing recruitment teams. Cosgrove has narrowed down the factors that contribute to underperforming recruiters to three core reasons.
Poor initial training
Working in the wrong function
Poor Time Management
1. Poor initial training
This phenomenon isn't unique to the staffing industry. Many companies completely underestimate how much time it takes to train a new hire. Hiring is an expensive process, It can take up to 6 months before a company begins to see the results from hiring a new person. One way to make sure you give new employees the best chance of success is to create a solid induction plan.
Make sure new hires have access to a database checklist or an internal training checklist. This will act as a great introductory guide for them and allow them to get any basic questions out of the way early on.
Where is the support?
Poor training can be the fault of a distracted manager. If this person is too focussed on their own billings and not open to sharing their time and internal expertise with new hires then it's clear anybody who is new to the team can feel ignored and isolated.
An underperforming recruiter should also prompt you to scrutinise the team they are working with. Recruitment is a competitive environment. Sometimes teams appear to be helpful and welcoming but then quickly revert to safeguarding their own clients and candidates. Is the team offering your new hire all the support they can?
2. Working in the wrong function
If your new hire appears to have all the quality of a superstar recruiter but is failing to produce the goods it could be time to review the sector they are recruiting in.
Are they working in an area that they have no knowledge or expertise in? If a sector is particularly niche and requires a lot of quality contacts eg. Executive Search this can be a tough area for a newbie recruiter to break into.
Similarly, tech recruitment requires different knowledge and skill set to other areas.
Perhaps it's time to rethink this recruiter's position and optimise the areas they recruit in.
3. Poor time management
Recruiters don't need to be told they're not billing- they're highly aware of this and it's probably causing them some stress.
When people become stressed this can lead to them making mistakes as they try anything and everything to improve their performance. As a manager, you have the potential to help them out by coaching them to prioritise and manage their time more efficiently.
It's too easy to become distracted, but it's even easier to fall into the trap of thinking you're being productive. Believing you're spending time being productive when in fact, you're getting sucked into meaningless work.
KPI confusion
Have you assigned this recruiter too many KPIs? Are they aware of what they need to be doing to directly contribute to the business? They could be spending too much time doing the things that don't matter much. Epic social media profiles and networking events all become meaningless when a recruiter is underperforming.
As a manager, be prepared to strip away everything else and get them to focus on one thing that will help them achieve their goal. Give them a goal that is easily quantified eg ask them to call 25-30 candidates every day.
This is a very simple do or don't exercise. The best recruiter training is at the desk. This is a good way to get the measure of a new hire. Those who are likely to perform well will complete this challenge and others will have excuses…
For more information on developing your career in the recruitment industry enjoy our FREE ebook!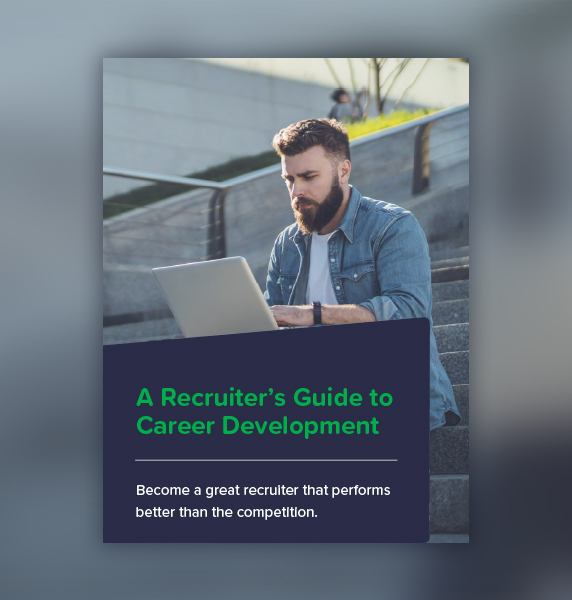 DOWNLOAD YOUR FREE EBOOK
It's time to take your success into your own hands
Want to keep up to date?
Join our 75,000+ subscribers who do!