Keep up with the latest hiring trends!
/
/

3 Secret Weapon Tactics For IT Recruitment
3 Secret Weapon Tactics For IT Recruitment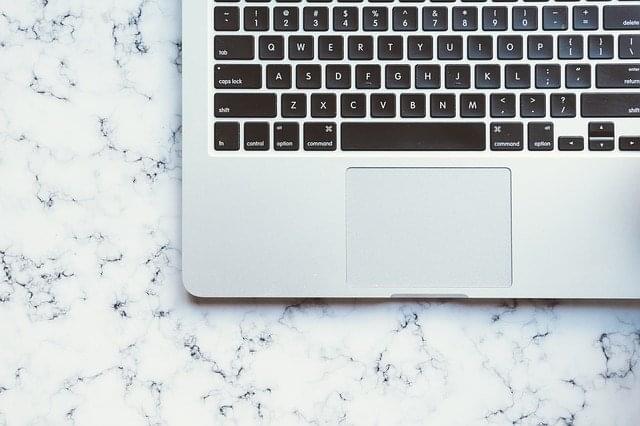 (Annalena Morris reviewing the teachings of Ayub Shaikh)
In the IT recruitment world we can always be certain of two things;
Every year brings a new wave of technological innovation
Recruiters have to keep updated on all these trends AND find great candidates that match
It's vital that recruiters get comfortable with the current needs of companies when it comes to hiring IT talent. IT recruitment is not everyone's specialty – these six secret weapon tactics highlighted from Ayub Shaikh's IT Recruiter's Technology Briefing can help you find great candidates and become a crucial asset to any company who's hiring for IT positions.
1. Get Comfortable With The Lingo
Do you know the difference between big data and business intelligence? Why do they need a data scientist and not a data analyst?
Of course, you can easily do a quick definition search, learn a few key words and then begin your usual search process. But in order to find the best candidates and really impress your hiring manager it's vital that you really understand the nuances of IT language.
This doesn't mean becoming fluent in Java or be able to order a coffee in Klingon. It simply means gaining a true understanding of the different roles within the IT world.
IT Recruiter's Technology Briefing helps you decipher the underlying meaning of these words so you know exactly what you're looking for when it comes to IT recruitment.
If you wanted to understand the differences between a data scientist and a data analyst a simple Google search would tell you the following:
Data Scientist: Someone who works in an interdisciplinary field about scientific methods, processes and systems to extract knowledge or insights from data in various forms, either structured or unstructured.

Data Analyst: Someone who scrutinises information using data analysis tools. The meaningful results they pull from the raw data helps their employers or clients make important decisions by identifying various facts and trends.
It's not wrong, but it's a bit boring right?
When you understand the language better you can dive even further into what these terms mean, and more importantly what kind of candidate matches the qualities needed.
Example:
Now that you are working from a level of deep understanding you will get a better idea of what type of person the ideal candidate needs to be so your searches are not just governed by titles.
Take some time to do your own searching and understand and if you have any further queries ask your hiring manager for clarification.
2. Understand What's Happening in Their World
Sometimes it can feel like the IT recruitment world is a minefield of language and laws that are different from the recruitment world you're used to. But it's not a case of us and them. All it takes is a little time to understand the movements that are sweeping through the IT industry. Ayub Shaikh's IT Recruiter's Technology Briefing is the perfect place to start your learning. In fact, you'll find that you already have a pretty good idea about the influencing trends in the IT world- you just need some more detail.
Example:
Artificial Intelligence and Machine Learning
Artificial intelligence and machine learning are no longer words that belong to films starring Will Smith and blatant Converse product placement. In fact, they're not even words that belong only to the IT world at all.
Everyone is benefitting from the advances of A.I. from everyday examples like autocorrect on your phone to the more complex automated systems and tools we use in work.
Artificial intelligence and machine learning are two words that are beginning to appear more frequently on C.Vs. so it's worth taking some time to delve into this fascinating topic and keep an eye on our recruitment news for the latest updates.
IoT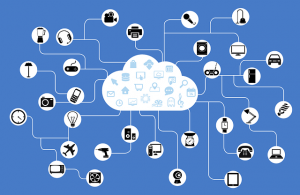 The Internet of Things. The idea that we can soon communicate and manipulate the physical objects in our life through the power of the Internet. We can already use our mobile phones as remote controls, turn on the heat in your car before you go outside and adjust our home environment to ideal conditions all with the use of an app.
All of these amazing innovations are available for us to use because of the ingenious people who make them. In other words; the amazing candidates you're looking for!
As the IoT phenomenon becomes more mainstream you'll notice an increase in demand for people with the skills and experience to bring these products to market. Companies will be battling for the candidates that can make the most of the insane amounts of data volume that accompanies the IoT movement.
3. Embrace the Change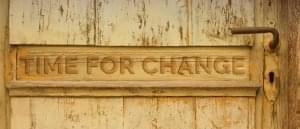 We love learning at Social Talent. We know that there's always room to top up the fountain of knowledge that we've accumulated over the years. Great recruiters are always open to learning and know that they every so often they may have to do some revision. Just because you did a spot of IT recruitment last year doesn't mean you can slide straight back into it. Just like all industries, there are new trends that are emerging all the time that will affect the way you search for candidates.
Example:
Languages
Software languages are a vital component of IT recruitment. Even if you understand the meaning behind Java and Python can you understand why one is more popular than the other for certain roles? Ayub Shaikh's e-book gives a perfect summary of the different languages and how their popularity is ranked for 2017.
Ayub provides a guide for recruiters as to where they can search expert sites to determine the popularity of these languages and how their demand could rise and fall.
Github, Glassdoor and TIOBE Index all provide insights into the popularity rankings of software languages. Using real-time data and information gathered from job ads and hiring trends these companies provide accurate reports of the fluctuating popularity of particular software languages. While there is little change at the top- the likes of JavaScript, Python and Ruby may for a long time be firm favourites- it's interesting to see the minor changes that are occurring within the industry.
What Next?
Now that we have whet your appetite with some of the big trends to hit the IT recruitment world in 2017 download the full e-book by Ayub Shaikh to get all the details on what IT recruitment will look like this year
Annalena Morris reviewing a recent e-book by Ayub Shaikh on 2107 IT Trends for Recruiters
Find out how the likes of IBM, IKEA and Siemens
drive hiring excellence with SocialTalent
---