Keep up with the latest hiring trends!
/
/

4 Reasons Your Hiring Manager Wants MORE Candidates
4 Reasons Your Hiring Manager Wants MORE Candidates
-These candidates look good but…

-Go on…

-Like, they're great… is there anyone else?
Have you ever had this conversation? It can be very frustrating. You have worked incredibly hard to hone your sourcing skills to be able to find great people. You've spent your life cultivating rich talent pools so you have access to highly qualified people should the right job come along.
Even more frustratingly, you've had several meetings with your Hiring Manager to tease out the job description and make sure you are both on the same page.
So what gives?
When this happens it's important to use it to help you move forward. Press pause and think about the following possibilities before you huffily go searching for more candidates.
What is the cause?
This push-back didn't happen without a reason. There has to be a cause for this. John Vlastelica, Former Recruiting Director with Amazon and Managing Director of Recruiting Toolbox knows all too well the trials and tribulations of presenting candidates to Hiring Managers… and dealing with the pushback.
1. Misalignment
Are you 100% confident that you and your Hiring Manager are on the same page? Is there a clear line of communication and a direct feedback loop between you and the internal hiring team?
Perhaps you need to revisit the hiring criteria with them and focus on the key points of calibration.
2. Lack of Confidence
As an expert in your field, you are in the perfect position to help educate hiring managers and give them the confidence that they are making the right decision.
As a recruiter, you have first-hand experience in the job market and you can help give the Hiring Managers a clear picture of the hiring landscape. Perhaps salary expectations have changed since they were the last hiring for this position or there's a new expectation around education for this role. You have the unique ability to soothe any fears if your Hiring Manager has knowledge gaps and create confidence in their decision making, in your ability to find great people and in your shortlisted candidates.
3. Hiring Managers Don't Feel Pain
Is it better to have loved and lost or never loved at all!?
This might sound a little strange, but sometimes hiring managers who haven't felt the pain of missing out on a great candidate through indecision or muddled processes can be a blocker.
If a great candidate gets swept while a hiring manager is asking for more CVs then they'll be less likely to delay the process in future. To be a great TA you need to be able to advise them that inaction is a threat. Pain is a great motivator, you can tweak it and use it to your advantage to drive the process forward. Learn more on how you can manage hiring manager expectations right here.
4. Comparing Candidates
You must try and avoid the pitfall of comparing candidates to each other. Guide your Hiring Manager to understand that candidates must be viewed against the job criteria, not to the other candidates that have been shortlisted.
If you address these issues in your early conversations with Hiring Managers you can avoid the dreaded "more" question. You can set their mind at ease that you are the expert in your field and you can be trusted as a truly professional Talent Advisor
---
John Vlastelica is the undisputed king of creating productive and highly calibrated relationships with Hiring Managers. For more content on becoming a trusted Talent Advisor check out his work on the SocialTalent platform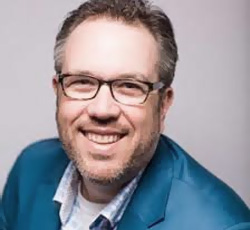 Become a trusted Talent Advisor
Learn the insights and strategies needed to earn the trust of Hiring Managers.



Find out how the likes of IBM, IKEA and Siemens
drive hiring excellence with SocialTalent
---