6 Clever Ways to Use Your LinkedIn Headline to Boost Your Recruiting Efforts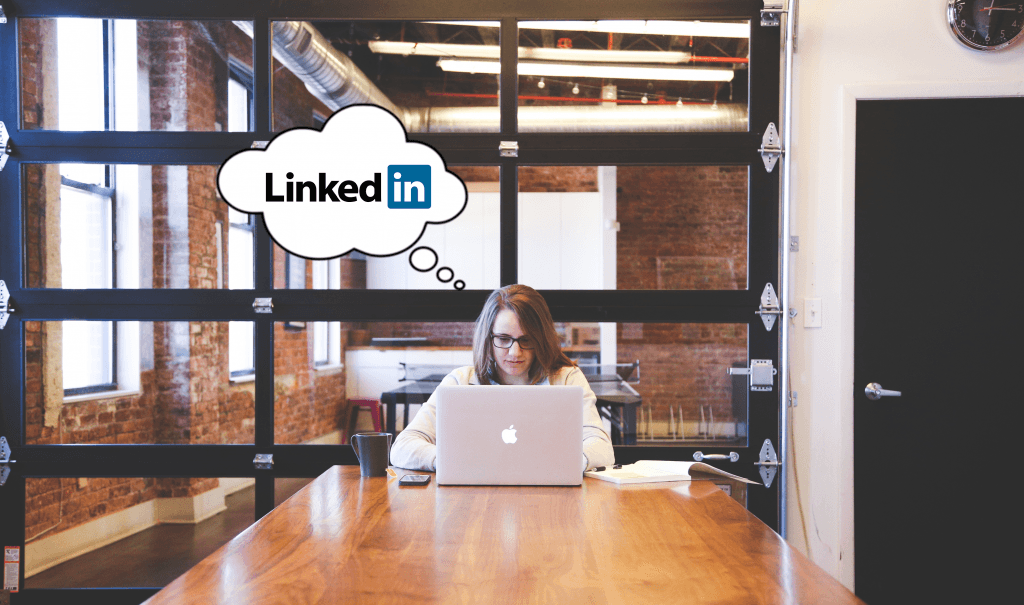 According to LinkedIn, when it comes to writing our LinkedIn profile headline, too many of us take a "just-the-facts" approach, listing only our job title and our company in the 120 character slot – an approach they believe stops many of us from realising the true potential of the most prominent text on our LinkedIn profile after our name. 
Your LinkedIn headline is probably one of the most important pieces of text you'll write on your profile – everywhere your name appears, so does your headline. That includes when you write a comment on LinkedIn, like a post on LinkedIn or publish a post on LinkedIn. Therefore, the text you choose for your headline is super important. So, why do so many of us still choose to use the most basic headline possible?! It's probably got something to do with the fact that, by default, LinkedIn populates our headline with our current job title and employer, and many of us are just too God damn busy (read: lazy) to think of anything else to say beyond that.
So today, in an effort to combat this plague of boring headlines (and give you a bit of a kick up the backside), we're showing you some very clever ways real-life recruiters have used their headline to boost their recruiting efforts, their personal brand, their employer brand, their credibility and their authenticity, all in one sentence:
Appeal to the candidate's sense of purpose
"All over the world there is an emerging group of employees, customers, and investors who are motivated by purpose. In addition to meeting their selfish needs, they want their work, their buying, and investing to go towards making a difference in the world. Some demographers estimate this group to be as high as 37% globally. It cuts across all demographics including nationality, race, religion and social status." says Dr. John Izzo. "Although salary and benefits are of interest to them, this emerging aspirational person also wants to know the "story" of the company. How will my work here make a difference?"
In acknowledgement of this growing "purpose revolution", the following recruiters have used their LinkedIn headline to appeal to potential candidates' need for purpose, by telling them exactly what their role within their respective company will be working towards and how it will make a difference to the wider world:





Flattery will get your everywhere
Wow, you have a incredible taste in shoes! Those shoes you're wearing today, for instance — on point!
Ok, I know you don't believe me, after all how could you? I can't see you and you can't see me. But, chances are, on an unconscious level you really do believe me, and my compliment makes you feel all warm and fuzzy on the inside. And hey, guess what? Your positive feelings actually predispose you to do something nice for me (like sharing this blog perhaps…), or if I were a salesperson for example, that nice something might be to buy my products.
These recruiters have used their LinkedIn headline to appeal to potential candidates egos on an unconscious level. After being contacted via InMail by the following recruiters, think how chuffed the candidate will feel being known as "innovative and talented", "the very best" or a "superstar":




Tell them what you can do for them
"Getting customers is harder every day. The reality is that finding customers, getting their attention, winning their trust, getting them to buy, and keeping them is getting harder and harder. There is so much noise and choice available – we all collectively tune it out. Just look at your email inbox and count the number of businesses with your "permission" to sell you. You ignore almost all of it," says Kevin Dewalt. "The solution is to first win customer trust by being helpful before asking for something."
The following recruiters are using their headline to tell the candidate what they can do for them or how they can help them progress in their career, instead of immediately going in for the hard sell. They're giving the candidate a clear, soft reason to reach out to them with the idea of building relationships first:


State your mission
You know that you have the knowledge and skills to help your candidates find the best jobs in the best companies, but how do you prove to them that you're the recruiter they want to work with? Let's face it, when you first approach a candidate via InMail, there's a good chance they won't know who you are from Adam. So, before replying to you, one of the first things they'll do is check out you're LinkedIn profile to try and establish if they want to work with you. How do you prove you're someone they want to work with? You show them you.
These recruiters have used their LinkedIn headline to prove to any curious candidates that they are passionate about and take pride in their roles as recruiters, and have made it their mission to find the best talent:





Let them know you have a speciality or a specific location
"Consider who you're trying to reach with your headline," says Jenny Foss "The more specific you can be, the better." So, if you're on hunt for a candidate with a specific set of skills or trying to recruit tech talent in a specific location, use your headline to make any potential candidates aware of that fact.
That's what these recruiters did:






Add a nice touch
Ok, so there's nothing scientific here, but I like how these two recruiters have used emoji-like images to depict their employer's logo within their headline:


Pssst! Before you get started creating the LinkedIn headline to end all other LinkedIn headline's be sure to include the following essentials in yours: 
In our experience, there are 3 essential elements you need to include in your LinkedIn headline, the rest can be as creative as you like:
Be sure to include essential keywords about what you do in your headline. For example, if you primarily recruit Java developers, be sure to include the word "Java" in your headline. Similarly, if you recruit for candidates in a specific location, be sure to mention that location in your headline. What are the most likely terms or phrases a candidate or client looking for a "you" might search to find you on LinkedIn?
It may seem obvious, but if you work as an in-house recruiter, always be sure to include the name of your company in your headline.
According to CareerBuilder's 2016 Candidate Behaviour study, 81% of job applicants want to know the contact info of the person who posts job opportunities, while 72% of candidates would like to speak to a recruiter BEFORE applying. Bottom line: candidates want to know who we are and how to contact us, so it's vital that you include a 

way for people to contact you (e.g. your Twitter handle, your phone number or your email address), in your headline.
Not connected with us on social? Stay in touch and keep up-to-date with all the latest recruitment news, research highlights and our wide range of useful resources.
Want to keep up to date?
Join our 75,000+ subscribers who do!