6 Fascinating Recruitment News Stories You Must Read this Week - 24th October 2016
In recruitment news this week:
LinkedIn's 2016 Workforce Diversity Report is In!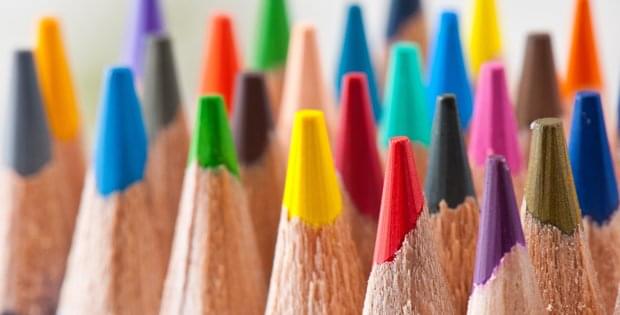 As of June 2016, representation at LinkedIn is as follows:
54% of LinkedIn's workforce is white (down 2% from 2015) and makes up 63% of leadership (unchanged from 2015)
36% of employees are Asian (down 1% from 2015) and makes up 30% of leadership (unchanged from 2015)
3% of employees are Black (up 1% from 2015) and makes up 1% of leadership (unchanged from 2015)
5% of employees are Latino (up 1% from 2015) and makes up 3% of leadership (up 1% from 2015)
2% of employees are mixed race (up 1% from 2015) and makes up 3% of leadership (unchanged from 2015)
3% of employees are disabled
Women account for 42% of overall employees (unchanged from 2015) and makes up 35% of leadership (up 5% from 2015)
"We will continue to strive to do better," says Pat Waders, LinkedIn's Lady SVP of Global Talent Organisation. "Our Talent Acquisition goal is to build a robust, diverse and inclusive applicant pool and create the conditions internally to get them through an unbiased process".
Waders continued: "In May 2016, our recruiting team introduced a modified Rooney Rule with the goal of having a diverse candidate slate for every role we are hiring for. We've moved away from traditional/elite college recruiting to broaden the set of schools we recruit future talent from and recently introduced AccelerateU, a new regionalised approach to college recruiting which allows us to reach a more diverse set of talent."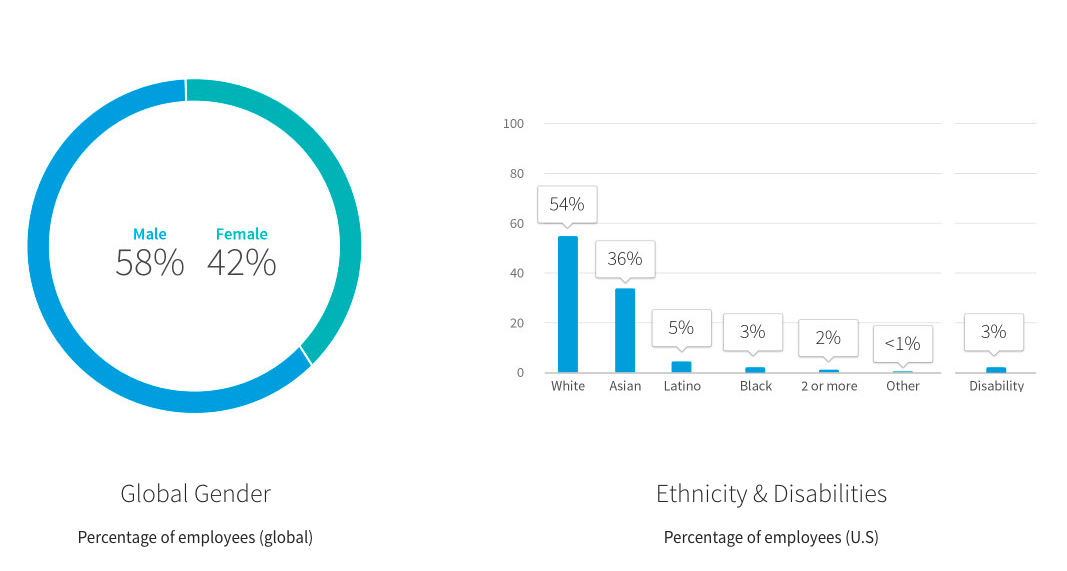 In other efforts to improve the diversity within their global workforce, LinkedIn has also "deepened" their partnerships with organisations like Management Leadership for Tomorrow, YearUp, LeanIn and Anita Borg, as well extending unconscious bias training (first introduced in 2015) to include all employees. Back in July they also introduced the LinkedIn Engagement and Development program (LEAD), which is designed to attract, engage and develop top Black and Latino talent at LinkedIn.
Talking specifically about gender diversity within LinkedIn, Sarah Clatterbuck (Director of Engineering at LinkedIn and lead for the company's Women in Tech program) said gender diversity is an urgent problem in the tech industry, but it's not one that is likely to be totally solved anytime soon. "I am thinking about this as a very long-time horizon investment," Clatterbuck said on Mashable's Biz Please podcast. "This is a success that I look forward to towards the end of my career — having the entire industry reflect the population around us. That's the metric of success."
Clatterbuck worked at Apple, Yahoo and several startups before joining LinkedIn. Early in her career, she said she had many women bosses at tech companies. "I later found that was really unusual," she said.
Read the full report here.
Glassdoor Want You To "Know Your Worth"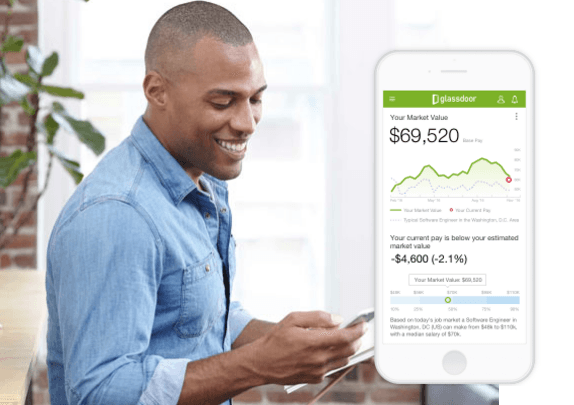 Last week, we brought you the news that both ZipRecruiter and Indeed had introduced similar salary checking tools to their job ads. We also told you to stay tuned for another salary tool related feature being brought to us by another big industry player. Well, the cat's out of the bag (aka the embargo has been lifted) and we're now able to announce that it is in fact Glassdoor who will are next to release a salary checking tool.
"Know Your Worth" aims to help people gain insight into how much money they make in comparison to other people working the same or similar job. To find out, the tool asks you for your job title, employer, current salary, location and years of relevant work experience. Then, Know Your Worth (which is still in currently in beta), is able to calculate an estimated market value. Glassdoor also takes into account current supply and demand trends in the job market, and recalculates your market value weekly.
The release of the new tool comes after Glassdoor's 2016 pay equity study found that in the United States, women make about 76 cents for every dollar that men earn.
Introducing "Hound": A Brand New FREE Sourcing Tool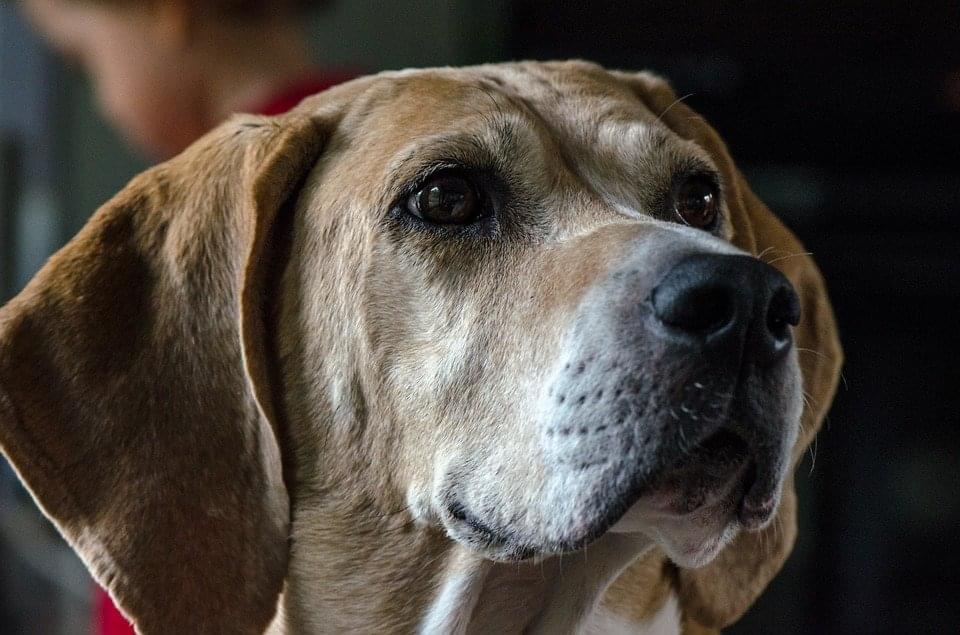 Ladies and gentlemen, let me introduce you to Hound, a great new Chrome Extension by the people at Jobjet that allows you to find emails, phone numbers and social data on candidates while in numerous sites (including LinkedIn). It also allows you to save profiles and download them as a CSV file. It will even find information on people that aren't connected to you. In addition, Hound is the extension for the Jobjet ATS.
Once installed, you begin using the Hound tool be clicking the Hound icon next to their name like you can see in the LinkedIn example below:

As you can see from the screenshot below, what you get is my name, my job title, my phone number, and my email address, a link to my Twitter profile, a summary, a breakdown of my skills and more. You can then save the profile (using the 'Save' tab at the top of the white box) to the Hound app where you can later download it to a CSV. Pretty nifty, huh?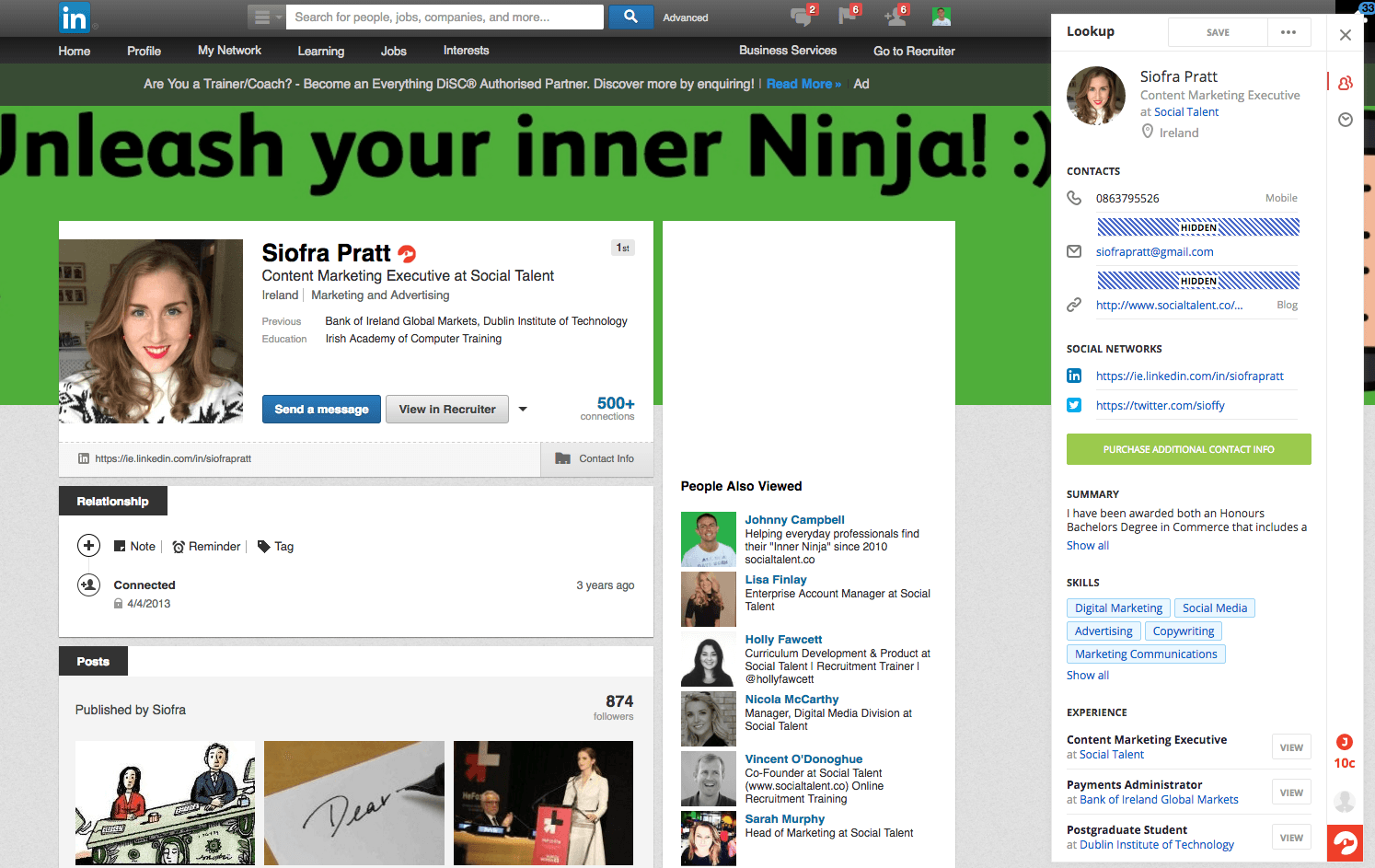 The Chrome extension is free to download, but as a free user you will only get social information and some contact details. To get additional contact information or to use the ATS will cost you from $99 a month, depending on how much you need.
[cta-blog]
LinkedIn Endorsements Get a Much Needed Re-Boot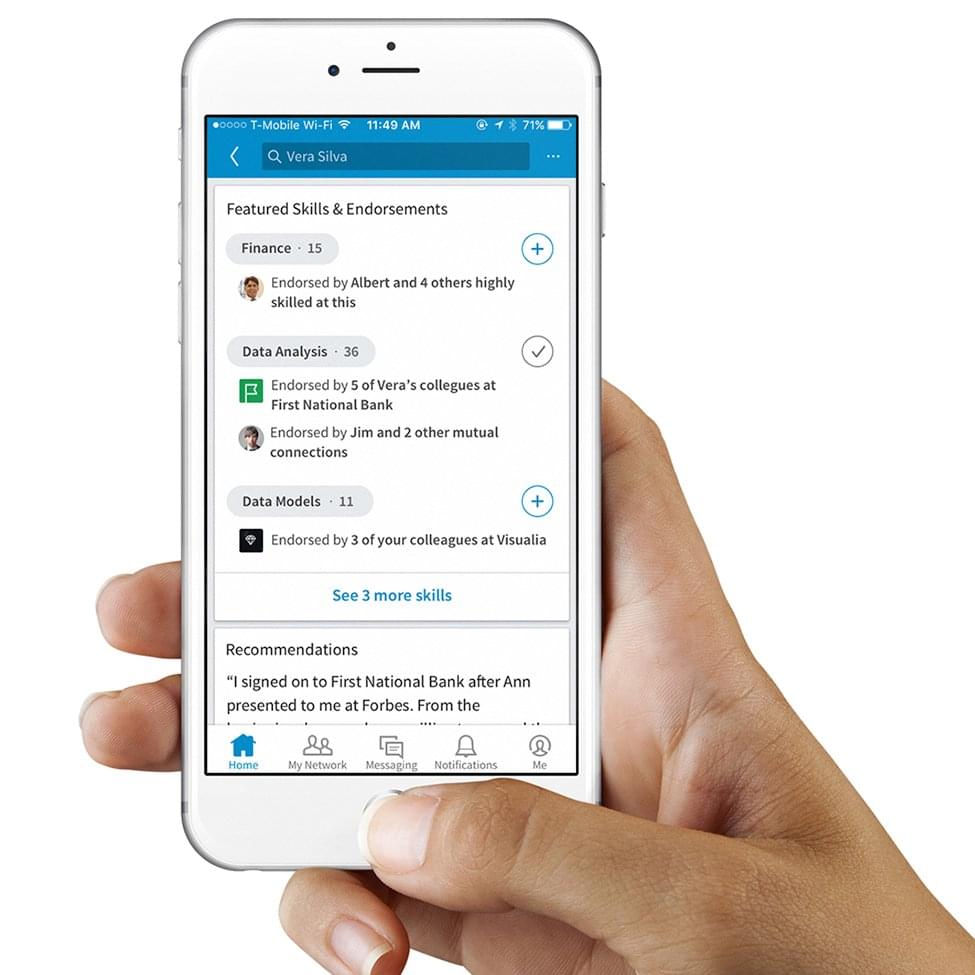 In addition to the 3 new talent solutions product and updates they announced last week, this week LinkedIn unveiled a brand new version of LinkedIn Endorsements.
According to LinkedIn, the new version of Endorsements is "smarter" and works by highlighting the endorsements that matter most to the person viewing your profile so "you always look your best". For example, viewers will see endorsements made by mutual connections, colleagues, and people who are knowledgeable about the skill. All powered by a plethora of newly applied machine learning algorithms.
LinkedIn has also rethought how you will request endorsements from now on. In the past, the process was a rather cringe-worthy way of cold contacting people. Now, improved targeting means endorsements will only be suggested to connections that know the skills and your work best. This means the right connections are much more likely to validate you for the skills that you want to be recognised for.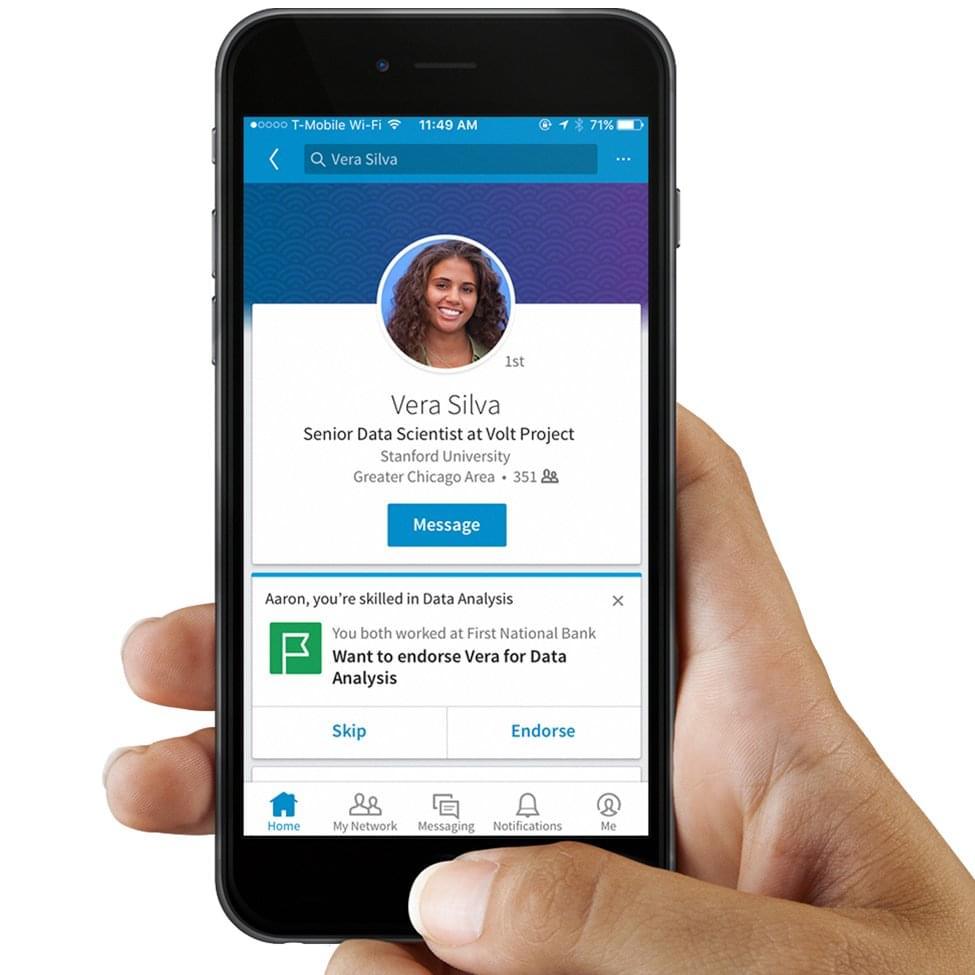 This is the first time that LinkedIn has updated the Endorsement feature since their inception in 2012 as a lightweight way for people to give each other credit for their professional skills without having to write a lengthy recommendation. Over the last number of years, Endorsements became something of a joke with some people endorsing their friends for things like "chewing gum", "memes" and "napping". But while LinkedIn has no intention of stopping people endorse others for these less-than-professional skills, they are trying to steer endorsements back to business, as it were!
This Is The Average Wage Of A Full-Time Worker In Ireland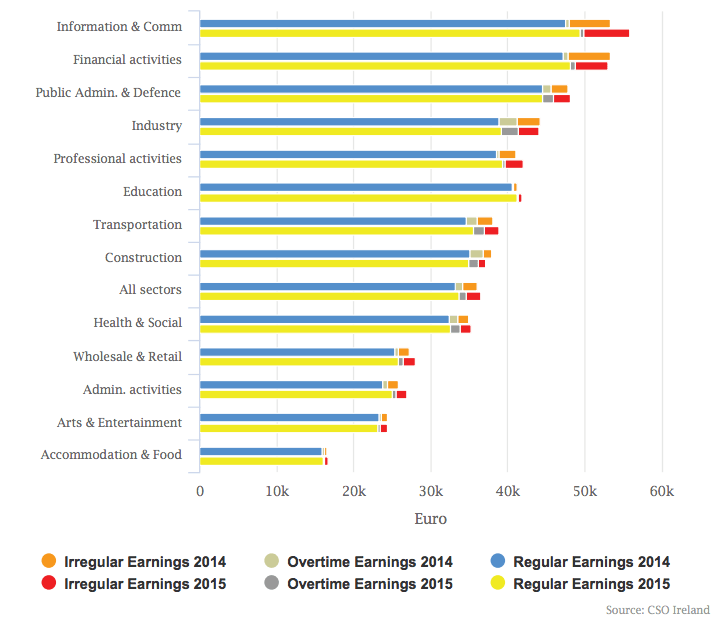 A new study has revealed the average wage of a full-time worker in Ireland last week. According to the CSO Yearbook Of Ireland 2016, the average wage is €45,075 for someone working full-time and €16,332 for those on part-time hours.
The average wage has increased over the past year, with the biggest rise affecting information and communication jobs. Pay levels in this sector have risen by 4.7% to an average of €56,000. The accommodation and food services sector had the lowest weekly wage, which stood at €327.13.
You can see the full report here.
APSCo Awards for Excellence 2016 Winners Revealed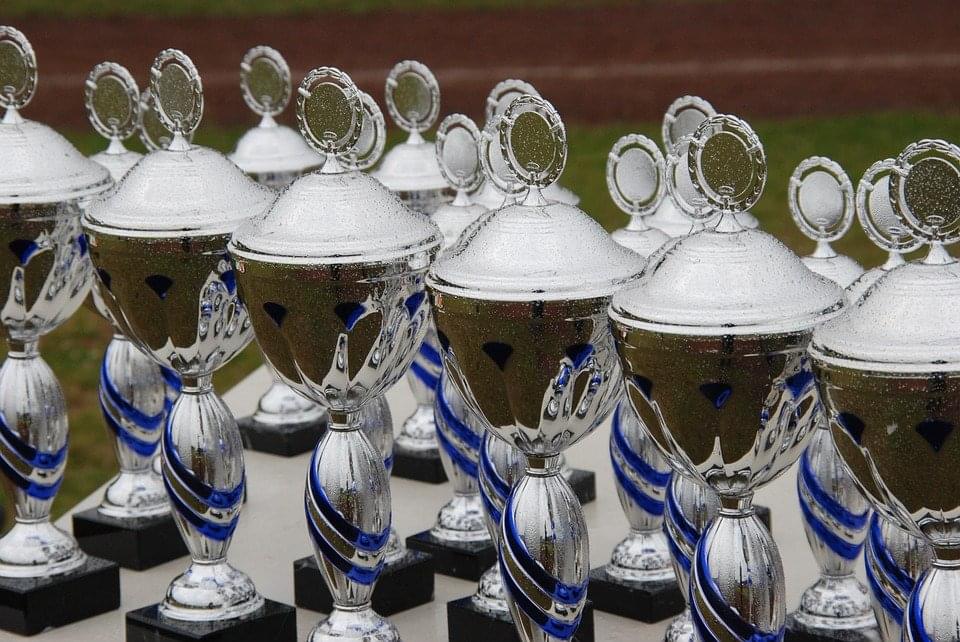 The winners of the 2016 APSCo (Association of Professional Staffing Companies) Awards for Excellence were announced last Tuesday, and pharmaceutical and life sciences recruitment agency, ProClinical, and recruitment outsourcing company, Guident Group, were the big winners of the night, taking home 2 awards each.
Marilyn Davidson, Director of APSCo, says: "The APSCo Awards for Excellence are widely considered to be the premier showcase for innovation and best practice in professional recruitment. The process has a reputation for being the most testing, demanding, and perhaps most challenging out there, and for good reason. The standard of submissions we receive is incredible, and all of this year's finalists have demonstrated a real commitment to the ethos of APSCo. I know that the independent judges found it challenging to pick winners from the reams of outstanding entries, which caused much debate amongst the panel. All entrants should feel very proud of their hard work in what can only be described as the most fiercely contested awards to date.
The winners of the awards can be seen below:
Want to keep up to date?
Join our 75,000+ subscribers who do!