7 Totally Game-Changing Recruitment News Stories this Week - 19th September 2016
In recruitment news this week:
Data Reveals the Best Time to Send LinkedIn InMails (the Answer is Very Surprising!)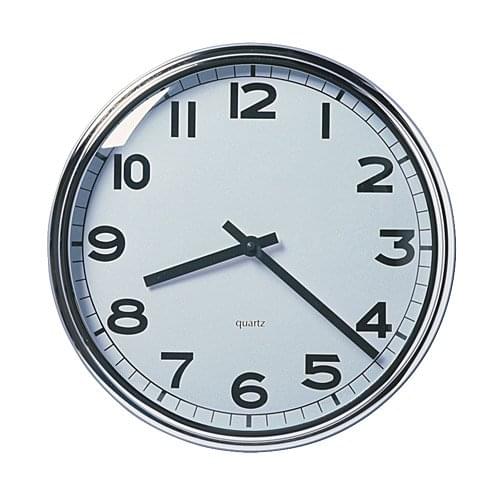 After countless email-related studies that tell us when the best time to sent someone an email is, LinkedIn decided it was about time they did the same for their InMail service. But after crunching the numbers to determine the perfect time to send an InMail, they discovered: there is no best time!
In fact, any time of day gets roughly the same response rate. The reason? Because no matter when they receive the message, candidates respond only when it's convenient for them. Most InMails are sent between 8 a.m. and 6 p.m. (see blue bars in the graph) but the daily response rate (represented by the blue dotted line) remains fairly close to the average overall response rate: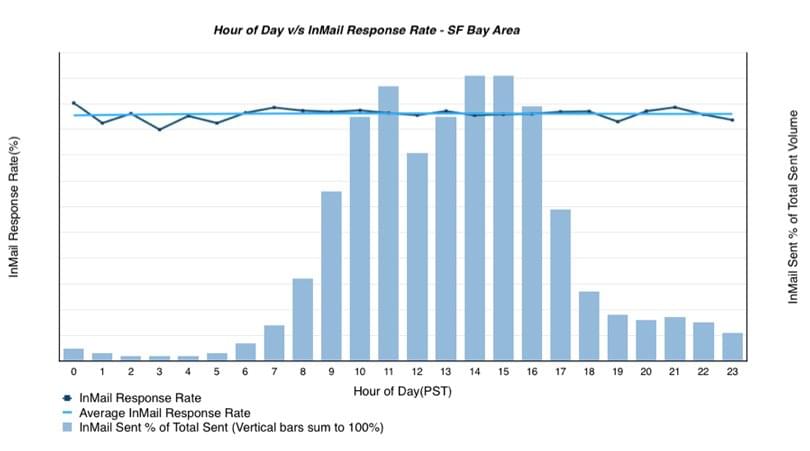 Same goes for the day of the week. In the graph below you can see that most InMails in the San Francisco Bay Area are sent between Monday and Friday (see the blue bars). However, the response rate (again represented by the blue dotted line) to InMails is around the average. And the results found for San Francisco are consistent worldwide!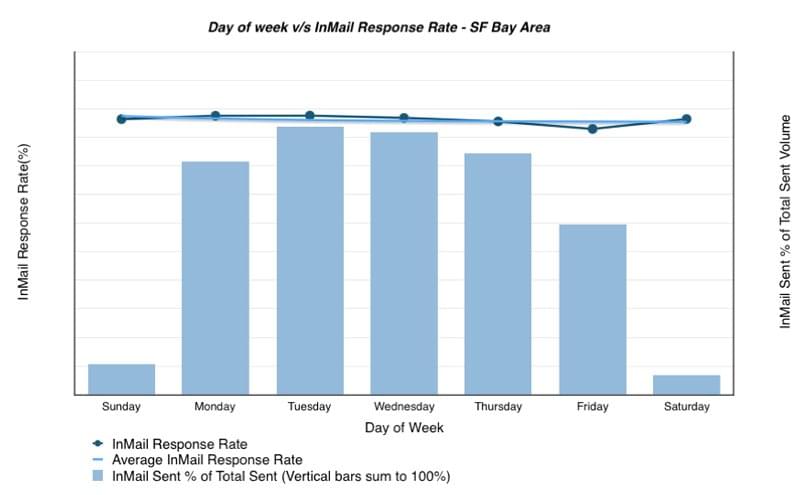 However, what does make a huge difference to InMail response rates is length and personalisation. Specifically, the shorter and more personalised the InMail, the higher the response rate.

The takeaway here is straightforward: It doesn't matter when you send an InMail, so don't spend time worrying about that. Instead, worry about the length of your message. The key is being as concise and tailored as possible, as that will increase your chance of getting a response and getting a hire faster.
Ontame.io Wants to Be "Google Analytics" for Recruiters
Ontame.io
, a startup from the former CTO and CEO of
Graduateland
, is
building a product
to bring better analytics to recruitment. The idea is to be able to track not just where applicant and referral traffic comes from, but how this correlates to the quality of an applicant and whether or not it leads to an eventual hire.
"We created Ontame.io, with the goal of being Google Analytics for recruiters – allowing recruiters to measure all their traffic channels from first interaction to ultimate hire of a candidate," co-founder and CEO of Ontame.io. Jens Reimer Olesen, explained to TechCrunch.com. This enables recruiters to evaluate traffic channels based on meaningful recruitment metrics, instead of vanity metrics such as number of clicks or applications.
"We do this by merging web data from the employer's own website with funnel data from their ATS and serving this in a SaaS analytics platform," he says. In other words, the integration with an ATS to see the outcome actually produced by online applicant traffic is something that beats the likes of Google Analytics when measuring the ROI for a recruitment campaign.
"Google Analytics allows you to measure top of funnel traffic i.e. from visit to application. But since you cannot merge it with your ATS data, you are not able to see what happens to the candidate after the application has been filed (are they hired, rejected, put on hold etc.), so basically you have no clue where the 10 new people you just hired came from".
LinkedIn Has Unveiled Its New Publishing Experience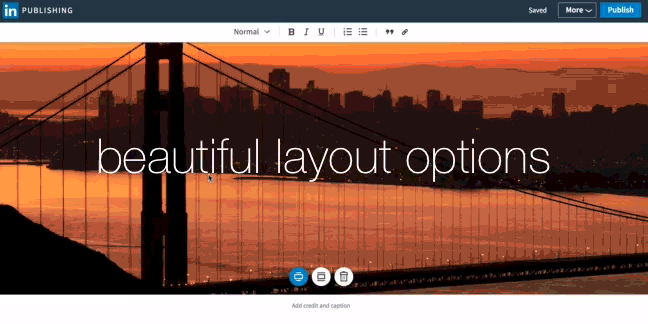 Content is king. And LinkedIn know it! Which is why they've updated their publishing platform or what they're now calling their "publishing experience". The new desktop publishing experience includes a sleek intuitive interface, more text and font options, and a new reading view that removes distractions and noise from the page (much needed in our opinion!). New enhancements include:
Sleek Interface:
The new full-width experience and clean design let you fully immerse yourself in your writing, much like external publishing sites such as Medium: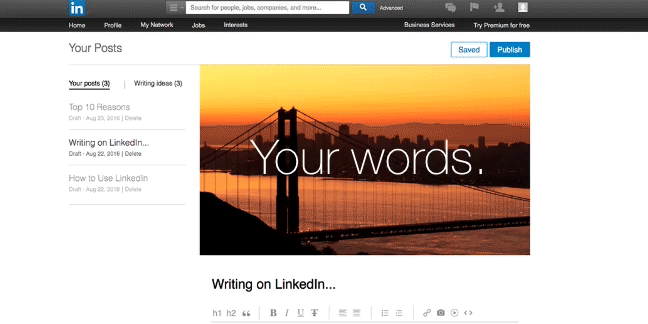 Rich Multimedia:
Posting images on LinkedIn was always a bit tedious. Images were difficult to resize and you didn't have complete control over were they aligned next to your text. The new experience makes it easier to add, move and resize multimedia. And you can now add all manner of multimedia including images, videos, slide decks and podcasts: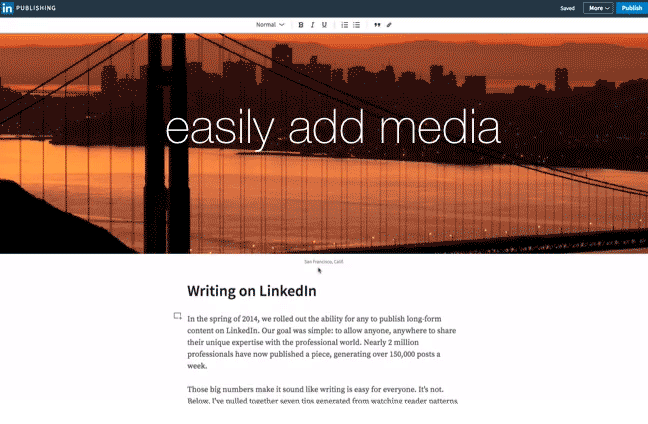 Tagging:
You can now add hashtags to an article before you publish, making it easier for professionals to easily discover and search for your content in the Feed (hashtags are now searchable on mobile and coming to desktop very soon).
Have you used the new publishing platform yet? Do you find it easier to use? Let us know your thoughts in the comments below.
Jobseekers Spend a Whopping £1.44 BILLION a Year to Find Dream Job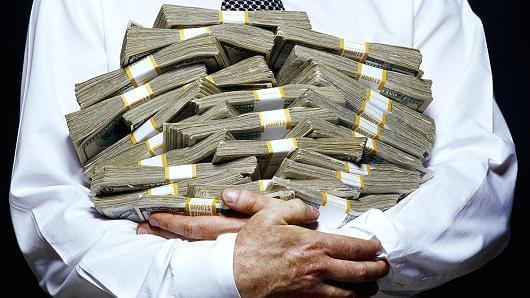 According to new research from totaljobs as part of their #MillionPoundJamie campaign, jobseekers are spending a staggering £1.44 billion a year on their job hunt. Yes, on average each candidate can spend up to £852 a year on interviews, which includes new clothes, courses and training, transport and haircuts – that's approx. £146 on every job interview they attend (£33 on a new outfit, £20 on new shoes, and £24 on transport). And the 16–24 age group are splashing out the most – up to £167 on average for every interview.
John Salt, Group Sales Director, totaljobs, says "It's concerning to see the amount of money that jobseekers are spending to get themselves noticed, when they are not preparing in some of the most basic, low cost, but effective ways they could be. Simple things like researching the role and the industry will obviously count for a lot at interview stage, as will the way jobseekers come across generally to their prospective employer in interview."
His comments reference other data found by the study that shows despite the huge financial outlay, 27% of jobseekers don't research the role when preparing for a job interview and 60% don't update their CVs for each role applied for – a basic and key component of any job hunt. Furthermore, 37% of jobseekers don't research the industry when preparing for a job interview.
[cta-blog]
LinkedIn Lite Launch in India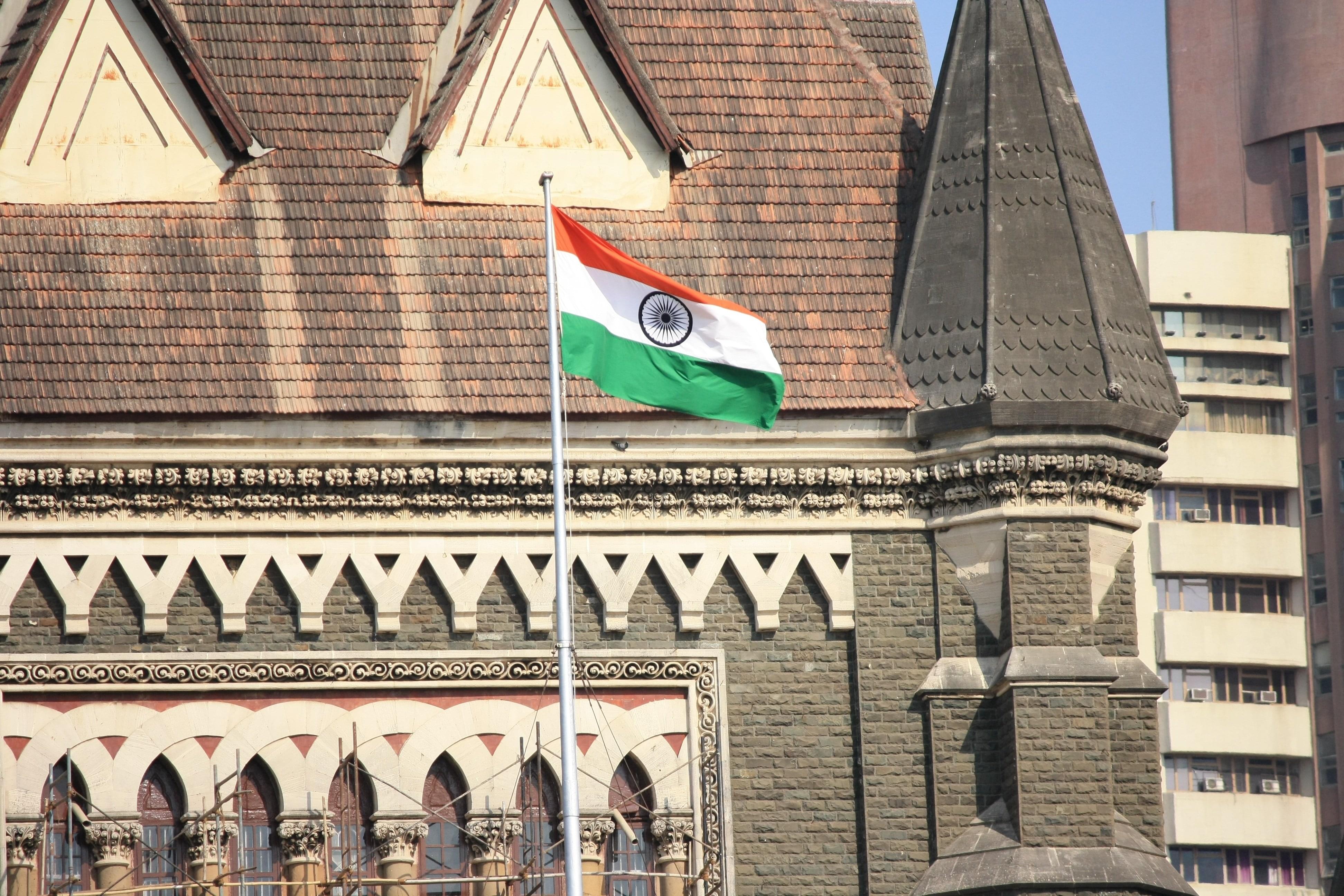 In an effort to grow it's user base and user engagement in India (the world's second largest market), LinkedIn have just launched a brand new version of its website and mobile website that keeps India's slow internet speeds top of mind. LinkedIn Lite, is aimed at users with slow internet connections or those on metered internet connections with low download limits. The light website only consumes 150KB, and other pages weigh about 70KB.
The move follows similar releases by Google, Facebook, and Twitter.
In addition to the new service, LinkedIn also announced that it is opening up its Placements program in India to help students find the right job. For this, it has partnered with HackerRank, Aspiring Minds, Co-cubes and Wheebox to develop an online test for students, which will recommend jobs based on how they score.
The Placements page currently lists around 50 jobs from companies including Amazon, HCL, Samsung, Airtel, Cognizant, and Tech Mahindra in areas such as software development and marketing.
Top 10 Undergraduate Employers Revealed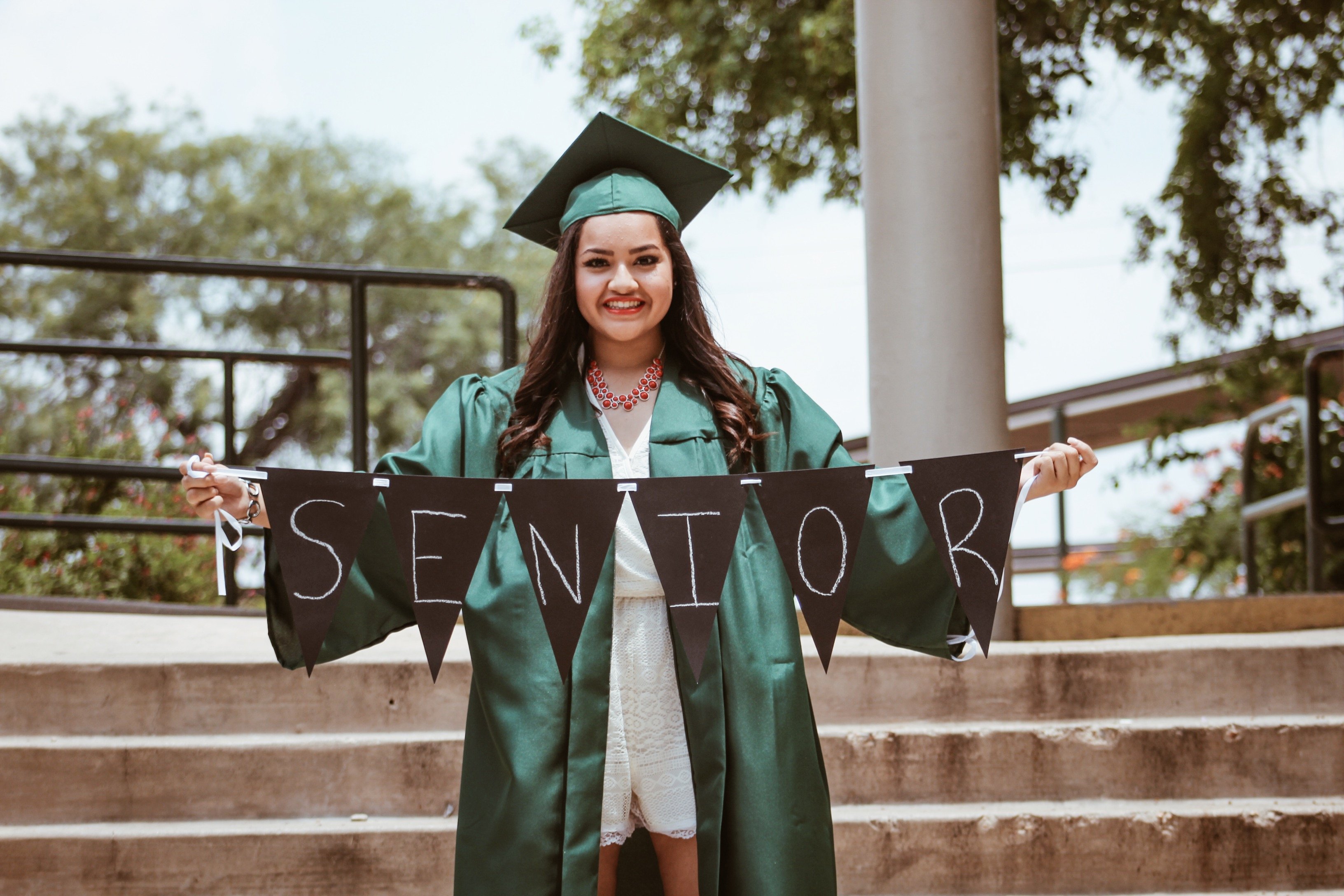 The Top 100 Undergraduate Employers in the UK have been announced, based on data from RateMyPlacement.co.uk, which took into consideration over 7,000 student reviews throughout the 2015-2016 academic year. The table ranked the organisations that recruit over 15 students a year on placements, internships, vacation schemes and insights; and have at least 15 reviews on the website.
This year saw Microsoft taking the top spot, moving up 5 places from last year. The technology giant received reviews averaging 9.11 out of 10 on criteria including amount of responsibility given, whether they felt valued by colleagues, training and development opportunities, and transferable skills gained.
"Being number one is both humbling and an honour for our UK Intern Programme at Microsoft. It means a lot to us that our very own, superb interns have benefitted from a meaningful and impactful experience at Microsoft," said Lucy Saunders, University Recruitment Manager at Microsoft.
This year's top ten employers are as follows:
Microsoft
Bank of America Merrill Lynch
Grant Thornton
Warner Bros
Hays
Goldman Sachs Group
Morgan Stanley
Taylor Wessing
Credit Suisse
PwC
Watch Your Backs Recruiters! This Student Publication Just Created the Most Creative Job Ad for a Graphic Designer
We love a creative job ad here at Social Talent, so when we see one, we like to promote it for the good of the industry. This week, a recent Reddit thread brought a clever advert to our attention and it was created by a bunch of students.
Making their needs for a Graphic Design candidate evident, the ad (which appeared in a student publication) includes a hand drawn stick man, the infamous comic sans text and a badly handwritten "PLEASE" next to a stock image "HELP" button: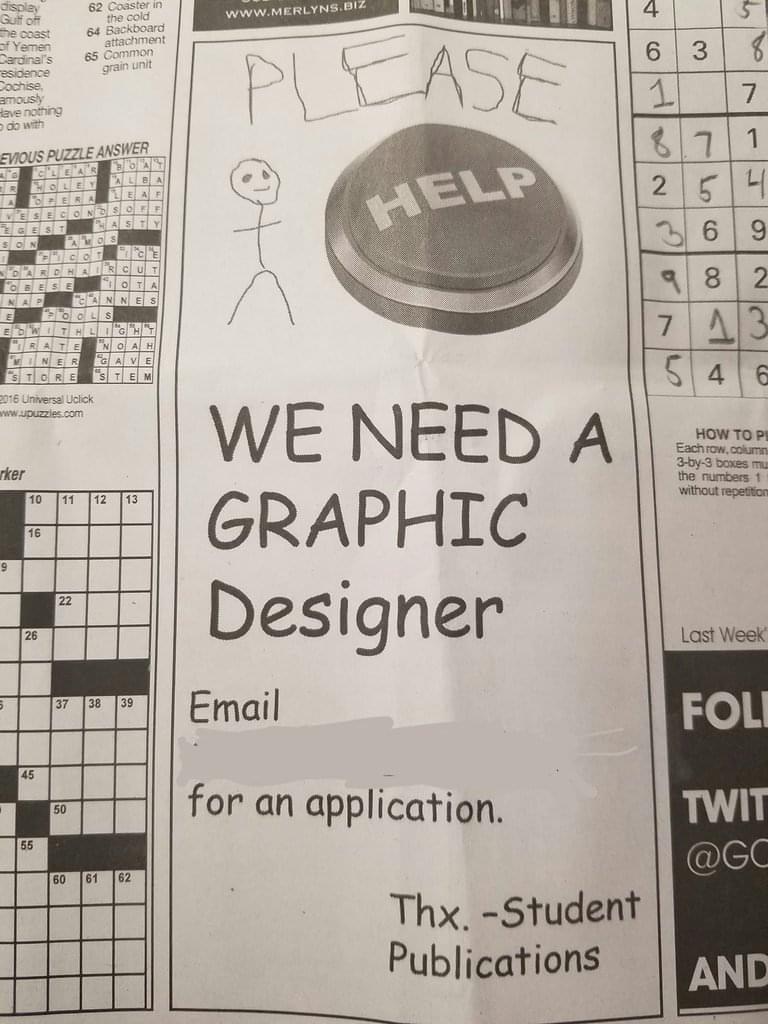 Proving it's effectiveness, the ad has gained glowing comments from Redditors:
MisterB78: "Can confirm; I'm a former graphic designer and I hate comic sans with a white hot passion. And papyrus. And copperplate."
Ripgroupb: "That's an amazingly effective ad. It stands out like a sore thumb and is sure to infuriate any sort of graphically oriented person lol."
UFOmemoney: "I think that's a brilliant ad for the job. It's pretty funny."
NeverCallMeFifi: "The comic sans. No graphic designer in the world can resist the allure of fixing comic sans."
Want to keep up to date?
Join our 75,000+ subscribers who do!