/
/

10 Hilarious Blunders Made By Candidates On Their Resume
10 Hilarious Blunders Made By Candidates On Their Resume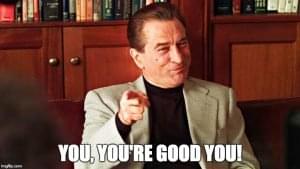 As a recruiter or hiring manager, it can be painstakingly hard to look at some of the junk that ends up on your desk.  When it come's down to resume's, you've seen it all from the good, the bad and the ugly. Sometimes you're genuinely left rubbing your eyes in disbelief and asking yourself "What did I just read?".
That being said, here are 10 of the most ridiculous blunders ever to appear on a candidates resume……EVER!
#1 Objective: "I want to play a major part in watching a company advance."
#2 Education: "I have repeated courses repeatedly."
#3 Skills: "I am bi-lingual in three languages."
#4 Salary requirements: "The higher the better."
#5 Job duties: "Filing, billing, printing and coping"
#6 Skills: "I'm a perfectionist and rarely if if ever forget details."
#7 Experience: "I'm a hard worker, etc…"
#8 Last Job: Owned own business. Reason left: Fired
#9 Traits: "I am honourable – I am the son of a librarian and a capricorn."
#10 Qualifications: "I have extensive experience with foreign accents."
Let's hope you stumble upon some better quality candidates for yourself!
Find out why over 400 staffing
firms choose SocialTalent Evolve
---
Find out how you can increase your revenue and profitability
with Evolve from SocialTalent