8 Industry-Altering Pieces of Recruitment News this Week - 25th April 2016
In recruitment news this week:
The Next Generation of LinkedIn Recruiter is Here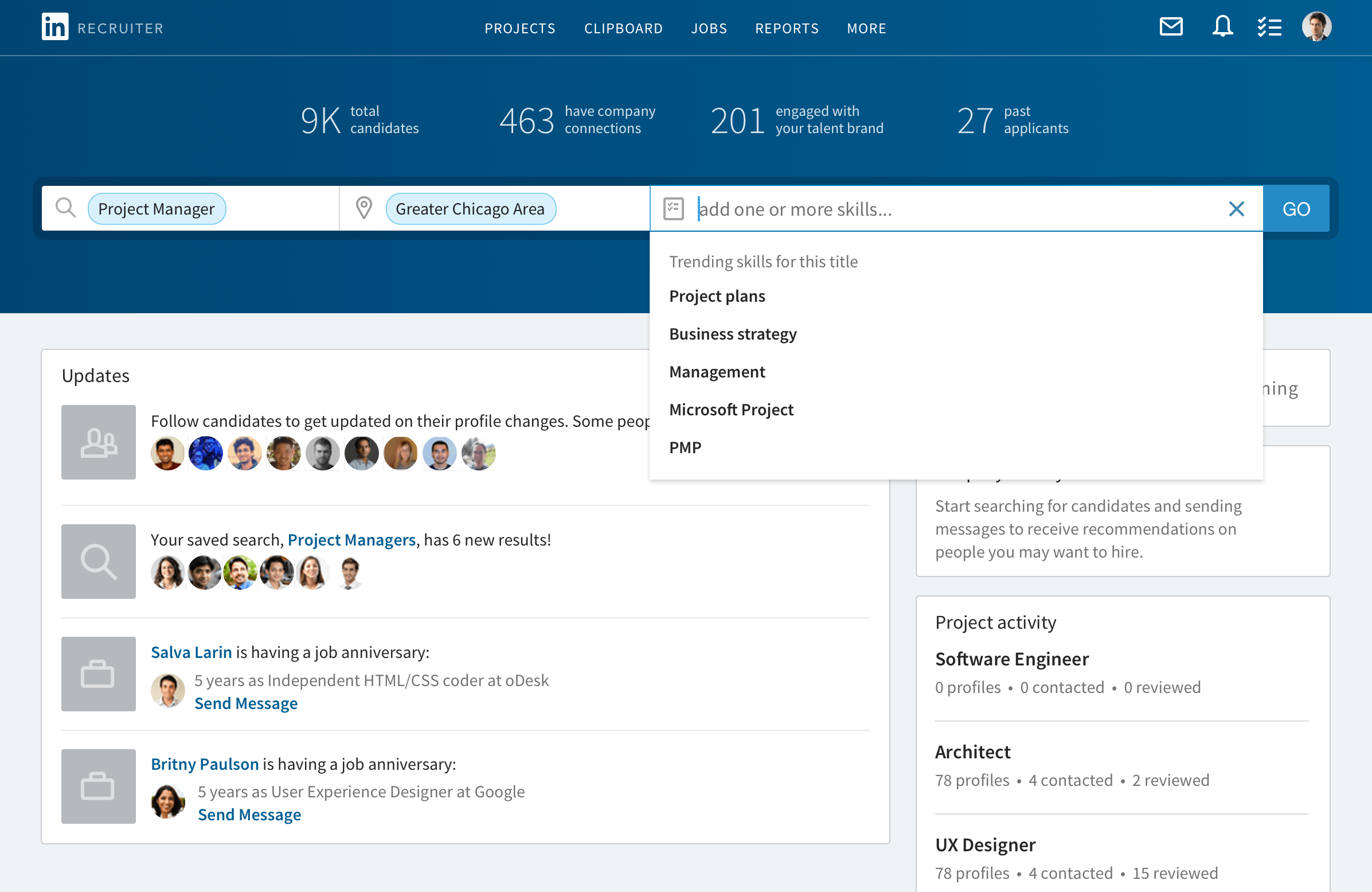 An upgraded version of LinkedIn Recruiter is now available and has already rolled out to over 80% of existing Recruiter customers as a free upgrade.
So what's different? Well, for a start, LinkedIn are claiming that those recruiters who use the next generation of Recruiter are viewing 42% more profiles per search meaning they're finding more relevant talent in less time. But in terms of new features, you can expect teh following:
An intuitive search bar – LinkedIn have simplified how you start a search by implementing an intuitive search bar that guides you (much like our own free SourceHub tool) through your search from job title to location to skills without having to develop a complex Boolean string.

"Find more people like" – "If I have a candidate that a hiring manager has given an excellent rating to, I'll go to "Find more people like." says Ginamarie Sampan, HR Manager at Preferred Brand International. Simply type in that person's name (and a few more names if you wish to get even more targeted), and Recruiter will serve up a list of candidates who have the same job title and skills, and who work at companies and in industries similar to that person. Additionally, it will show you the exact keywords used to build the list, so you can understand the starting point, and refine your results from there.
Smart Search – Once your search results appear, the clean new interface surfaces the most common refinement filters, from which you can add or remove suggested keywords to improve your results and identify talent you may have otherwise not considered. These insights-driven search suggestions will update in real time, to offer the most relevant key terms at any time. Your full list of advanced filters are also still available, we just moved them to a 'view more' link, to give you a cleaner page to work on.
Spotlights – These new filters help you prioritise candidates who are more likely to engage with your company based on their relationships on LinkedIn, including if they previously applied to your company, if they are 1st degree connections with your employees, or if they've engaged with your talent brand. Additional Spotlights show you people who your competitors target, or who've been in their role for awhile. All of these Spotlights help you bring that 1000+ results page down to a focused list of warm leads so you can spend your time where it counts the most, hiring and not messaging new candidates.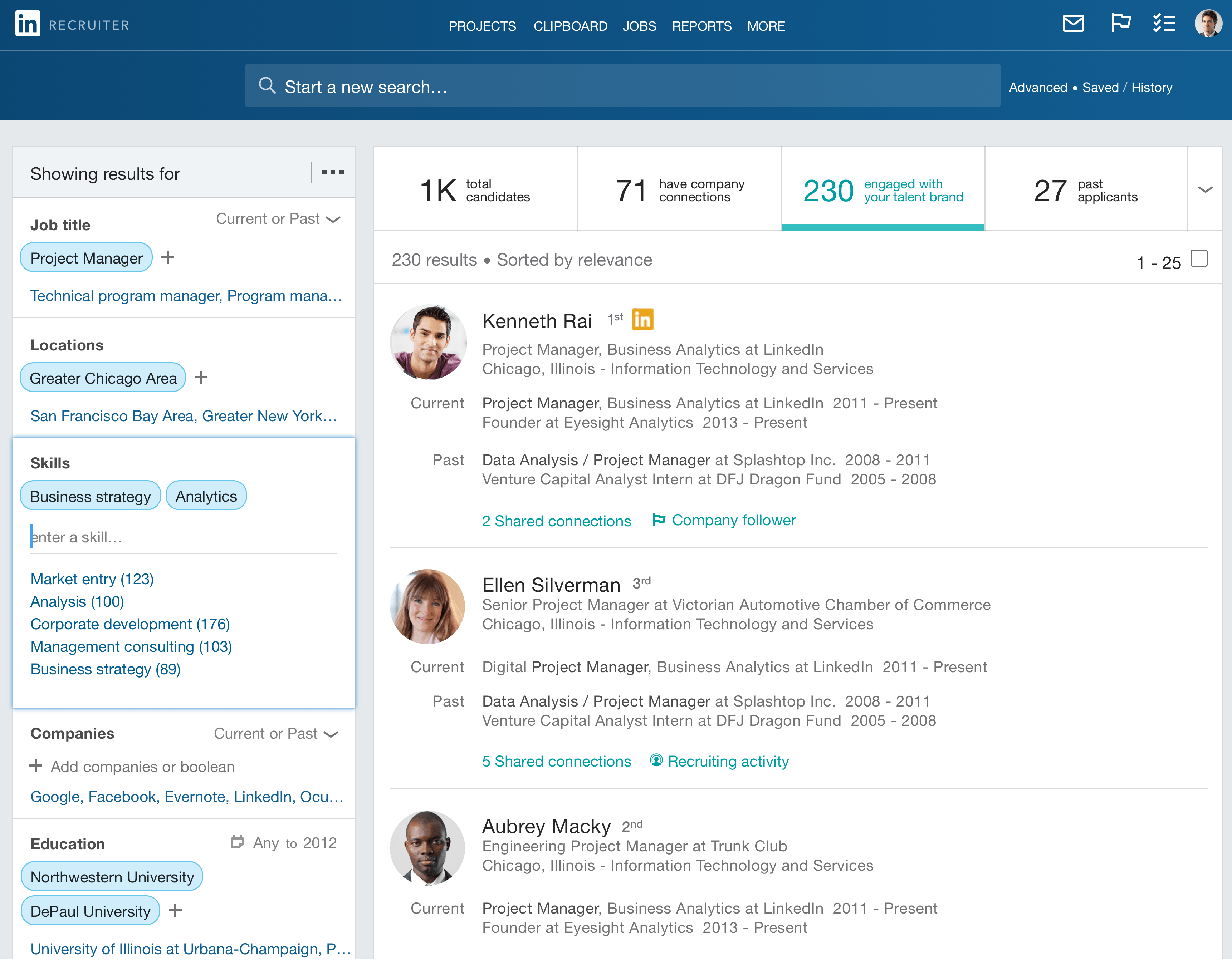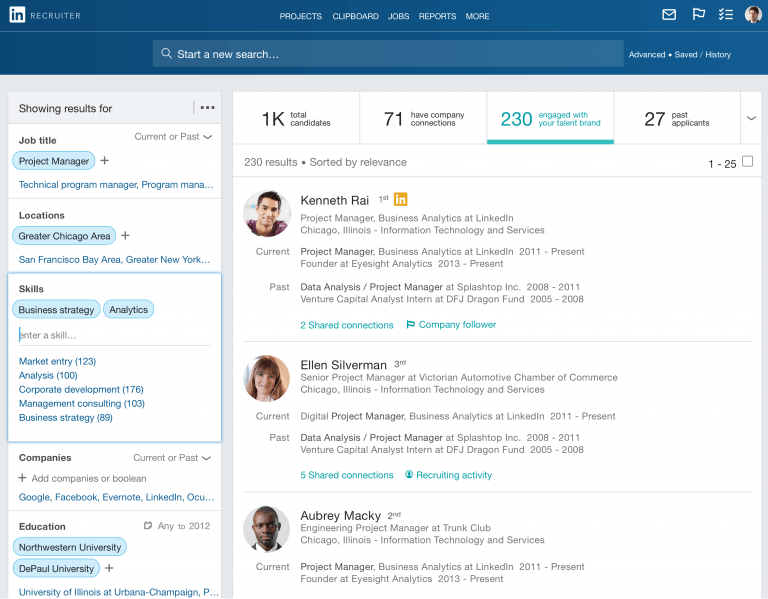 Have you had a chance to use the newly rebooted Recruiter? Fancy giving us your opinion? Comment below or start a conversation with us on Twitter @SocialTalent.
(RELATED: 6 (FREE) Incredibly Practical LinkedIn Tools for Recruiters)
LinkedIn Wants Millennials to Swipe Right… for a New Job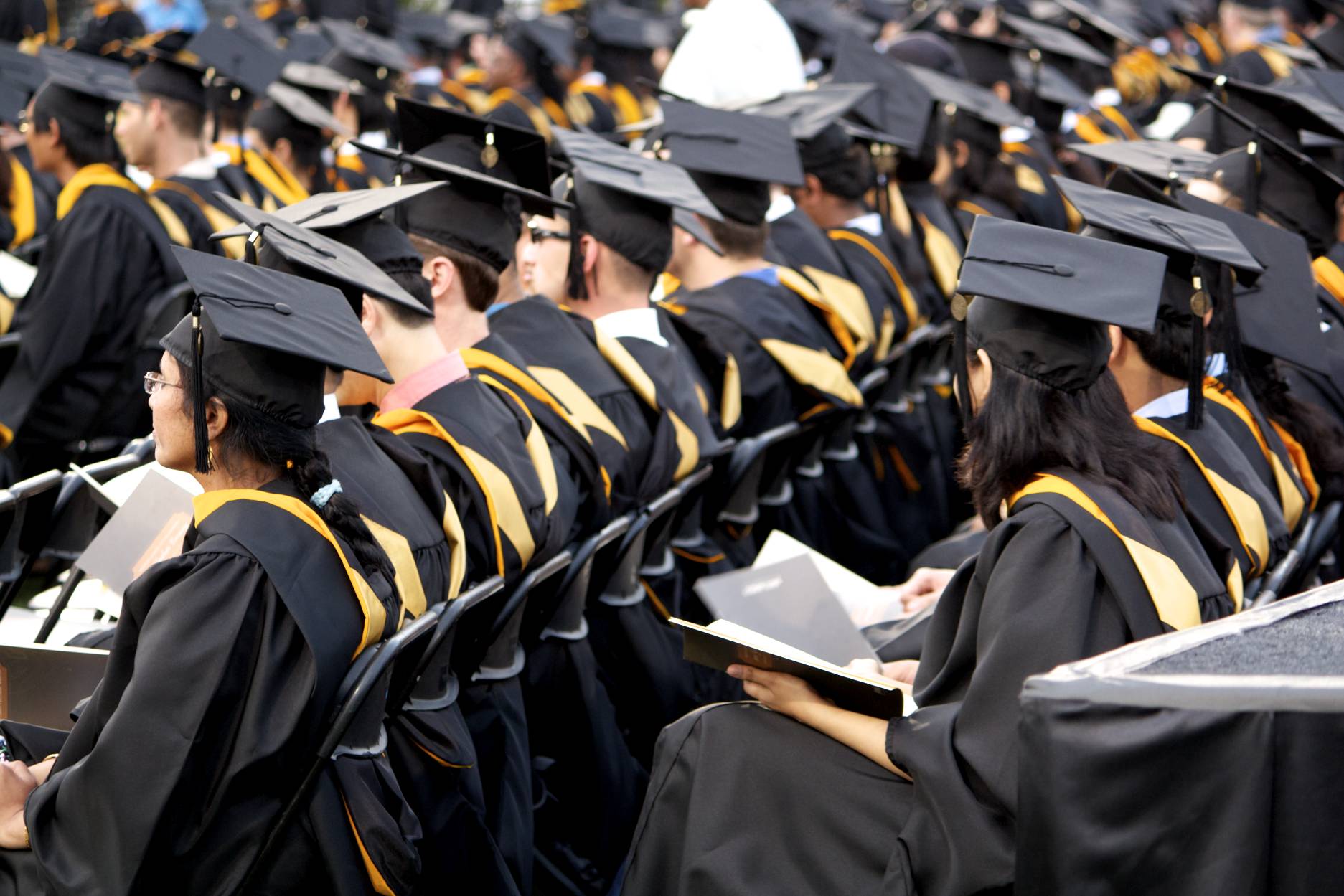 Last Monday, LinkedIn unveiled a first-of-its-kind Tinder-style LinkedIn Students app, tailored specifically for soon-to-be college graduates.
Touted as "your personal job exploration guide", the new LinkedIn Students app aims to help graduates tackle the college to career transition using insights from LinkedIn's database of over 400 million professionals.
When a student opens the app, LinkedIn serves up five items for them to review on that day which (like Tinder) they can swipe right through. First, there's a career suggestion based on their college and major, then there's a recommended article about career-related topics, followed by a company that often recruits from their college and then a few suggestions of jobs that alumni with similar majors from their college have pursued. Lastly, the app suggests an actual job listing the student might be interested in based on real data from the career paths of hundreds of millions of successful professionals.
For a quick overview of the new app, check out the video below:
The new LinkedIn Students app is available for iOS and Android in the US only for now.
(RELATED: 9 Pet Peeves EVERY Graduate Recruiter Has About Graduates)
New LinkedIn Job Posting Experience Helps You Craft Better Job Descriptions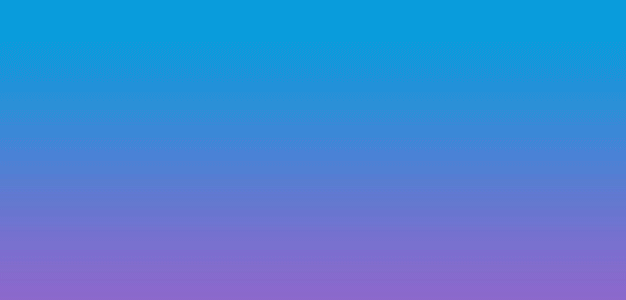 You wait months for a new LinkedIn update and then, like buses, three come along at once! Last Monday, LinkedIn also announced the launch of a new job posting experience, which gives you a helping hand as you write and optimise your job description.
So, how does it work? Well, the new job posting experience is set to help you in three ways:
1. You'll never have to write a job description from scratch again
As you fill in the job title and industry for your open role, LinkedIn will "tap into the power of the LinkedIn network" to recommend the top skills and education requirements to include in your job description.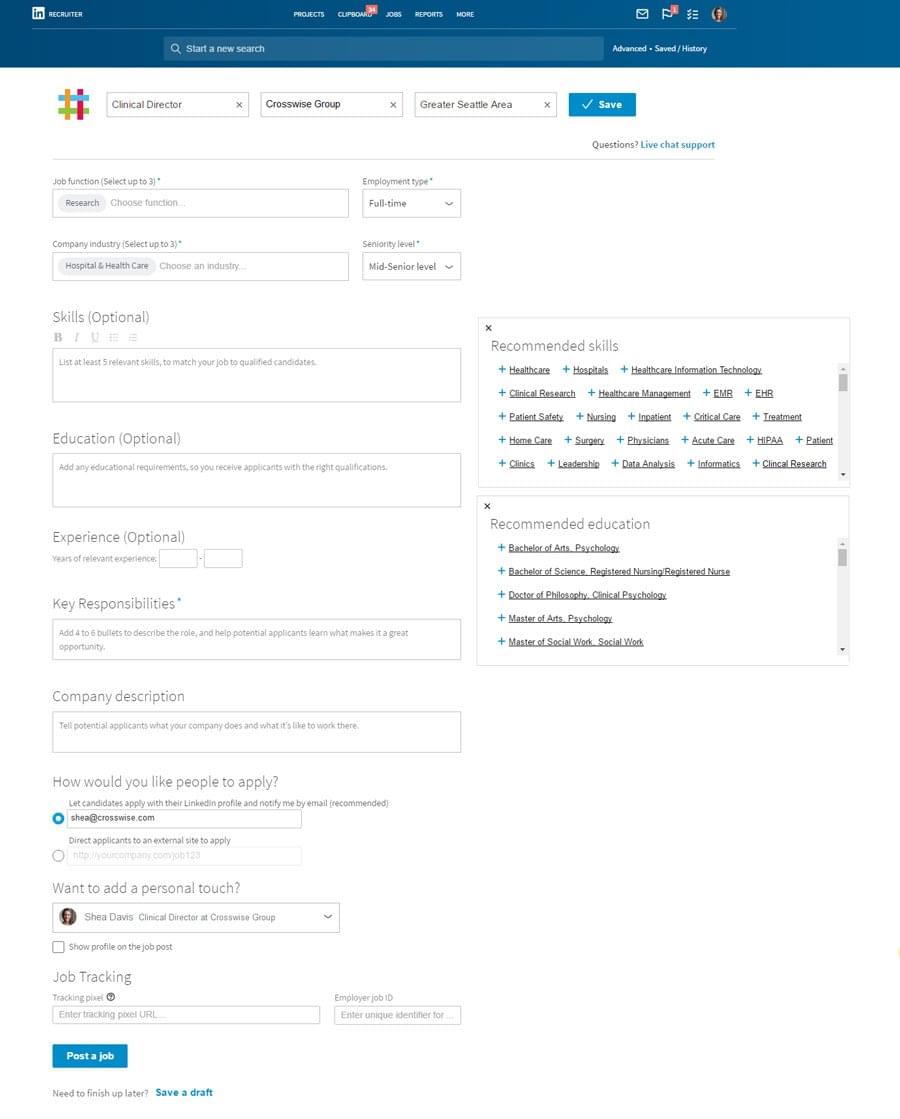 2. You can optimise your posts by staying on top of the most relevant skills for your role
Needless to say, as the skills of your target talent change and evolve, your job descriptions need to change alongside them. LinkedIn's new skill recommendations help ensure your job descriptions include the most up-to-date qualifications for your industry.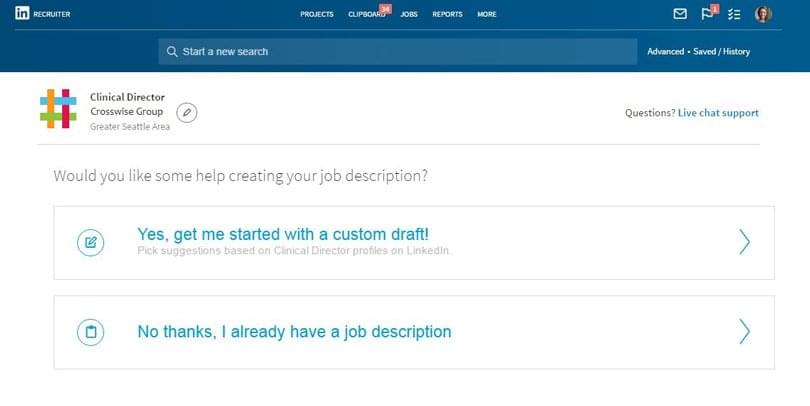 3. Your job targeting just got even better
LinkedIn match the skills and qualifications in your job post with the skills and experience that members list on their profile. They then advertise your openings to the most relevant members as they go about their day – in their email inbox in the morning, on their mobile phones, and as they're browsing the LinkedIn platform.
Learn more about the new job posting experience by viewing the tutorial video below:
(RELATED: The Ultimate Sourcing Ninja Guide to: Job Advertising)
Australias's Most Socially Engaged Staffing Agencies Revealed
LinkedIn have analysed the social reach (eg. Company Page followers), employee engagement (employee LinkedIn activity) and content marketing success (engagement with status updates) of hundreds of staffing agencies in Australia to determine who is harnessing the power of LinkedIn particularly well, to build their presence, engage potential candidates and clients, and recruit top talent.
And without further ado, below are the Top 5 winners across 3 categories: global, enterprise, and boutique: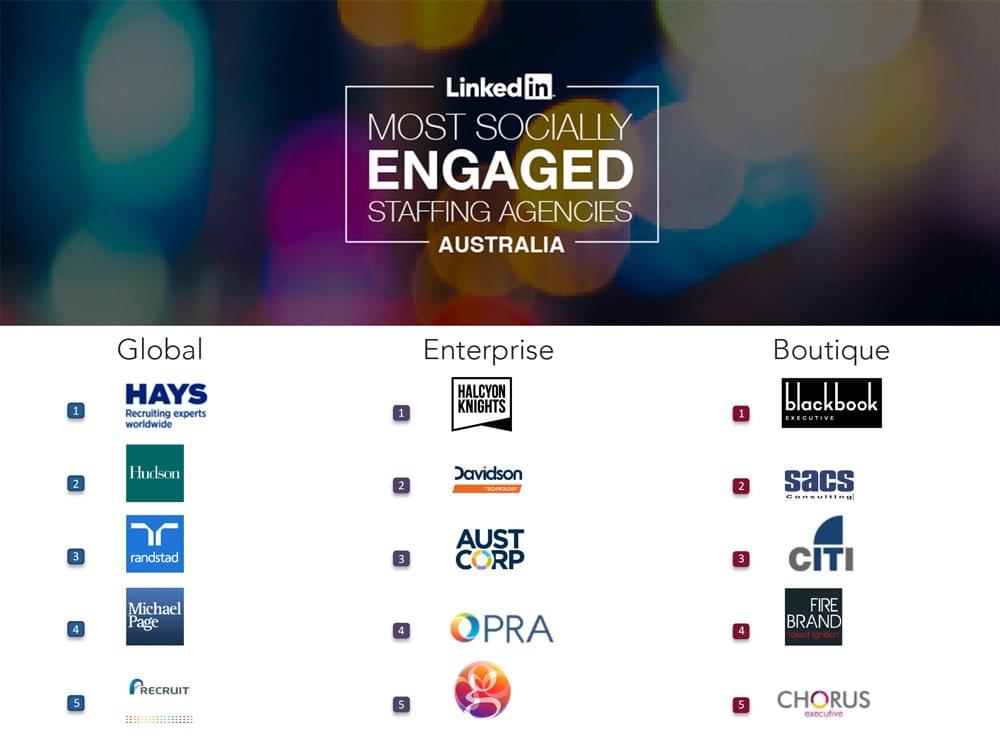 See the full list of 30 winners here.
(RELATED: 8 Australasian Recruitment & HR Conferences You Should Be Attending in 2016)
Autistic Candidate's Mother Makes Heartfelt Plea to Recruiters Everywhere
A candidate's mother has made an online plea on behalf of her son, who has applied for over 900 jobs and been rejected from all of them. Despite having a master's degree in computer science from Salford University, Scott Huck can't seem to get past the interview stage when it comes to job hunting- something his mother blames on his autism and the sheer "ignorance" of employers, who cannot see past his disability.
In an emotional plea, Shelia Wilson Huck took to Facebook to decry biased recruiters who fail to see his true potential. The post has since been shared over 30,000 times all over the world, including in Italy, the Netherlands and India. In it, Wilson Huck writes:
"I was so frustrated every time Scott came home from an interview and was disappointed; I just had to do something. It got to the stage where he got really depressed. There are hundreds of people in the same situation as Scott that are fighting to get a job – it's not uncommon. I think because he comes across a little bit differently employers run a mile. When you meet him you would think something was different but you wouldn't know what."
"He desperately wants to work and have a job. It just breaks my heart. A lot of people have asked why he doesn't start his own business but he needs to be out there working with people."
Wilson Huck goes on to explain how her son is a "lovely, bright, caring person", but that the continuous rejections have left him feeling despondent and depressed.
The post has since caught the attention of recruiters from the BBC and IBM, while a representative from Microsoft has also promised to look over his CV.
Read the whole post:
(RELATED: How to Increase Diversity Through Improved Recruitment and Hiring Processes)
These U.S. companies Pay the Most in 2016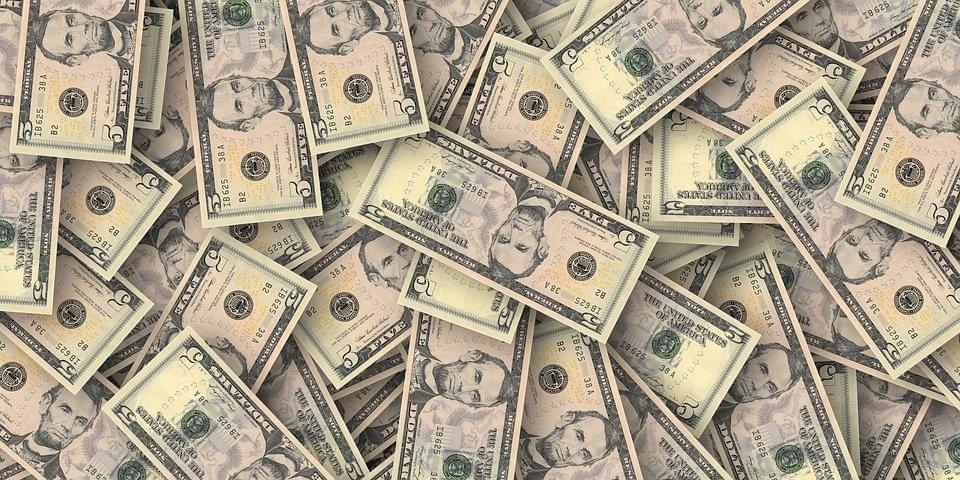 It will come as a surprise to no one that the highest paying jobs in America are almost entirely at consulting or tech companies. Yes, according to Glassdoor's annual list of the 25 highest paying companies in America (released on Wednesday), tech companies took 20 of the 25 spots on the list, with consulting companies snagging 4 others.
The lone outlier? The finance industry, of course. Consulting firm A.T. Kearney topped the list with a median total compensation of $167,534 and a media base salary of $143,620. Silicon Valley giants Google and Facebook also earned spots on the list.
The top 10 are as follows:
1. A.T. Kearney (Consulting)
Median Total Compensation: $167,534 | Median Base Salary: $143,620
2. Strategy& (Consulting)
Median Total Compensation: $160,000 | Median Base Salary: $147,000
3. Juniper Networks (Technology)
Median Total Compensation: $157,000 | Median Base Salary: $135,000
4. McKinsey & Company (Consulting)
Median Total Compensation: $155,000 | Median Base Salary: $135,000
5. Google (Technology)
Median Total Compensation: $153,750 | Median Base Salary: $123,331
6. VMware (Technology)
Median Total Compensation: $152,133 | Median Base Salary: $130,000
7. Amazon Lab126 (Technology)
Median Total Compensation: $150,100 | Median Base Salary: $138,700
8. Boston Consulting Group (Consulting)
Median Total Compensation: $150,020 | Median Base Salary: $147,000
9. Guidewire (Technology)
Median Total Compensation: $150,020 | Median Base Salary: $135,00
10. Cadence Design Systems (Technology)
Median Total Compensation: $150,010 | Median Base Salary: $140,000
Check out the full list on Glassdoor.
(RELATED: Recruitment and the Gender Pay Gap)
The 2016 Fall SourceCon Agenda has been Revealed!
SourceCon is known for bringing together the brightest and most thought-provoking minds in our industry, and this fall they're bringing them together at a 3-day event in Anaheim, California.
This year, SourceCon are "spicing it up" with one of their most diverse agendas to date with topics that cover: email marketing, search failure, candidate outreach, talent mapping, managing rejection, sourcing on Slack, competitive intelligence, and the ever popular innovative sourcing. In addition, the conference will feature 5 different tracks:
Identification
Engagement
Marketing/Branding
Leadership
A new Innovation Lab
Take a look at the full agenda
here
.
(RELATED: 9 Recruitment Conferences You MUST VISIT in Spring/Summer 2016)
Who Lies the Most on Their CV?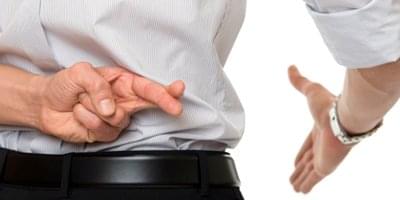 According to research by recruitment app, Job Today, over a third of Brits (38%) have told a CV lie at least once, and 1 in 4 (24%) admit to doing it regularly. But who are the main culprits? Well, the data found that men are more likely to tell CV fibs than women. In fact, two-thirds of women (66%) say they have never lied on a CV because it's 'too risky'. While, 42% of men admit telling lies with over half showing no remorse or guilt (22%)!
Regionally, the data revealed that London employers receive the highest number of deceitful CVs, with 44% of Londoners admitting to lying on their CV. Further north, candidates in Yorkshire and Humber found 42% of CV fibbers.  However, 74% of Scots say they have never lied in their CV.
Inaccuracies were most likely to be found in high-earning positions 33% lying about extra-curricular activities.
(RELATED: Could YOU Spot a Fake Employment Reference?)
Want to keep up to date?
Join our 75,000+ subscribers who do!