Keep up with the latest hiring trends!
/
/

9 Need-to-Know Recruitment News Stories – 21st September 2015
9 Need-to-Know Recruitment News Stories - 21st September 2015
In the news this week:
Hired Has A New CEO
There's been a bit of a leadership shuffle at Hired: President Mehul Patel has been promoted to CEO, while the previous CEO, founder Matt Mickiewicz, has become chief productive officer.
Patel (who has also worked at Lyft, Oracle, CNET and Kaggle, and who joined Hired 2 years ago), told me this isn't as big a deal as you might think. In fact, he said there was a longtime transition plan in place, and even before the official switch, he'd been taking on more and more business responsibilities.
"It's not a dramatic change," he said. So why make the change now? "All the signs were this model is working and we have product market fit. The growth rate of the business is increasing, so it seemed like a good time to have the CEO transition."
Patel actually became CEO back in July, but the company has been relatively quiet about it (though I guess the promotion was apparent to anyone who looked at his LinkedIn page).
The company recently hired its first CMO too — Juney Ham, co-founder investment advisor startup Upside.
On the growth front, Patel said Hired's revenue has been tripling year-over-year since it was founded in 2012 and is projected to reach a $100 million annualised run rate next year. The service is fully launched in nine cities and in beta testing in another four. And the company it just signed a lease on a 25,000 square foot office in San Francisco's Mid-Market neighbourhood.
Companies that have used Hired include Facebook, Twitch and Uber. Plus, naturally, Hired itself — Patel estimated that about 95% of the engineering team came in through the Hired service.
Hired says it screens job candidates through a rigorous process combining algorithms and human curation, so employers don't need to sift through a giant pile of résumés. Candidates are then wooed by the companies with "reverse cover letters," they get transparency into compensation and they receive a $2,000 bonus from Hired if they accept a job.
Perhaps most importantly, instead of dealing with a recruiter who's just trying to fill a role to earn a commission, the candidates work with Hired Talent Advocates, and those advocates are judged based on the job seeker's satisfaction.
The service was initially focused on tech roles, but it has since expanded to sales jobs. Ultimately, Patel said Hired could be used "for marketers, for human resources, for accounts for architects — all knowledge workers should be able to find a job this way."
What Do the Latest U.S. Hiring Trends Mean For You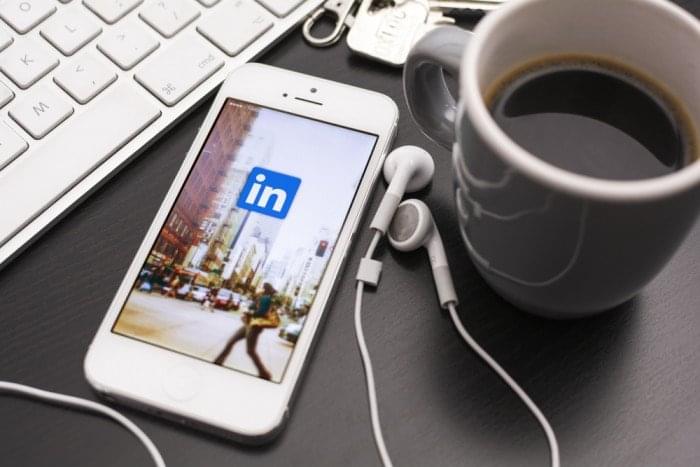 LinkedIn have just released their 2015 Talent Trends report, compiling responses from more than 1,600 professionals in the U.S. and Canada. Here's a quick breakdown and what it means for you:
Competition is increasing in unusual ways:
Only 30% of the workforce in the two countries is considered active talent, up 25% last year.
The study finds that active searchers aren't necessarily unhappy with their jobs — nearly half said they were satisfied, while 20% said they were neither satisfied nor unsatisfied.
45% of all American and Canadian workers (both active and passive) are participating in professional development opportunities, "with one eye open for their next opportunity," as LinkedIn puts it, even though only 30% are actively looking for jobs. These include researching jobs, researching companies, networking, and updating résumés.
What this means for you: Even happy workers are on the hunt for better opportunities. That means now is the time for more targeted recruiting and a stronger employer brand to reach new talent, as well as employee engagement initiatives to retain your best talent.
Workers rely on friends to find new opportunities:
65% of workers turn to their personal and professional networks for company referrals and recommendations.
62% looked for opportunities on online job boards.
61% checked "social professional networks" (LinkedIn's generic term for itself).
Only 54% visited company websites.
Just 31% used search engines.
What this means for you: Social media is now officially as important as job boards when it comes to recruiting, so you need both a presence on and a strategy for social talent acquisition. Once again, employer branding comes into play, as workers' most trusted resource is their circle of friends and colleagues. What they hear about your brand, from social media posts and Glassdoor reviews and LinkedIn company pages, affects what they tell their job-seeking friends. Online job boards are becoming less important, so perhaps it's time re-allocate funds from your careers site to your social media channels.
Candidate care is a major factor:
83% of global talent say a negative interview experience can change their mind about a role or a company they once liked.
77% say the interview is extremely or very important in making their final decision to accept or reject an offer.
After the interview, 49% want to hear from the company periodically, even if there's no update.
94% of those surveyed want feedback, and those that receive it are 4x as likely to consider the company for a future opportunity.
Yet only 41% of respondents say they've received feedback in any form.
What this means for you: Candidate care can be a powerful differentiator for your organisation. It can reinforce your employer brand and show off your culture — which is one of the top three factors in U.S. and Canadian job-seekers' consideration of a job offer. If you're keeping candidates waiting in the lobby, not telling them about your culture, and not communicating with them after the interview, you could be alienating your ideal workers. Make candidate experience a valued part of your recruiting and employer branding efforts to stay ahead of your competitors.
LinkedIn's survey makes clear that there are 3 important factors for hiring in the competitive landscape:
Employer branding
Social media recruiting
Candidate experience
Job-seekers, both active and passive, are searching for companies that engage them online, treat them well during the application process, and have a reputation as an employer of choice. Looking ahead to your 2016 budget, these areas should take focus. They certainly will for your competitors.
Female Recruiters 'Side-lined by laddish drinking club culture'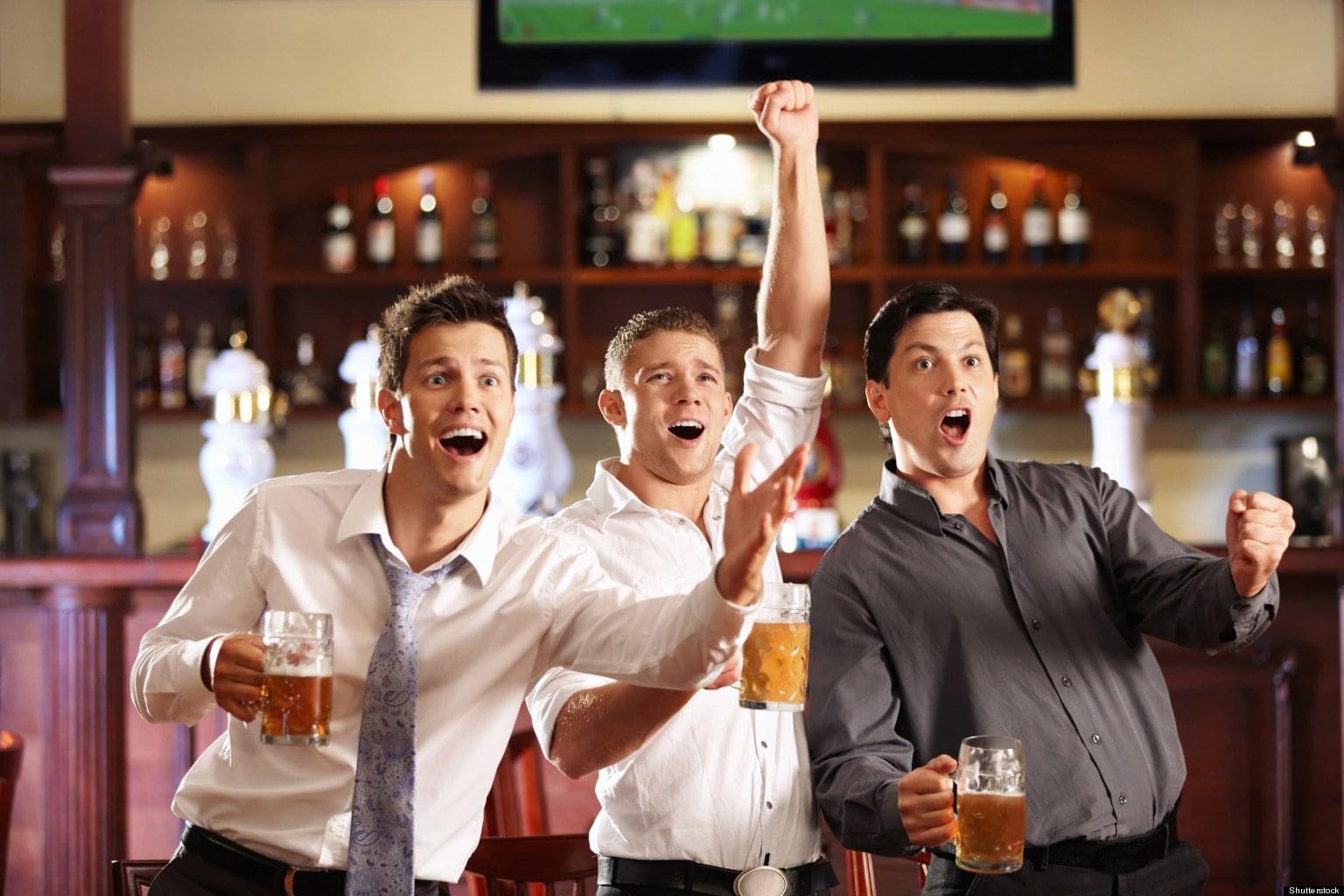 Recruitment agencies must stop their laddish drinking culture if they want to retain women in the sector. That's the advice given by Ann Swain, Chief Executive of APSCo and a Board Member at Women in Recruitment.
"I think there is a young boys' club and Friday nights drinking is definitely a part of that," Swain tells Recruitment Grapevine. "There is a view that young men with a certain personality type want to be out there watching rugby, drinking, and going to Spearmint Rhino Club. That environment has been encouraged to attract the type of people that have historically been successful in recruitment."
She continues to state that, while a lot of women may have become successful by joining the laddish culture of some recruitment agencies, other females can be affected negatively if they don't join the young boys' club on Friday night binges. Swain continues: "Women can be side-lined if they don't want, or can't, do that because they are heading home to their families, or because they have a caring role, or simply because they don't have a taste for being involved in that, or pretending that they enjoy that environment."
Her statement comes after Women in Recruitment released a report about what makes women leave the recruitment industry. The report looked into why women, who are often better billers, leave the sector more often than men. The organisation commissioned Westminster Business School to find out why. Researchers from the school polled 417 recruiters and 101 recruitment companies.
While family responsibilities and a lack of female mentors or role models were the biggest things that affected women's careers negatively, 41% identified the boys' club as one the of the most negative career progression obstacles.
Ruth Sacks is the Director of Business Development at Westminster Business School, and one of the researchers behind the report. She tells Recruitment Grapevine: "If you believe that there is an old boy's club, then career progression will be about who you know. If that means that you have to go out for drinks on a Friday, Thursday and Friday night, and you can't, or don't, want to do that, then that becomes a huge constricting factor."
Swain agrees, and says that women who want to be successful have historically been forced to embrace the laddish culture if they want to make a career for themselves. She says: "If I look at my career, I've stuck in with all of that because it was the only option. There is less of it now than it used to be, but there is still a culture that if you do well, then you get a car. To be honest, I was never really interested in cars or rugby. I am a football fan. I don't like rugby and I definitely don't like golf. I think women need to be honest and assertive. I think that many recruitment companies are far more receptive to revisiting the incentives and the things that they deemed pleasurable in their day."
Swain adds that it is not just women who could benefit from breaking the young boys' club. She says: "Actually, it is the same thing with the men in the recruitment market. People are looking for different things. They want more flexibility whether they are men or women."
Recruitment agencies looking to change their company cultures should start by simply asking their employees what they want, Swain advises. "They need to be creative," she says. "They can put out a questionnaire saying that they are looking at putting on something, that there is a list of things, and ask what would you like to do? Then they might find that going to a bar with a club afterwards might not be something that the women want, and that there are opportunities to do something else."
What are your thoughts on the subject ladies? Let us know in the comments below or on Twitter (@SocialTalent).
An In-Depth Look at Absolut Vodka's Fascinating Graduate Recruitment Program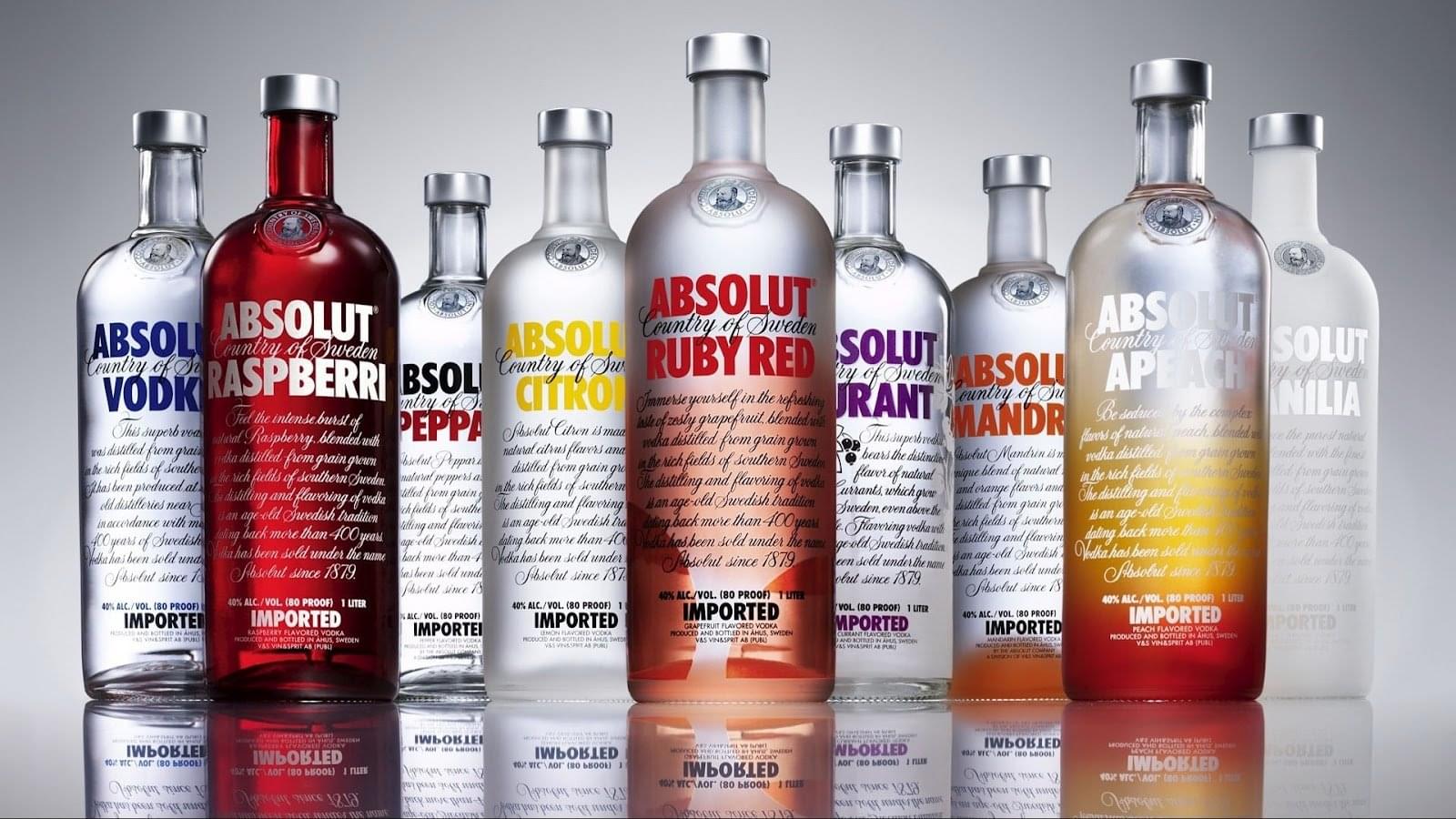 You can recruit college students in a variety of ways. You can go the traditional route via college career fairs. You can have a compelling Instagram page. Or, you can do what Absolute Vodka did and challenge them to submit two-minute long YouTube videos explaining why you should hire them, which look something like this:
Absolut Graduate
, is now in its second year. The concept is to get "brand ambassadors" to go to major cities – Amsterdam, Paris, Toronto, etc. – and act as "boots on the ground" marketers for the Swedish-based liquor company, said Absolut's Broadcast Director Bjorn von Matern.
The company is looking for people who can represent the brand well at events like art shows and club openings. But they are looking for creative thinkers as well – people who can try creative new marketing techniques on the fly and find out what works, according to Absolut's HR Business Partner Linda Lundkvist.
The hope is that after the 18-month program is up, the ambassadors have a sense of what marketing strategies resonate with the public, which they can use to help inform the company's overall strategy. And while a job isn't guaranteed at Absolut once the 18-month program ends, the hope is that each ambassador not only gets hired at the Swedish company, but also thrives there.
"We are hoping to find our next CEO with this program," said Lundkvist, only half-jokingly. "Exactly," von Matern said, again only half-joking. "We are being very nice to the people in the program, because there's a chance they might be our boss."
The Idea
Encouraged by the success of its sister company's graduate campaign, Absolut decided to borrow the idea and started the Absolut Graduate program last year. In 2014, the company sifted through 160 applicants and hired 4 "brand ambassadors" in 4 cities – Amsterdam, Paris, Stockholm and Toronto – through the program.
In 2015, Absolut is running the program again, with the intention of hiring another 3 to 5 ambassadors, according to von Matern. Once hired, brand ambassadors go to events in their city, such as fashion shows and grand openings, and spread the word of Absolut. Additionally, they have the freedom to try some of their own ideas, von Matern said.
How Absolut recruits for Absolut Graduate
One of the most fascinating parts of Absolut Graduate is how Absolut recruits for it. Lundkvist and von Matern spread the word through traditional means – career fairs, LinkedIn posts, advertisements in local newspapers. But, they asked for a unique type of application. Instead of a traditional resume and cover letter, graduates were asked to submit a two-minute YouTube video explaining why they are right for Absolut Graduate. Here are two of the more compelling submissions:
The first year, Lundkvist and von Matern received 160 submissions. The second year they had to limit applicants to Sweden citizens because of legal reasons, and received 100 submissions. "The films were so much better than I expected," von Matern said. "I was really surprised by the creativity."
What Absolut is Looking for in Candidates
Once all the videos come in, Lundkvist and von Matern screen them all to find the best 15 or so. They then invite the creators to a group interview at Absolut's headquarters.
"We wanted someone who was energetic, who was passionate and who was creative," von Matern said, describing what the company was looking for in the videos. "After all, they are going to be in a new city representing Absolut at all of these events, so we needed people who were friendly and outgoing, but also creative enough to come up with new ideas."
During the group interview at Absolut headquarters, von Matern and Lundkvist look to see if the application video accurately reflects the candidates' personalities. Then, to further test the applicants, they have them make a drink on the spot to see how they could handle impromptu situations. "It wasn't about who made the best drink," Lundkvist said. "It was about how they handled themselves."
From there, Lundkvist and von Matern select the best seven candidates. Those seven names are then passed along to the location managers in the cities the ambassadors will serve. They interview the candidates and select the one that best fits their needs.
Once hired, candidates go through a 3-week training process where they learn how Absolut Vodka is made, what makes it different from other vodkas and the ethics of the organisation, von Matern said. After that, they are sent to their location for their assignment.
Life as an Absolut Graduate
Once training is done, the Absolut Graduates spend 18 months at whatever city they've been assigned to. There, they work with the cities' location manager as boots-on-the-ground marketers for the company. What does that mean, specifically? Well, first off, they go to a variety of events such as art shows and club openings to represent Absolut Vodka. That entails them passing out free samples, telling the Absolut story and hearing how the general public feels about the brand.
Additionally, they are given license to try their own ideas on how to market Absolut in their cities. "Their goal is to raise awareness of Absolut in their city, and we want to give them the freedom to be able to do that in the ways they think are going to be most effective," von Matern said. "The advantage here is they get the results in real time, so they quickly learn what works and what doesn't."
Once the 18 months are up, the goal is to hire the ambassadors full-time at Absolut, with the hope that their new ideas can help shape the company's overall marketing efforts. So far, that's been the case, as Pernod Ricard's properties have seen 80% of ambassadors in similar programs get hired to full-time roles after their 18-month tour ends.
What Can Your Company Learn from this Program
On the recruiting side, it's a unique way to get college students buzzing about the company. Instead of the traditional way of recruiting, these videos bring an energy to Absolut's college recruiting efforts that most processes lack, while also providing a unique and effective way for screening candidates.
On the business side, the program is a great way to get strong ambassadors representing Absolut in cities throughout the world. Additionally, it gives these people the freedom to test new ideas in real-time, the results of which Absolut can use to inform their overall marketing efforts.
Bottom line: Absolut, like most companies selling consumer products, has to continue to innovate to stay relevant in the marketplace. This program is the perfect way to make that happen, where small-scale tests by creative people can inform full-scale strategies.
LearnUp: Closing the Skills Gap for Entry-Level Job Seekers
In the time leading up to starting her next company, LearnUp co-founder Alexis Ringwald spent six months at unemployment centres throughout the San Francisco Bay Area trying to learn exactly what was holding job seekers back amid the recession.
One of the things she saw was a mismatch between the kinds of customer service and entry-level skills employers wanted to see with new and untested hires. So she created an educational platform with short modules that job applicants can use to learn about the requirements and practices of a job before they apply. It covers interview preparation, job coaching and skills that are needed for specific positions.
LearnUp's modules include batches of 3-10 minute learning modules containing information about things like office equipment and copying machines (if you're applying for a retailer like Staples). Candidates go through this one-hour training and learn a little bit about the position before interviewing. It also helps employers filter out candidates who are more motivated or who have taken the time to go through a training.
Ringwald specifically wanted to target non-white-collar jobs, because 73% of positions in the country require less than a college degree.
Today, the company is announcing an $8 million round led by NEA and Shasta Ventures, with participation from Greylock Partners, Floodgate, and High Line Venture Partners. The funding will go toward partnerships across the retail industry, call centers, hospitality and food. Already, the company has partnered with Old Navy, AT&T, Fresh Market, Dick's Sporting Goods and Sprint. The company says it's able to triple the ability of a job applicant to get hired and that employer partners see 30% less turnover along with more efficiencies in their hiring process and speed. Old Navy is using the platform to train 200,000 workers.
Best Companies for Interview Experience Revealed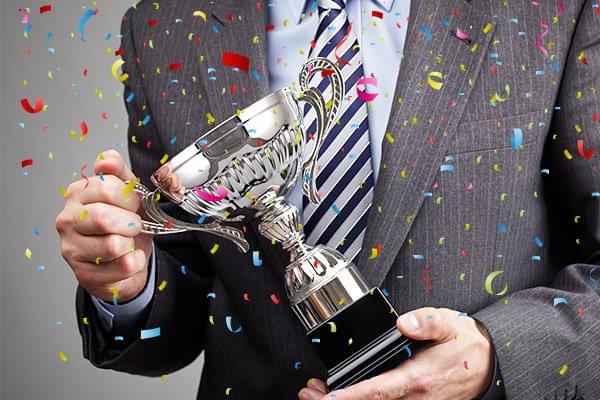 The companies that offer the nicest interview experiences for candidates have been revealed. Review site Glassdoor has listed the companies that do their best to put candidates at ease and ensure their interview is as pleasant as possible.
The winners of Glassdoor's Candidates' Choice Awards recognise employers that have provided the best interview experience. More specifically, they have recognised employers across 46 industries that have had positive feedback reported regarding the interviews. The Top 10 companies are:
Airlines: United Airlines (73% positive interview experience)
Banks & Credit Unions: S. Bank (72% positive interview experience)
Computer Hardware & Software: Intel Corporation (71% positive interview experience)
Department, Clothing, & Shoe Stores: American Eagle Outfitters (78% positive interview experience)
Enterprise Software & Network Solutions: Oracle (61% positive interview experience)
Fast-Food & Quick-Service Restaurants: Starbucks (76% positive interview experience)
Federal Agencies: US Postal Service (70% positive interview experience)
Insurance Carriers: State Farm (68% positive interview experience)
Internet: eBay (64% positive interview experience)
Oil & Gas Services: Schlumberger (69% positive interview experience)
According to the feedback shared, winning employers provided transparent, efficient and organised interview processes whilst communicating with candidates throughout.
A United Flight attendant job candidate said: "Straight to the point & professional. Starts out with a presentation on the company & more details on the position itself. Then, a recruiter, who is a current flight attendant, will call you back for your 1:1 interview. The good thing about being interviewed by another flight attendant is that they know the kind of people they want to work with."
Another American Express Customer Care Professional applicant said: "Applied online with employee referral and received a reply within two weeks. From there the interview process was quick. I interviewed on two separate occasions with different managers, completed background and drug screening."
Scott Dobroski is the Career Trends Analyst at Glassdoor. Speaking exclusively to Recruitment Grapevine, he said:  "Today's job market is a job seeker's market, with job creation on the rise and companies hiring more than the past few years. Employers offering the best interview experience are setting themselves up in the best position to win these hires. Companies that understand the importance of this first impression have a competitive advantage over those which do not."
This Is How Long a Recruiter ACTUALLY Spends Reviewing a CV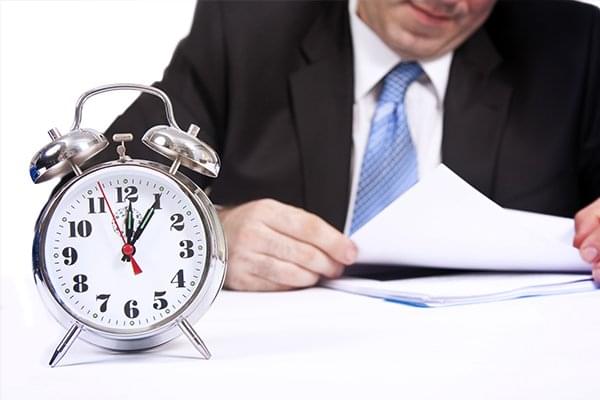 The average amount of time that is spent looking at a candidate's CV has been revealed. And it seems they don't have long to make an impression!
With 400,000 graduates flooding the jobs market this year, 40% of employers are calling for candidates to be more creative on their CVs. Because, according to research by the New College of the Humanities (NCH), the majority of employers find it impossible to tell CVs apart, with approximately 73% of Britons using Times New Roman or Arial fonts.
Almost a quarter (24%) of applicants claim they have excellent written communication skills, with many using clichés in their CVs. Nearly half (47%) also claim to 'work independently' and 32% say they're a 'team player'. As a result, NCH results show that the average time taken to look at a CV is three minutes and 14 seconds, with 62% doing it in less than this. It also found that 20% of employers have discarded a CV before they've even finished reading it.
Swatee Jasoria, the Director of Professional Development at NCH explains why this may be the case: "These clichés often appear in the job descriptions that are written by managers and recruiters, which naturally results in keen graduates tailoring their language to reflect that used by the recruiter.  One way to eliminate the use of these clichés in CVs is to eliminate them from job descriptions and advertisements."
The research also identified employer's top 10 most over used CV phrases likely to put them off potential employees:
1) Can work independently (47%)
2) Hard worker (42%)
3) Works well under pressure (39%)
4) Good communicator (36%)
5) Enthusiastic (35%)
6) Team player (32%)
7) Good listener (28%)
8) Excellent written communication skills (24%)
9) Proactive (22%)
10) Problem solver (19%)
Moreover,12% have applied for jobs with typos on their CV and 1 in 10 (8%) have fabricated the truth about the length of employment at previous companies. 5% have also lied about previous positions and 5% about their references. The research also shows that almost twice as many women (11%) lie about their hobbies compared to men (6%).
Jasoria added: "The recruitment process is two-sided; it is about a recruiter finding the right candidate for the job, and the graduate finding the right job for them. If a graduate has to lie on, or fabricate elements of, their CV to get an interview, then the job is not right for them."
These statistics encourage candidates to be more creative with their CVs. It shows that 40% of UK employers would be more inclined to interview those using innovative design or video formats.
Top 10 Twitter Accounts to Follow for Career Advice in 140 Characters or Less
Has your Twitter account made the coveted Mashable.com list? Time to find out:
1. @BrazenHQ: Over the years, BrazenCareerist has consistently provided college students and young professionals with excellent — and a bit edgy — advice on topics like internships, first jobs, getting ahead at work and more.
2. @CAREEREALISM: The experts at CAREEREALISM understand that every job is temporary, and they've been helping people navigate the uncertainty of a career in the 21st century since 2009. You'll find several new career advice articles every day.
3. @CareerPivot: Marc Miller is the man behind CareerPivot, and his own career story is as interesting as the advice he provides his readers. It includes: 22 years at IBM, several tech startups, a short time as a high school teacher and a job with the Jewish Community Association of Austin. A near-fatal bicycle accident changed his life, and he now helps job seekers, especially Baby Boomers, pivot toward new careers.
4. @dailymuse: If you're looking for a career muse or to learn about the way creatives use muses to inspire them into action, The Muse will do quite nicely. Their recent explanation of an email template that'll get you a meeting with anyone you ask is a great example of how The Muse inspires professionals.
5. @ErinKennedyCPRW: Resume advice is just one of the many things Erin Kennedy of Professional Resume Services tweets about. She also offers tips and tricks related to social media for job seekers, cover letter writing and LinkedIn, and offers some nice inspirational quotes to get you out of a resume rut.
6. @flexjobs: FlexJobs' tweets focus on flexible and remote jobs, the latest flexible economy news and job seeker success stories to help others learn what really helps land a flexible job.
7. @Glassdoor: The folks at Glassdoor have developed a winning formula of helpful career advice and company reviews. Their blog is a mix of career advice, job search tips and interesting data related to the job market.
8. @Holly_Hanna: Holly Hanna is the brains behind The Work At Home Woman, "an advocate for telecommuting and home-based businesses that empower women to balance life on their own terms." If you've ever wanted to work from home or start a home-based business, she's got the goods.
9. @idealistcareers: For anyone interested in a "social impact" career, Idealist Careers is a must-use resource. It offers general job search advice with a nonprofit twist, stories of people finding dream do-good careers and fun content like Nonprofit Jobs For Foodies. They also offer regular live Twitter chats under the hashtag #IdealistCareers.
10. @JobHuntOrg: This job advice powerhouse, headed by Susan P. Joyce, has been around since the early days of online job searching in 1995, and continues to put out relevant, useful content. The site specializes in in-depth job search advice for every scenario imaginable, as well as a healthy amount of tips for career changers in particular.
See the rest of the Top 20 here. P.S. You could do worse than to take a look through the followers of such accounts when on the hunt for talented candidates.
The Social Talent #BlogTakeover (Sept 21st – October 2nd)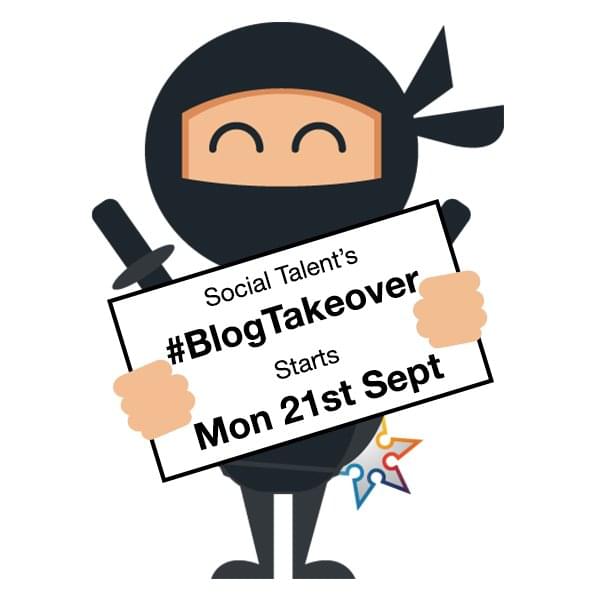 As I'm on holidays for the next 2 weeks, today officially marks the start of the Social Talent #BlogTakeover – a two week long extravaganza that will see a different member of the ST team take the reins each day and post a blog post all of their own. That's right folks! Reza, Stephen, Klara, Ellen, Lisa, Ciaran and Shane will all be taking to their typewriters and creating content for you guys next week and the week after. Can you smell the fear-tinged excitement?!
Ellen is up first, and she's written an open letter to graduate recruiters… I wonder what she has to say? You'll find out, right here, tomorrrow!
Find out how the likes of IBM, IKEA and Siemens
drive hiring excellence with SocialTalent
---