9 Way To Boost Employee Engagement (Infographic)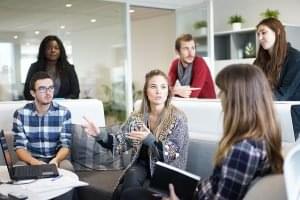 Employee engagement is one of the most powerful motivators within a company. Employees who feel empowered within their role and are committed to their company's goal are guaranteed to be more productive as well as loads more benefits. Our friends over at Casemore & Co are experts when it comes to top performing organisations and companies that are priming themselves for growth. They have created this infographic detailing the nine best ways to improve employee engagement based on their in-depth research.
You can check out more of Casemore & Co's great work on their blog.  They regularly post fascinating insights from their work with companies all over Canada.
Want to keep up to date?
Join our 75,000+ subscribers who do!