Keep up with the latest hiring trends!
/
/

BUMPER EDITION: Weekly Recruiting News – 9th February 2015
BUMPER EDITION: Weekly Recruiting News - 9th February 2015
In the news this week:
LinkedIn's Q4 Earnings are OUT!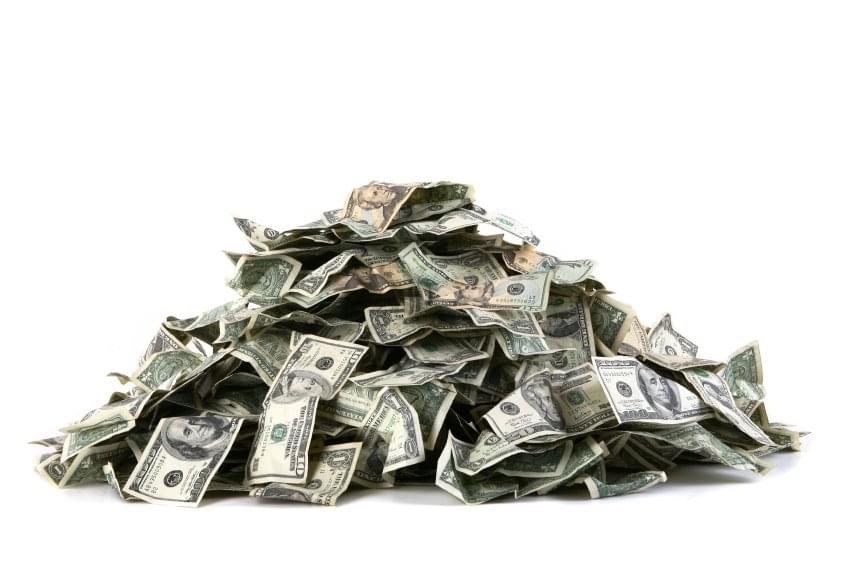 And they are showing some serious numbers! Revenue for the professional network's fourth quarter was $643 million – 44% increase compared to the $447 million the company brought in in the fourth quarter of 2013. But that was nothing compared to the site's total revenue for the year that was 2014! LinkedIn's total revenue for 2014 came to a whopping $2.219 billion – an increase of 45% compared to $1.529 billion in 2013.
Revenue from Talent Solutions products totalled $369 million – increase of 41% compared to Q4 2013 – and represented 57% of total revenue in the fourth quarter of 2014 (just 1% less than they did last year). Marketing Solutions products produced a total of $153 million, an increase of 56% compared to the fourth quarter of 2013. They also represented 24% of Q4's total revenue (up 2% from Q4 2013). Premium Subscriptions products brought in $121 million (a 38% increase from Q4 2013), but only made up 19% of total revenue in the fourth quarter of 2014, compared to 20% of total revenue in the fourth quarter of 2013.
We reckon they'll probably see a greater percentage of revenue from premium subscriptions next year with the introduction of the "commercial use limit on search", we're also excited to see what next products they'll release this year to ensure 2015 revenue exceeds 2014's just as it did 2013's!
Twitter Strikes Deal for Tweets in Google Search Results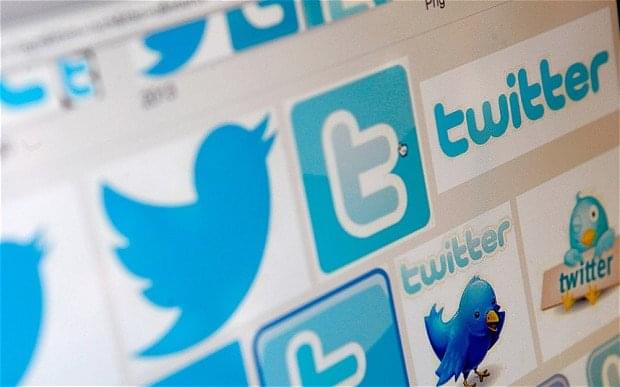 It looks as though tweets are set to have a larger audience than ever before, if reports of a deal between search engine giant, Google, and the social network are to be believed.
According to Bloomberg, the new deal will make users real-time updates instantly searchable via Google, sometime in the first half of this year. Google previously had to crawl Twitter's site for the same information.
The agreement underlines the progress that Twitter Chief Executive Officer Dick Costolo is making in getting tweets seen by more non-users and generating more advertising revenue from a larger audience. Twitter already provides data to Microsoft's Bing search service and to Yahoo!, but this new deal is clearly a direct bid to draw more people to its site as user growth slows.
For Google, we believe search results will be enhanced by access to real-time tweets and a much broader amount of content, wrote Doug Anmuth, an analyst at JPMorgan. He continued by saying that deal means more opportunities for Twitter to convert, and possibly monetise, logged-out users, while also increasing the frequency that people with Twitter accounts check the site.
Twitter have yet to comment on the deal.
3 BILLION Video Views Per Day…..On Facebook That Is!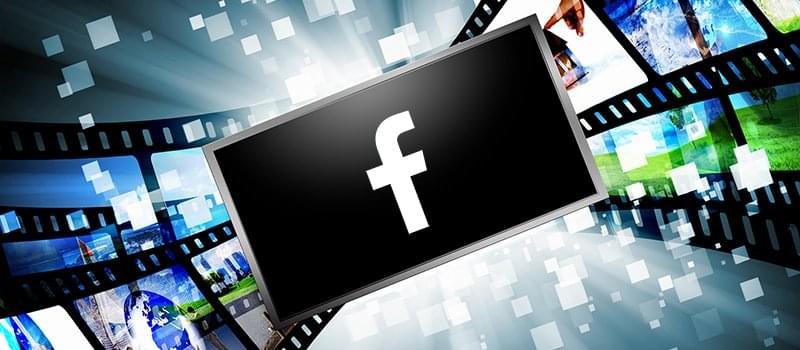 We reported last November that Facebook had surpassed YouTube for video views on desktop for the first time in history, but according to Facebook's Q4 earnings there are now 3 billion (I repeat, 3 BILLION) videos viewed on it's site every day.
The company also reported daily active users of 890 million, meaning on average, each active user is watching 3 videos per day on the site. More specifically, Facebook later noted that over 50% of people in the US who come to Facebook on a daily basis, watch at least one video per day. And while they didn't break out how many of those are auto-played, it did note that over 65% of Facebook video views occur on mobile.
To put the scale of this growth into perspective, we have to remember that in September 2014, Facebook had just passed the 1 billion views per day mark. That figure has now been tripled in just 4 months.
When asked about how Facebook's service would look in 3, 5 and 10 years time, CEO Mark Zuckerberg answered; one of the big trends will be the growth of video content on our service. Ya think!
The message is clear folks: get your employer branding videos, your webinars and any other video content your organisation produce on Facebook IMMEDIATELY! The rapidly increasing popularity of video on the site, is looking like a rather major candidate attraction and engagement opportunity! This is one bandwagon you need to start hopping on NOW!
Twitter Launches New Ad Tool for SMEs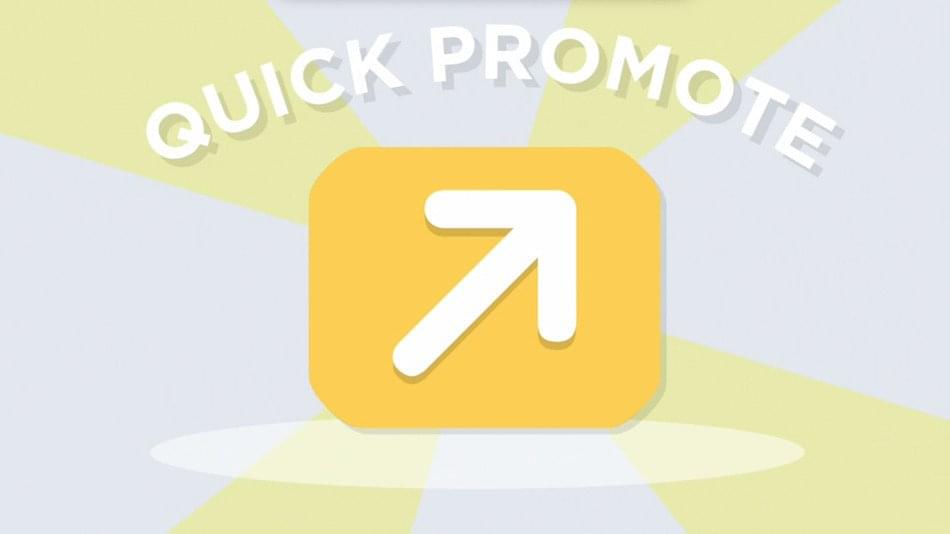 Twitter is making it easier than ever for small businesses to advertise on its platform. Last Wednesday, the company introduced Quick Promote – a new advertising feature that allows businesses to promote tweets directly from their analytics dashboard.
Promoted tweets (tweets advertisers pay Twitter to share with a broader audience) have been around for some time, but quick promote is meant to make the process simpler to encourage small companies to pay for the advertising service.
"Promoting a Tweet takes just a few clicks and your Tweet will automatically be targeted to users who have interests similar to your followers '¬€ the audience that is most likely to be interested in your message." Twitter's Buster Benson writes on Twitter's small business blog.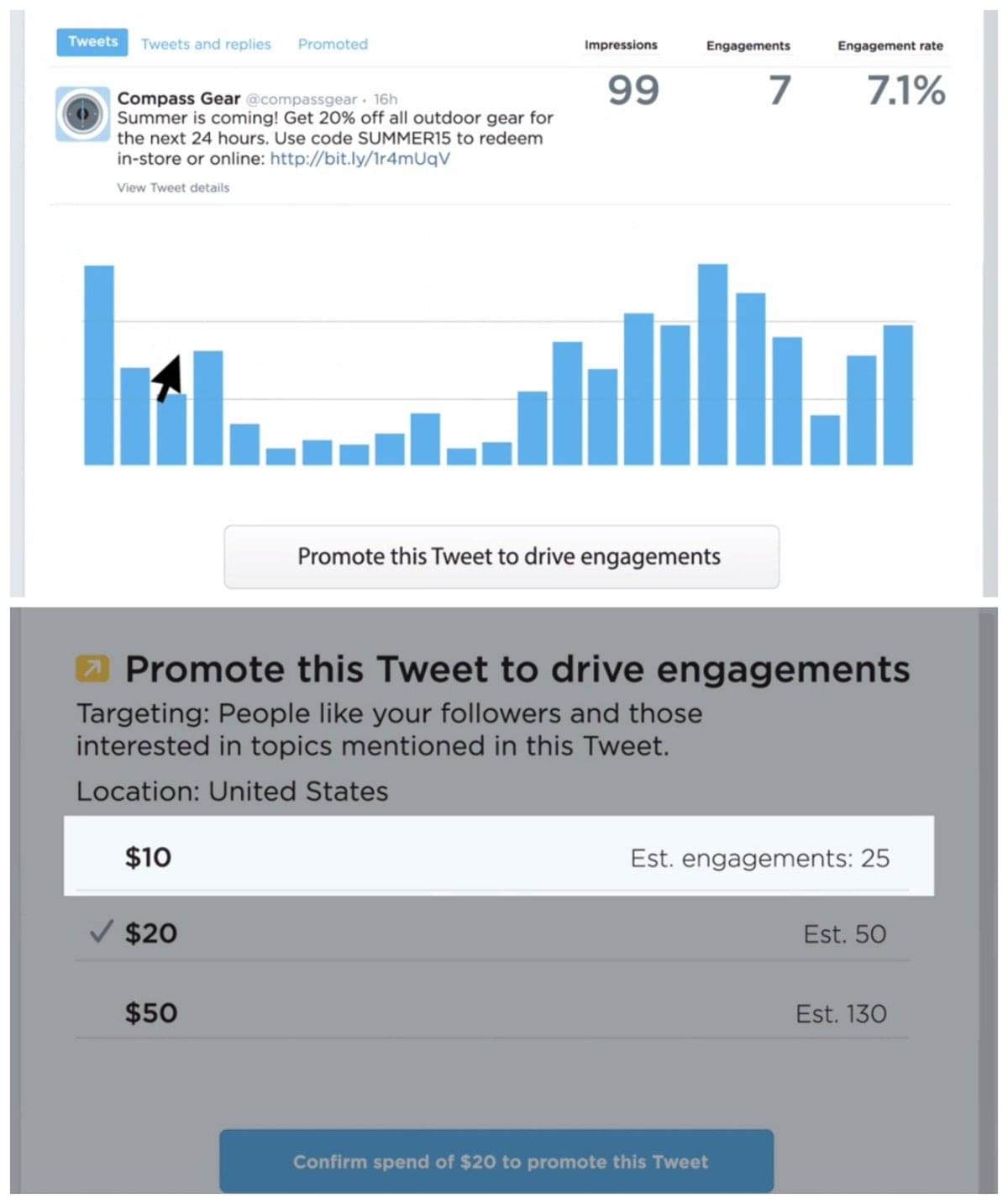 Here's how it works:
Businesses choose a tweet from their analytics dashboard (Twitter recommends using a tweet that already has high engagement).
Then they select the option to promote this tweet to drive engagements".
From there, they can set a budget based on how many people they want to engage with the tweet.
Once a budget has been set, Twitter will then automatically target the tweet to users with similar interests.
According to the social network, users who see promoted tweets on their timelines are 32% more likely to engage with that company.
Will "Quick Promote" encourage you or your firm to sign up?
Cammio Launches World's 1st Mobile Web-Based Video Interview
That's right folks! Cammio have successfully developed and launched an installation-free web-app that allows candidates to do the interview directly in their web browser on Android devices, WITHOUT the need to download any software.
A press release, made on February 5th, stated:
European video recruitment platform Cammio announced today the launch of the world's first web-based video interview application, as part of its new mobile video recruitment solution suite for candidates. The solution suite features both an installation-free web-based mobile video interviewing application for Android devices, and an installed application for iOS devices. The Apps enable an industry-leading, end-to-end mobile video interview workflow for job applicants on the Cammio platform. Candidates can easily access their video interview from their mobile device anywhere and at anytime. Built on the latest mobile communication technologies, the candidate mobile solution suite complements the existing Cammio recruiter Apps. This is another example of Cammio's innovative offering to employers and candidates around the world, centred around a best-in-class candidate experience.

The Cammio mobile candidate solution suite revolutionizes the recruitment process by allowing candidates to initiate and complete their entire video application process from their mobile device. Walter Hueber, CEO of Cammio, explains: 'As mobile devices continue to outsell traditional computers, we will see a growing contingent of users who rightfully expect an end-to-end mobile application process. Offering candidates an installation-free video interview workflow whenever possible is at the heart of our development philosophy. This obviously also includes mobile devices.  We are very proud to have now achieved this on Android devices as the first video recruitment provider globally, strengthening our technology leadership in the industry.

Allowing candidates to add personality to their CV has never been easier. Candidates who access their interview from an Android smartphone are now automatically redirected to a web-based mobile video interview, whereas iOS users are redirected to the App store. Candidates can answer selection questions, enter their personal data and record their video pitch or interview answers right from their mobile device. Both Android and iOS applications support open and invitation-based automated video interviews. This time-and-place shifting video interview experience increases the accessibility of the recruitment process and offers employers a way to interact with prospective employees in a modern setting. Recruiters and hiring managers can watch video recordings, review candidates and simply select the best talent using a desktop interface or on their own Cammio Recruiter App.

The web-based application is based on WebRTC, the future gold-standard in browser-based video communication technology, and is made available for automated video interviews on Android devices as a first phase of development. Cammio temporarily offers an installed iOS App so that candidates can still leverage the benefits of online video interviewing on their iPad or iPhone. The installed iOS app and will be replaced with a web-based version once the technology becomes available on Apple devices.
The Neuroscience of Recruiting: 3 Key Discoveries & Implications

At Social Talent, we're passionate about introducing more science into recruiting, so we were delighted to find this piece of research when trawling the interweb for news stories last week!
In a bid to move the science of recruitment on from just statistical personnel data and psychological testing, LinkedIn have conducted a number of studies to test how certain neuroscience (the study of the human brain) research findings, apply to recruitment:
1. Male and Female Brains are Wired Differently
According to the results of the MRI scans that make up the majority of the study, the structure of neurons and synapses in the right and left sides of female brains are fundamentally different from the structure in the brains of heterosexual males. Meaning, women have the ability to listen effectively and read emotional cues better then their male counterparts. When tested to see how this trait would serve a team tasked with brainstorming ideas, the correlation between team success and gender was not the diversity of the team, but the actual percentage of women on the team. The more women on the team, the more effective the team, even when they worked online without face-to-face meetings.
What does this mean for recruiters? LinkedIn suggest that rather than treating the hiring of more women as an issue of fairness and equality, recruiters may need to view hiring more women as a workable strategy for creating stronger, more effective teams. Such a strategy is likely to become increasingly important as social networking increases the amount of team activity in the workplace.
2. Long Hours Decrease Productivity
The assumption has always been that there's a positive correlation between long work hours and employee productivity e.g. an employee working 80 hours a week is twice as productive as an employee working 40 hours a week. But according to LinkedIn's neuroscience research, quite the opposite is true. Long work hours create workplace stress, which in turn causes health problems that negatively affects employee performance. Rather than getting more done, employees get sick more frequently and make more mistakes, which then requires extra work to fix.
What does this mean for recruiters? Recruiters tend to view a candidate's history of working long hours as a positive indicator of commitment. In future however, they may need to interpret a history of long working hours as a negative indicator which suggests a lack of balance and a consequent inability to think creatively.
3. Clear Wording Reflects Clear Thinking
Previously, it was widely believed that the human brain recorded events like a video camera and that through a process of rediscovery even lost events could be retrieved and played back. According to the latest research, the human brain does not behave this way at all. Instead, when retrieving a memory, the brain reassembles and reorders its various parts and pieces, in effect creating a completely new memory, and often including details that seem real but which turn out later to be impossible. Meaning, that when it comes to words to instance, rather than having a dictionary-like definition, words in the brain are stored as an ever-changing set of connections that constantly update their meanings.
What does this mean for recruiters? The use of fuzzy imprecise wording in the form of buzzwords and jargon is unfortunately quite commonplace in the world of business these days. If organisations hire people who communicate in a similar way, it increases the amount of fuzzy think, making the overall organisation dumber. In the future, recruiters must put additional emphasis during the hiring process on a candidate's ability to write and speak with precision and clarity. As a result, the hiring process will tend to make the overall organisation progressively smarter.
And now you know 🙂
Do You Suffer from the Sunday Night Fear?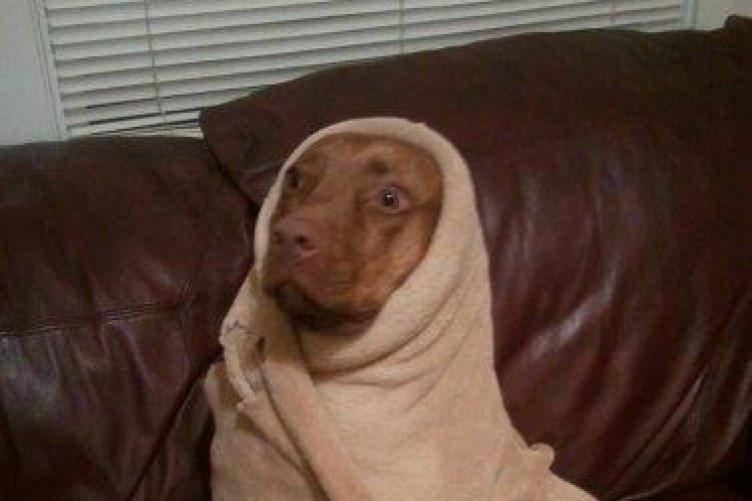 Ten of millions of workers in the UK experience what they not-so-affectionately dub Sunday night fear. Turns out, recruitment and HR professionals are very much among them!
According to Reed.co.uk, 22.9 million UK workers experience anxiety and angst about going back to work on Monday morning, including 59% of recruitment and HR professionals. Making it one of the Top 10 industries to be affected!
Workers in creative roles in Media & Publishing (86%) topped the list, followed by Marketing, Advertising & PR (80%) and Creative Arts & Design (75%).
The top ten industries to experience Sunday night fear':
Media and publishing (86%)
Marketing, advertising and PR (80%)
Creative arts and design (75%)
Teaching and education (71%)
Science and Pharmaceuticals (69%)
Information Technology (63%)
Property and Construction (62%)
Health and Social Care (62%)
Accounting, banking and finance (60%)
Recruitment and HR (59%)
Watch Out for this EXCLUSIVE Keynote at SourceCon Next Month!
According to SourceCon's 2014 Sourcing Survey, 82% of sourcers and recruiters use LinkedIn as a sourcing tool regularly and 89% of sourcers and recruiters have successfully hired someone last year using LinkedIn. So given how much you guys like to use LinkedIn, SourceCon have just announced an EXCLUSIVE KEYNOTE addition to their SourceCon agenda next month in Seattle!
Brendan Browne, LinkedIn's Senior Director of Global Talent Acquisition, will (for the first time!) share the NEW sourcing methodology LinkedIn has created for utilising its extensive database of information. The keynote entitled "Sneak Peek: LinkedIn's New Data-Driven Sourcing Methodology" will share the new data-driven sourcing methodology LinkedIn created specifically to:
Define the perfect candidate.
Size, segment, and prioritise the talent pool.
Highlight the results of a recent pilot his team completed using the new methodology that significantly increased InMail response rates, and applicant-to-onsite and applicant-to-offer conversion rates.
And show you how you can immediately apply the new methodology to your sourcing efforts. Sounds good to us!
Don't forget, two of our founders, Johnny Campbell and Vincent O'Donoghue, will also be there presenting their own keynotes along with some of our Sales Ninjas, so be sure to check them out too!
Click here to get tickets for SourceCon.
Find out how the likes of IBM, IKEA and Siemens
drive hiring excellence with SocialTalent
---