Keep up with the latest hiring trends!
/
/

Addressing Disability in the Workplace
Addressing Disability in the Workplace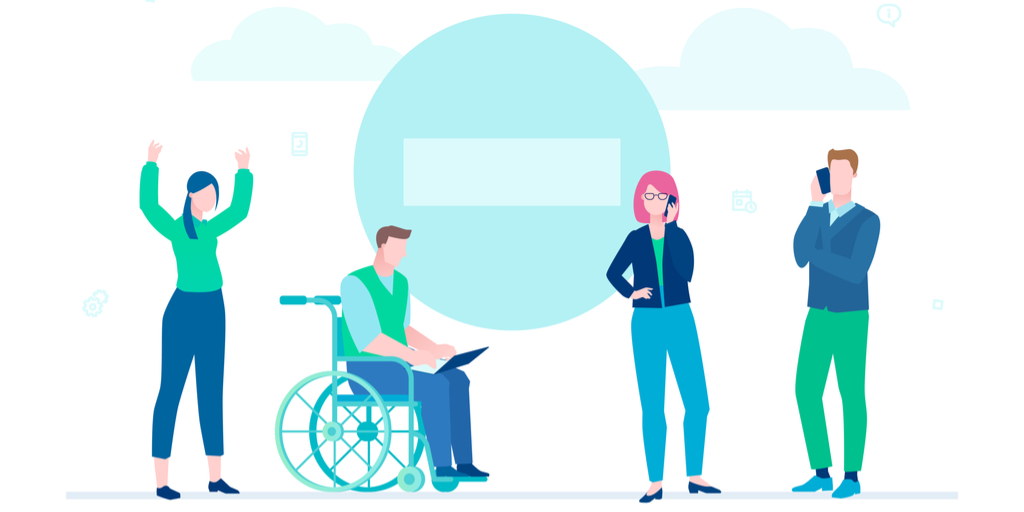 This post originally appeared on the Direct Employers Association blog. 
Despite a desire to build a diverse workforce and a willingness to help, accommodation requests can often be an uncomfortable work situation to address. What are the grounds for a valid request? If it is determined that one is not needed, how does one have that conversation? The potential pitfalls are innumerable.
Lindsay Fuchs, Human Resources Compliance Specialist at ArcBest, shared some of the strategies and applicable scenarios her team learned as they rolled out their process.
One of the first steps they took was understanding the definition of disability. According to the EEOC, a disability is any physical or mental condition that substantially limits one or more daily life activities, a history of a disability, or if he/she is believed to have a physical or mental impairment that is not transitory and minor.
Nailing down that meaning can go a long way in decoding specific situations and requests.
Next, it's important to understand that employers have a duty to provide reasonable accommodation per an employee's request unless it causes the employer undue hardship. Some may question, "What is undue hardship?" A good benchmark is to think about what the cost would be in relationship to the size of the company. If it's financially feasible for a company to provide an accommodation without putting themselves in financial harm, then they have a duty to do so. If the employer isn't able to provide the specific accommodation requested, Lindsay recommends having a conversation with the employee to explore other options. For example, if an employee needs to have a space heater, but the wiring in the building doesn't support that, perhaps offering hand warmers or an electric blanket can be other viable options.
Lindsay lists several types of reasonable accommodations including:
Acquiring or modifying necessary equipment
Providing ergonomic furniture or computer equipment
Restructuring the job or work schedule
Adjusting training material or policies
Making physical changes to the building or property
For ArcBest, however, determining the process and documenting all conversations were paramount in the success, sustainability and consistency of the program. Taking the time to write out specific actions and follow-up items helped them remain consistent in their efforts. Document all conversations via email or certified mail has also provided them peace of mind that they have proof of their efforts and decisions in the event of an audit.
Accommodation requests can seem treacherous to some employers. But, given the right amount of time to explore the right solution, both sides can come together for a solution.
Jen Bernhardt is Vice President of Membership Engagement at DirectEmployers Association. Known for her high-energy and motivated personality, Jen has been assisting and educating Members of the Association on VEVRAA and Section 503 OFCCP compliance regulations for over seven years
DirectEmployers is the premier educators on OCFFP compliance in the recruitment industry. Discover their exclusive content on the SocialTalent platform by contacting us directly
Find out how the likes of IBM, IKEA and Siemens
drive hiring excellence with SocialTalent
---